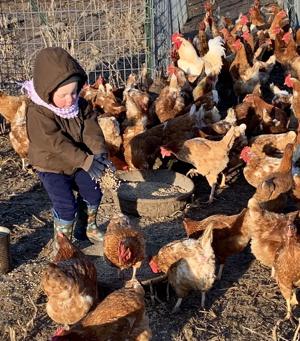 Qualified immunity debated at statehouse 
Illinois lawmakers are considering a bill that would remove qualified immunity protections for law enforcement.
The measure, known as the Bad Apples in Law Enforcement Accountability Act of 2021, would remove qualified immunity, a statute that protects police officers from civil rights violations unless the accuser can prove otherwise.
Jefferson County Sheriff Jeff Bullard told WSIL-TV while there are good ideas to improve law enforcement agencies, eliminating qualified immunity is not one of them.
Statehouse measure supports Ukraine, divests from Russia
The Illinois House Tuesday approved legislation to penalize Russia for its war in Ukraine.
The measures direct state pension funds to eliminate any investments in Russian-based companies, prepares the state to accept Ukrainian refugees and sets up a group to study Russian money laundering in Illinois real estate. The vote was 114-0 to approve and now moves to the Senate.
Gun owners lobby state lawmakers 
For the first time since the beginning of the pandemic, hundreds, if not thousands of Illinois gun owners are expected to descend on the Illinois State Capitol to lobby their lawmakers.
Illinois Gun Owner Lobby Day, or I-GOLD, typically happens during spring session.
One year, more than 7,000 people showed up. Events were canceled during the pandemic in 2020 and 2021. A series of speakers kicks off at a convention center in Springfield at noon before a march to the capitol.
Some poultry sales prohibited over avian influenza concerns 
The Illinois Department of Agriculture has announced that it has filed emergency rules prohibiting the sale of poultry and poultry products at swap meets, exhibitions, flea markets and auction markets in the state to prevent the spread of avian influenza.
According to the U.S. Centers for Disease Control and Prevention, the recent bird flu detections do not present an immediate health concern.
Campaign encourages organ donation 
The state of Illinois is launching a new organ and tissue donation campaign.
A Secretary of State's ad highlights the story of a Joliet man who received five organs from a single donor. Secretary of State Jesse White urges families to discuss their wishes about donation and sign up for the state's registry at life-goes-on.com.
Manufacturers continue quest for 'coolest thing' made in Illinois
With almost 110,000 votes cast, the field of contenders in the third annual "Makers Madness" contest to find the coolest thing made in Illinois has been narrowed down to the top 16. More than 400 unique products from around the state were nominated for the 2022 title.
Voting for the next round is underway at www.makersmadnessil.com through April 10.