The Justice Department on Friday urged a federal judge overseeing former President Trump's election fraud case to issue a protective order against the former president after he made social media posts the department argues are threatening.
Prosecutors asked U.S. District Court Judge Tanya Chutkan to issue a protective order in the case a day after Trump pleaded not guilty to charges of attempting to overturn the 2020 presidential election results in his favor and block the peaceful transition of power. The protective order would limit the information Trump and his legal team would be allowed to share publicly about the case.
Protective orders like this are common in criminal cases, but prosecutors said it's "particularly important" in this case because Trump has posted on social media about "witnesses, judges, attorneys, and others associated with legal matters pending against him."
A social media post Trump made earlier Friday on his Truth Social platform was cited in the prosecutors' request.
TRUMP PLEADS 'NOT GUILTY' TO CHARGES STEMMING FROM SPECIAL COUNSEL'S JAN. 6 PROBE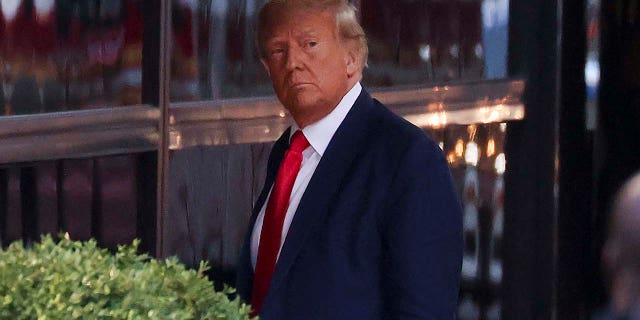 "IF YOU GO AFTER ME, I'M COMING AFTER YOU!" Trump wrote on the platform.
Prosecutors said they are ready to hand over a "substantial" amount of evidence to Trump's legal team, with much of it including "sensitive and confidential information." The prosecutors told the judge that there could be a "harmful chilling effect on witnesses or adversely affect the fair administration of justice in this case" if the former president were to begin posting about grand jury transcripts or other evidence provided by the Justice Department.
The proposed protective order seeks to prevent Trump and his lawyers from disclosing materials provided by the government to anyone outside his legal team, possible witnesses, the witnesses' lawyers or others approved by the court. The order would place stricter limits on "sensitive materials," which would include grand jury witness testimony and materials obtained through sealed search warrants.
A spokesperson for Trump said in a statement that the former president's post "is the definition of political speech" and was made in response to "dishonest special interest groups and Super PACs."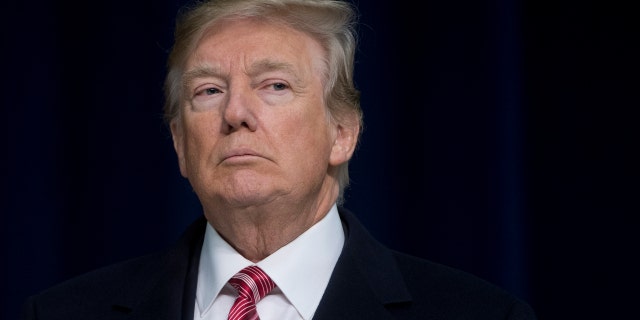 The indictment unsealed this week accuses Trump of conspiring with allies to spread false claims about the 2020 election and create schemes designed to overturn his election loss to President Biden. The indictment alleges Trump and his allies repeatedly lied about the election results in the two months after he lost the election and pressured former Vice President Mike Pence and state election officials to help him remain in power.
Trump's charges include conspiracy to defraud the U.S. and conspiracy to obstruct Congress' certification of Biden's electoral victory in connection with his efforts in the weeks after the election to hold onto power and the Jan. 6, 2021, riot in which supporters of the former president stormed the Capitol.
The former president, following his court appearance on Thursday before a magistrate judge, called the case a "persecution" designed to hurt his chances in the 2024 election. Trump's legal team has said the case is an attack on his right to free speech and his right to challenge an election he believed he won.
TRUMP INDICTED ON CHARGES OUT OF SPECIAL COUNSEL PROBE INTO JAN 6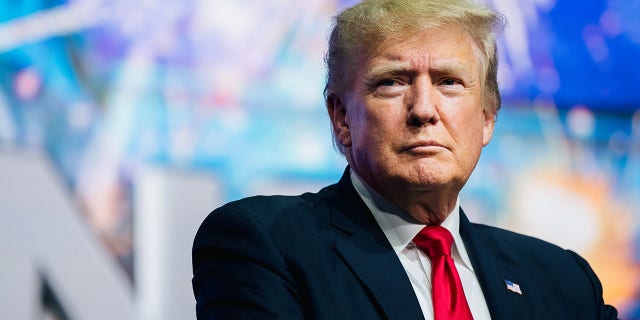 TRUMP INDICTED ON CHARGES OUT OF SPECIAL COUNSEL PROBE INTO JAN 6
Special Counsel Jack Smith, who brought the case against Trump, has said prosecutors will seek a speedy trial against the former president in the election case. Chutkan has ordered the government to file a brief by Thursday proposing a trial date. The first court hearing is scheduled for Aug. 28.
Trump is scheduled to stand trial in March in the New York case for hush-money payments made during the 2016 campaign and in May for the federal case in Florida related to his mishandling of classified documents taken to his Mar-a-Lago estate. He could also face an indictment in Georgia for alleged criminal efforts to overturn the 2020 election results in the Peach State.
The Associated Press contributed to this report.