Sen. Kyrsten Sinema, I-Ariz., said this week she is "livid" New York City got a massive injection of federal funding to tackle its migrant crisis while her home state and Texas have been bearing the "brunt" of the migrant surge for years.
"I want you to know that I am continuing to fight this, and I am livid that the administration is sending money to a part of the country that, while it has a lot of folks showing up in their shelter, they don't have folks wandering the streets of our small towns and communities or facing heat exhaustion showing up without basics like formula, people coming across the border with chickenpox," she said at a roundtable Wednesday.
New York lawmakers announced in June the city would receive $104.6 million in Federal Emergency Management Agency (FEMA) funding for its Shelter and Services Program.
"Today's $104.6 million in funds is the largest share of the federal dollars released via the new Shelter [and] Services Program we created and will defray a critical portion of the city's asylee-related costs," Senate Majority Leader Chuck Schumer and House Democratic Leader Hakeem Jeffries said in a statement to Politico. 
MAYOR ERIC ADAMS SAYS NEW YORK CITY HAS 'RUN OUT OF ROOM' FOR MIGRANTS: 'IT'S NOT GOING TO GET ANY BETTER'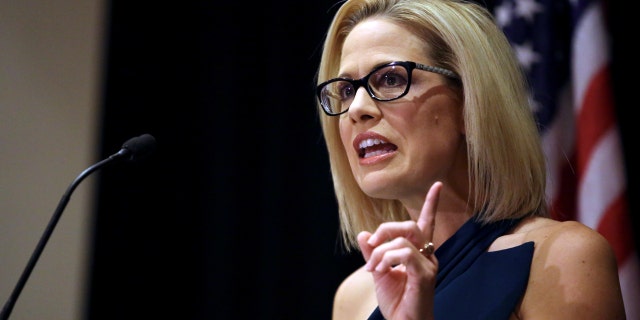 "New York City continues to be disproportionally challenged by an influx of asylum seekers, and it will take an all-hands-on-deck, every-level-of-government approach to solve."
New York City has been overwhelmed by the approximately 54,000 migrants it is caring for in its shelter system, some of whom have been bussed there from Texas. New York City Mayor Eric Adams has declared that the sanctuary city has "run out of room."
But that reaction has drawn frustration from some in border states, which have seen thousands of migrants hitting the border every day. There were over 144,000 migrant encounters in June alone, which was down from the more than 200,000 encountered in May.
While not all of those encounters resulted in a release into the U.S. interior, those at the border have noted that the numbers released into their communities are much higher than those in New York.
BIDEN ADMIN SENDING SURGE OF ICE SPECIAL AGENTS TO BORDER AMID INCREASE IN MIGRANT NUMBERS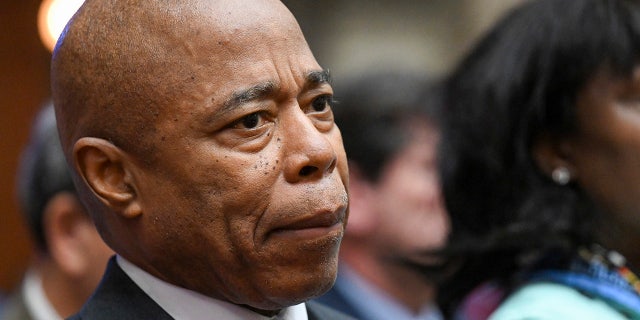 "What we're experiencing here in Arizona is matched only by what folks are experiencing in southern Texas," Sinema said. "Those are the two communities that are experiencing this crisis. The rest of the country is experiencing some elements of it, but we are experiencing the brunt."
She also suggested New York City was getting such a big slice of the pie because New York elected officials are represented among Democratic congressional leadership.
"The reason the money is going to New York is because the speaker of the house is from New York and the leader of the U.S. Senate is from New York," she said. While House Speaker Kevin McCarthy represents California, she appeared to be referring to Jeffries, whose district is in New York.
PENTAGON PULLS 1,100 TROOPS FROM US-MEXICO BORDER; 400 TO BE EXTENDED 
Numbers at the border have gone down from the highs seen before the end of the Title 42 public health order May 11 but remain high compared to pre-2021 numbers. There have been multiple reports of an increase in encounters in July, and the administration has said it is preparing for fluctuations.
"Unlawful border crossings have gone down since our border enforcement plan went into effect and remain well below the levels seen while Title 42 was in effect," a DHS spokesperson told Fox News Digital this week. "We remain vigilant and expect to see fluctuations, knowing that smugglers continue to use disinformation to prey on vulnerable individuals."