Former White House Press Secretary Stephanie Grisham said Friday that a recent social media post from former President Trump was "chilling." 
"IF YOU GO AFTER ME, I'M COMING AFTER YOU!" Trump posted on Truth Social. 
This warning comes a day after being arraigned on federal charges alleging that he had orchestrated a plan to overturn the results of the 2020 election. Trump pleaded not guilty. Another indictment in Georgia could come as soon as this month. 
"Well, I think it's chilling," Grisham told CNN. 
TRUMP PLEADS 'NOT GUILTY' TO CHARGES STEMMING FROM SPECIAL COUNSEL'S JAN. 6 PROBE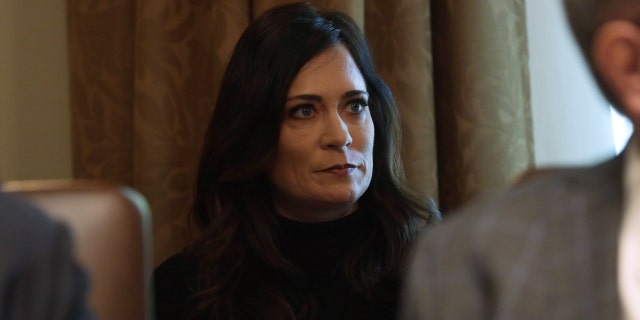 "You know, legally, it doesn't seem like it's very smart. But how is that not intimidation?" she asked. "And, you know, what other people are going to take a message from that? As we have seen and heard, people really believe that Donald Trump sent them to the Capitol and people really felt like, you know, hours later when he said to stop, they listened."
"I just don't understand, does somebody have to get hurt before people take this kind of online intimidation seriously?" Grisham continued Friday.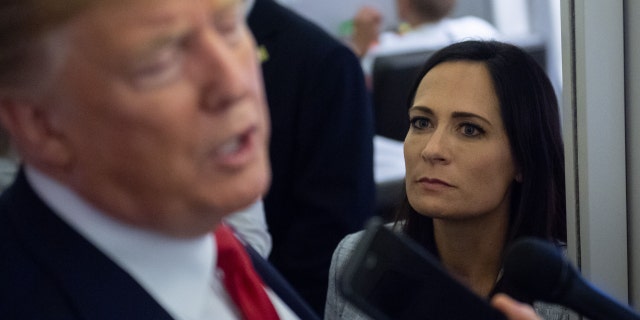 "The people – and I know he's pointing out prosecutors – but you know, as somebody who gets death threats every other day, it makes me nervous. It should make anybody who's ever spoken out against him nervous. And that's a lot of people," she added, referring to a campaign add he had posted that identified prosecutors in the indictments. 
Following the post, the Department of Justice asked U.S. District Court Judge Tanya Chutkan – who is overseeing Trump's election fraud case – to issue a protective order against him. The order would limit the information Trump and his legal team would be allowed to share publicly about the case.
GEORGIA ON HIS MIND: TRUMP FACES 1 MORE LIKELY INDICTMENT SOON FOR A TOTAL OF 4 CRIMINAL CHARGES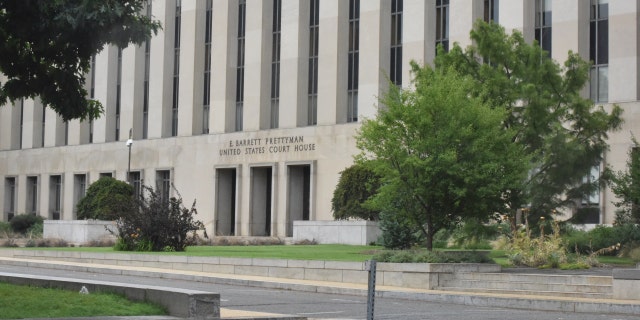 Protective orders like this are common in criminal cases, but prosecutors said it's "particularly important" in this case because Trump has posted on social media about "witnesses, judges, attorneys, and others associated with legal matters pending against him."
"They want to take away MY freedom because I will never let them take away YOUR freedom … They want to silence me, because I will never let them silence you. In the end, they're not after me, they're after you — and I'm just standing in their way," Trump alleged Friday to a crowd in Alabama in a video shared to his Truth Social account.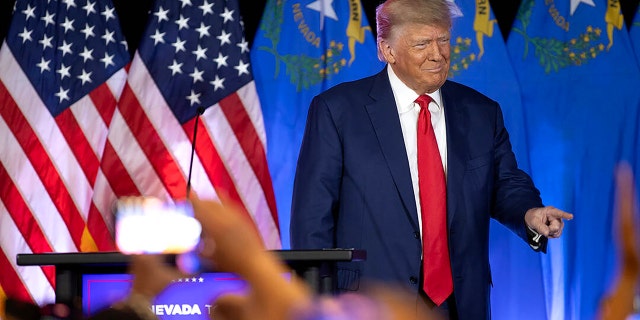 Campaign finance documents show the GOP presidential front-runner – who has fundraised off the indictments – has burned through at least $42.8 million this year, with much of the money used to cover legal costs. The former president has $31.8 million cash on hand.
Grisham, who testified to the House Jan. 6 committee last year, has previously accused Trump of sexually harassing employees.  
CLICK HERE TO GET THE FOX NEWS APP 
Fox News' request for comment from the Trump campaign was not immediately returned. 
Fox News' Brooke Singman, Landon Mion and the Associated Press contributed to this report.