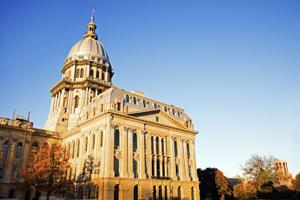 ISBE hears from both sides on teacher vaccine mandate
During the Illinois State Board of Education public comment period about vaccine mandates on teachers Wednesday, supporters and opponents spoke out.
While representatives for several unions supported the proposed rule, the vast majority speaking out were teachers who opposed the rule.
ISBE officials say that at the end of the comment period later this month, staff may bring the rule in front of the Illinois Joint Committee on Administrative Rules.
Judge could rule this week on school mask mandate lawsuit
Sangamon County Circuit Court Judge Raylene Grischow took a request for a temporary restraining order against vaccine mandates for teachers and staff at 22 school districts across the state under advisement.
The case of more than 700 parents suing 145 schools over mask and exclusion policies against children continues Thursday in Sangamon County. Schools are bracing for possible outcomes in both cases by the end of the week.
State health official: Time to coexist with COVID
Public health officials are cautiously optimistic health systems have seen a peak and subsequent decrease in COVID-19 cases.
The seven-day COVID hospitalization average has declined by nearly 2 percent.
Illinois Department of Public Health Director Dr. Ngozi Ezike said with high vaccine rates, decreased hospitalizations and antivirals being made available, it's time to start learning to coexist with the virus.
More legislative hearings cancelled
Despite committee hearings being virtual, Illinois state lawmakers continue to cancel scheduled meetings.
The Illinois Senate canceled its hearing Wednesday and the committee hearings that were scheduled for Thursday. The House held some hearings Wednesday, but canceled others. They canceled five hearings for Thursday. Two committees could meet, one focused on small business support and the other on pensions and personnel issues.
Flags at half staff Monday to honor deceased deputy
From sunrise to sunset Monday, flags on state-owned property will be flown at half staff to honor Will County Deputy Sheriff Michael John Queeney.
Queeney passed away earlier this month. His obituary notes he died from complications due to COVID-19 pneumonia.