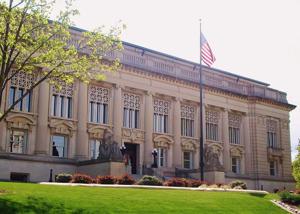 (The Center Square) – Attorneys for the Geneva-based restaurant suing the governor over his COVID-19 orders barring indoor dining last year say their case is very much alive despite the Illinois Supreme Court rejecting a direct appeal motion.
"FoxFire is disappointed, but not surprised, by the [Illinois] Supreme Court's denial of Leave of Appeal," FoxFire attorney Kevin Nelson of the firm Myers, Earl, Nelson said Thursday morning.
The Illinois Supreme Court rejected the leave of appeal request Wednesday.
Gov. J.B. Pritzker's administration responded to the Illinois Supreme Court's appeal denial through a political blog saying "the Governor is pleased the court rejected this request and sided with upholding Governor Pritzker's ability to follow the science and protect the citizens of Illinois."
Nelson said their case against the governor saying his orders were arbitrary and capricious is "still very much alive at the Trial Court level, and furthermore, we fully expect the Supreme Court take up the case of such importance – however, it turns out – once it is ultimately decided on the merits."
FoxFire, the Restaurant community, and the citizens of Illinois deserve to hear from our highest court on the legality of Governor Pritzker's shutdown orders," Nelson said. "The fact that our supreme court decided to not take such up on appel now is not an indication of FoxFire's ultimate success."
The Sangamon County judge scheduled timelines for further filings and scheduled a status hearing on June 10. The court had earlier heard arguments in the case.