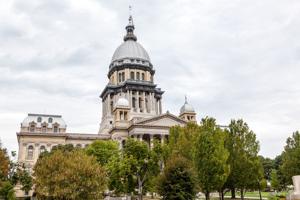 (The Center Square) – The Illinois Senate passed two bills Tuesday aimed at making menstrual hygiene products available for free in more places.
The measures advise colleges and universities, as well as homeless shelters, to provide such products free of charge.
Both bill sponsors cited "period poverty," or not being able to afford hygiene products such as pads and tampons as motivation for their legislation.
House Bill 641, sponsored by state Sen. Karina Villa, D-West Chicago, requires colleges and universities to make hygiene products available free of charge in bathrooms.
State Sen. Jil Tracy, R-Quincy, questioned the cost of the proposal, but Villa could not provide any details. Tracy noted that Southern Illinois University offered the products in its restrooms and later discontinued the program because of "rampant theft."
"Our universities have been hurting because of lack of funding from our state, and I think it is very important that you ask the question sometimes, who pays for this?" Tracy said.
An amendment to the bill was made by a Senate committee to change "feminine hygiene products" to "menstrual hygiene products." Now the bill will be sent back to the House for approval before it can head to the governor's desk.
Sen. Christopher Belt, D-Swansea, is the sponsor of House Bill 310, which requires all homeless shelters to make available free hygiene products.
"Women are reusing old sanitary napkins. They're using cardboard, they're using newspapers, they're using bundled tissue to satisfy that basic need they have which sets up infection and emotional issues as well," Belt said during floor debate.
The bill does not include any type of enforcement or penalties to shelters that do not provide the products because of the possibility the funds may not be in the facility's general budget. It also does not technically require homeless shelters to provide the products, but rather highlights a need.
The bill passed by a 56-1 vote and will next go to the governor.