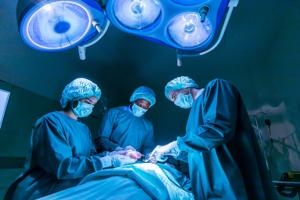 (The Center Square) – A new report looks at the performance of Illinois hospitals and others around the country. 
The health care watchdog group Leapfrog graded 3,000 hospitals around the country, including 109 in Illinois, on several performance metrics. The hospitals are given a letter grade ranging from "A" to "F".
The report uses 30 performance measures along with five main metrics that have "a direct impact on patient safety outcomes" to compile the hospital safety ratings. Those include doctor and nurse communication, staff responsiveness, and medicine transparency. 
Leah Binder, the CEO of Leapfrog, said being able to research the safety record of a hospital is a vital resource.
"Sadly, problems with patient safety, like medical errors, accidents, injuries, infections, those kinds of problems result in the deaths of upwards of 200,000 people every year in the United States, so it is a major problem," Binder said.  
Overall, Illinois remained at No. 28 in the nationwide ranking, with nearly 25% of hospitals in the state earning an "A" grade. Eight were downgraded and received a "D" grade. 
Roseland Community Hospital in Chicago, which was the state's only "F" grade in the last ranking, jumped up to "C" rating in the latest report.
Nationwide, nearly 30% of hospitals earned an "A," 24% earned a "B," 39% earned a "C," 7% earned a "D," and less than 1% earned an "F."
Utah ranked as the best state with 51.9% of hospitals earning an "A" grade. 
"Now that we have pre- and post-pandemic data for patient safety measures, we are encouraged by the improvement in infections and applaud hospitals for reversing the disturbing infection spike we saw during the pandemic," said Binder. "However, there's still more work to be done. It's deeply concerning that patient reports about their health care experience continues to decline."