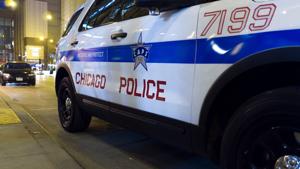 Police: Migrants contribute to crime increases
An Illinois police department says the arrest of two alleged thieves this week in Oak Brook is an example of how migrants staying in Chicago are contributing to a rise in crime.
Authorities say two Venezuelan men caught the attention of police officers Tuesday for "suspicious behavior" as they exited Macy's at Oak Brook Center. After police pulled over the vehicle the two men were traveling in, officers recovered 16 high-end fragrances and one pair of pants, with a combined value of nearly $3,000.
In a prepared statement, Oak Brook police said citizens should be aware of the increase in criminal activity from the migrant community coming from Chicago.
Home energy help available
The Illinois Department of Commerce and Economic Opportunity is encouraging additional income-eligible families to apply for the Low-Income Home Energy Assistance Program to support utility bill assistance for natural gas, propane, and electricity. 
All families who meet the qualifications and provide proper documentation will receive support until funding is exhausted. Families who earn up to 200% of the federal poverty level, have a household with a senior, children under 6, and/or a person with a disability, along with households that provide proper documentation of disconnection or imminent disconnection from a utility are now eligible to receive support.
Six Flags merges with Cedar Point
Six Flags, with a location in Gurnee, is merging with Cedar Point in Ohio to create an expansive amusement park operator with operations spread across 17 U.S. states and three countries.
The combined company, worth more than $3.5 billion, will boast 27 amusement parks, 15 water parks and nine resort properties in the U.S., Canada, and Mexico.