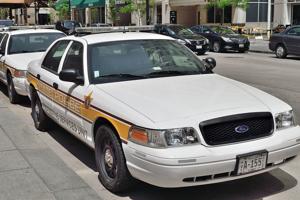 Hamas hostage returns to Illinois
An Evanston teenager who was taken hostage by Hamas during its raid on Israel has returned to Illinois.
Natalie Raanan and her mother were released by Hamas for humanitarian reasons nearly two weeks after being taken hostage. The two traveled to Israel near the Gaza border to celebrate a relative's birthday. It is unclear when Natalie's mother will return home. 
Court won't hear parking lease challenge
The nation's top court won't weigh in on a dispute over the city of Chicago's $1 billion, 75-year contract leasing its metered parking system to a private operator.
The case the U.S. Supreme Court declined to hear was brought by drivers arguing it amounts to an unlawful monopoly the company is using to raise prices. According to the contract, Chicago leases some 36,000 meters to Chicago Parking Meters. The petition said Chicago's meters have "the highest rates of any city of comparable size in the country outside of New York."
Shot trooper recovering  
An Illinois State Trooper shot during a traffic stop in Springfield continues to recover.
Trooper Dakotah Chapman-Green was shot on Oct. 2 by Cristobal Santana, police say. He is charged with murder in Chicago. The attack sent the trooper to the ICU with gunshot injuries to the leg, a skull fracture, and brain bleeding. Illinois State Police will be holding a news conference on Tuesday to provide an update on his condition.