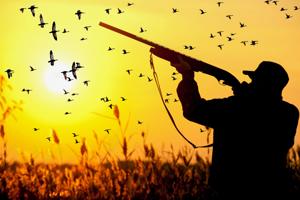 Hostages released 
The long nightmare in captivity for an Illinois mother and daughter taken by Hamas during its deadly attack on Israel has come to an end.
The Israeli Defense Forces confirmed that the two were released to the Red Cross and are back in Israel. They were identified as Judith Raanan, 59, and her 17-year-old daughter Natalie of Evanston. 
Hamas said in a statement that the two hostages were released "for humanitarian reasons." 
Former bank VP pleads guilty to fraud 
The former vice president of a Mt. Vernon bank has been sentenced to 12 years in prison for bank fraud and arson.
Richard Pigg pleaded guilty to six counts of bank fraud and three counts of arson. Prosecutors said Pigg used his position as the vice president of Community First Bank of the Heartland to defraud more than $600,000 from the bank to pay for personal expenses and purchase private investment properties. 
Pigg also admitted to setting fire to two investment properties to collect the insurance money. 
Youth waterfowl hunting 
The Illinois Department of Natural Resources has announced that numerous Illinois state parks and wildlife areas will be open to youth waterfowl hunting during the 2023 zoned youth waterfowl hunting seasons.
Per federal regulations, youth waterfowl hunters ages 17 or younger may hunt ducks, geese, coots and mergansers as long as they are accompanied by an adult at least 18 years old. Youth waterfowl hunters are not required to have an Illinois duck stamp.