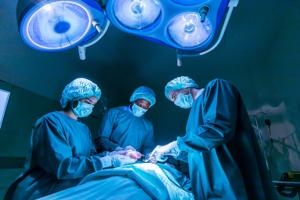 (The Center Square) – Illinois officials are urging residents to become organ donors. 
August is National Minority Donor Awareness Month. During this month, Secretary of State Alexi Giannoulias said he is working to create a positive culture around organ donation in multicultural communities through outreach and education.
"In government, there are very few things we can do at the end of the day on a tangible basis that truly saves lives. Getting folks to donate their organs and tissue literally saves lives," Giannoulias said.  
Harry Wilkins, CEO of Gift of Hope, said there are 7.5 million Illinoisans registered to be an organ donor, with 2,000 transplants taking place each year.
"In spite of these numbers, approximately 4,000 people remain on the transplant wait list in Illinois," Wilkins said. 
Of the total number of people waiting for a transplant in Illinois, more than 36% are Black, 22% are Hispanic and 6% are Asian American.
Officials said there is a pressing need for greater organ donation participation in minority communities, as several kidney, heart, lungs, liver and pancreas diseases are more prevalent among them.
They note that matches between donors and recipients of different races and ethnicities are common. Still, compatible blood types and tissue markers are more likely to be found among people of the same race or ethnicity.
To become a donor, Illinoisans can register with the Secretary of State's Organ and Tissue Donor Registry by visiting LifeGoesOn.com, calling 800-210-2106 or signing up at the DMV.