The U.S. Air Force this week announced a successful flight of an unmanned jet with advanced artificial intelligence and machine-learning capabilities that move it a step closer to its goal of having pilots fly alongside AI-managed wingmen.
The Air Force Research Laboratory (AFRL) announced Wednesday that an XQ-58A Valkyrie flew a three-hour sortie in late July that was directed by AI and machine-learning systems developed by the lab. While avoiding some details, AFRL said the plane demonstrated the ability to process information needed to complete the mission that should contribute to the Air Force's plan to expand the use of autonomous aircraft.
"The mission proved out a multi-layer safety framework on an AI/ML-flown uncrewed aircraft and demonstrated an AI/ML agent solving a tactically relevant 'challenge problem' during airborne operations," said Col. Tucker Hamilton, the Air Force's AI test and operations chief. 
"This sortie officially enables the ability to develop AI/ML agents that will execute modern air-to-air and air-to-surface skills that are immediately transferrable to other autonomy programs."
AI FOR EVERYBODY: GOP, DEMS UNITE BEHIND PUBLIC AI RESEARCH CENTER TO 'DEMOCRATIZE' THE TECH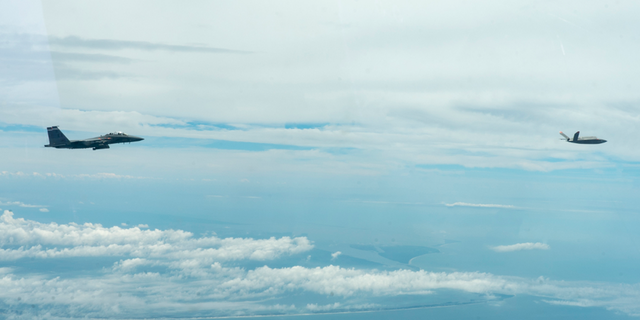 A spokesperson for the Air Force confirmed to Fox News Digital the test is seen as a step toward the goal of building a collaborative combat aircraft (CCA) system. The goal is to develop autonomous AI and machine-learning powered aircraft that can fly with and help human pilots make faster combat decisions.
In March, Air Force Secretary Frank Kendall said he's planning on using at least 1,000 CCAs once they are up and running. "
"CCAs will dramatically improve the performance of our crewed aircraft and significantly reduce the risks our pilots face," Kendall said in remarks to the Air Force Association.
The Air Force spokesperson said the CCA program is still under development, which means it's not clear exactly what role AI-managed aircraft would play alongside human pilots on a mission. But the spokesperson said the goal is to have the AI systems run more of the routine systems and process data during the mission, leaving the pilot with more time to concentrate on the critical aspects of the mission.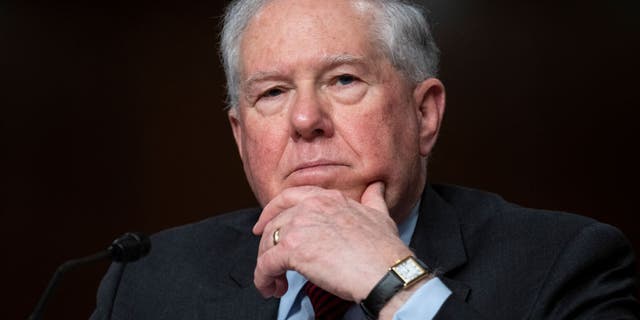 An analogous example of autonomous systems already incorporated in U.S. fighter jets is the automated ground collision avoidance system, developed over the years because pilots in a steep dive can lose consciousness before they're able to recover the plane.
"That's an example of autonomy we're already using," the spokesperson said. "So, we're trying to mature these algorithms so they can do more and more for us."
FBI PAINTS GRIM PICTURE OF AI AS A TOOL FOR CRIMINALS: 'FORCE MULTIPLIER' FOR BAD ACTORS
"AI will be a critical element to future warfighting and the speed at which we're going to have to understand the operational picture and make decisions," said Brig. Gen. Scott Cain, AFRL commander. 
"AI, autonomous operations and human machine teaming continue to evolve at an unprecedented pace, and we need the coordinated efforts of our government, academia and industry partners to keep pace."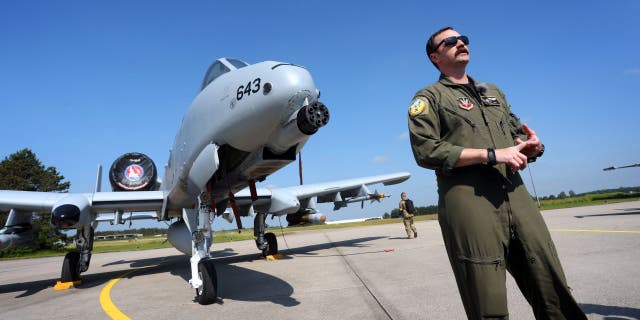 The Air Force budget proposal for 2024 proposed spending $490 million on the CCA program, which it said would "allow our Air Force to maintain effective deterrence and control the skies."
"By accelerating development of CCAs, the Air Force will be able to augment current and future platforms with lower cost complementary systems that increase lethality and exchange ratios in highly contested environments," the budget said. 
CLICK HERE TO GET THE FOX NEWS APP
The Air Force bills the XQ-58A as a low-cost option compared to piloted aircraft that can be used for several missions but one that is "built at a cost that permits it to be a combat loss."
The Air Force asked Congress for $5.8 billion over five years for the CCA program.