Former national security adviser John Bolton slammed former President Trump on Thursday, warning that a second Trump term threatens the U.S. relationship with NATO. 
Bolton, who served in the Trump administration for just over a year, called Trump's foreign policy "erratic" and self-serving in an interview with NewsNation. 
"Donald Trump doesn't really have a philosophy, as we understand it in political terms," Bolton said. "He doesn't think in policy directions when he makes decisions, certainly in the national security space. It's really all connected with how things benefit Donald Trump."
For many Republicans, Trump's foreign policy record was among the best aspects of his first term in the White House. As he campaigns for a second term, Trump often reminds voters that the U.S. entered no new wars when he was president. He was also responsible for leaving the Iran Nuclear Deal. His administration brokered historic peace agreements in the Middle East and updated trade deals between the U.S., Mexico and Canada.
2024 WATCH: JOHN BOLTON SAYS IF HE RUNS FOR PRESIDENT, 'IT'LL BE TO WIN IT'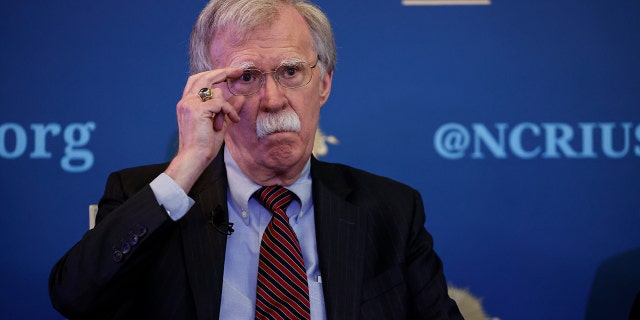 However, Bolton criticized Trump for striking a deal with the Taliban and said his decision to push for U.S. withdrawal from Afghanistan was a "disastrous mistake." He said Trump's policy toward Iran was ineffective and that his presidency threatened the existence of NATO. 
"In a second Trump term, we'd almost certainly withdraw from NATO," he said.
TRUMP INDICTMENT COULD DOMINATE 2024 GOP PRESIDENTIAL NOMINATION RACE: 'IT WILL BE INESCAPABLE'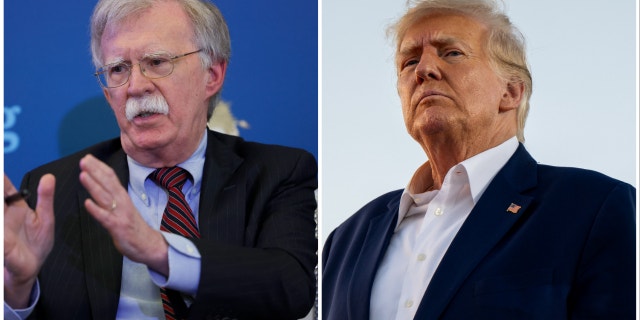 Trump's 2024 campaign has pledged to oppose "globalist" interests and avoid "World War III." He claims he will be able to end the war in Ukraine within "24 hours" and has promised to begin a process of "fundamentally reevaluating NATO's purpose and NATO's mission." 
Bolton also claimed that Republicans give Trump too much credit for the actions of his administration.
TRUMP ARRAIGNMENT: FORMER PRESIDENT PLEADS NOT GUILTY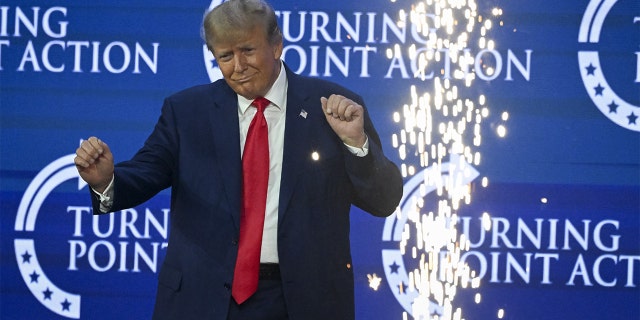 "Those who make these claims about what Trump did in his first term don't really understand how we got to the places we did because many of the things they now give Trump credit for he wanted to go in the opposite direction," he said.
CLICK HERE TO GET THE FOX NEWS APP
Since leaving the Trump administration in 2019, Bolton has been a fierce Trump critic. He authored a memoir lambasting Trump's decision-making, and in interviews, he has gone so far as to call him a "cancer on the Republican Party." In an op-ed for The Hill published Tuesday, Bolton argued against electing Trump to a second-term, calling him "unfit to set national security policy." 
The Trump campaign did not immediately respond to a request for comment.