Florida Governor Ron DeSantis fired back at the National Basketball Association (NBA) after they attacked the Orlando Magic organization for donating to his political action committee (PAC).
DeSantis shot back at the National Basketball Players Association (NBPA) after it published a press release attacking the Orlando Magic for backing the Floridian presidential candidate.
"It appears the NBA took a break from protesting our anthem and bending the knee to Communist China to chirp about my policies," DeSantis tweeted on Friday.
NBA PLAYERS UNION CALLS ORLANDO MAGIC'S POLITICAL CONTRIBUTION 'ALARMING'
The Thursday statement by the NBPA attacked the Orlando Magic LLC for donating $50,000 to DeSantis' Never Back Down PAC.
"A political contribution from the Orlando Magic is alarming given recent comments and policies of its beneficiary," the NBPA statement read. "NBA governors, players and personnel have the right to express their personal political views, including through donations and statements."
"However, if contributions are made on behalf of an entire team, using money earned through the labor of its employees, it is incumbent upon the team governors to consider the diverse values and perspectives of staff and players," the players continued.
"The Magic's donation does not represent player support for the recipient," they added.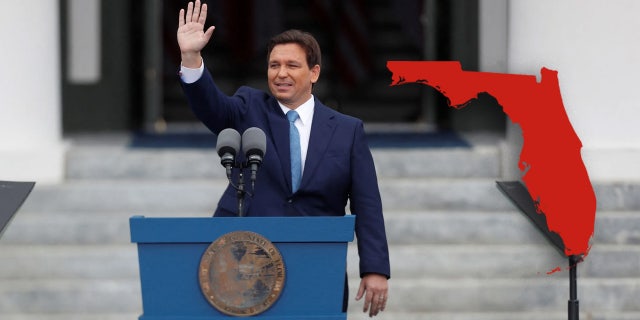 According to the Federal Elections Commission, the donation from the Magic listed the "receipt date" as June 26.
A Magic spokesperson clarified that the check had been dated and delivered on May 19. DeSantis announced his intention to run for president on May 24.
"To clarify, this gift was given before Governor DeSantis entered the presidential race," the Magic spokesperson said in a statement. "It was given as a Florida business in support of a Florida governor for the continued prosperity of Central Florida."
DeSantis has been scrutinized over the past week after the Florida Board of Education recently approved a new curriculum for African American history, with a section on how "slaves developed skills which, in some instances, could be applied for their personal benefit," causing Democrats and even some Republicans to criticize the curriculum.
"They decided middle-school students will be taught that enslaved people benefited from slavery. They insult us in an attempt to gaslight us, and we will not stand for it," Vice President Kamala Harris said during a recent speech in Florida.
CLICK HERE TO GET THE FOX NEWS APP
DeSantis appeared on "The Faulkner Focus" Wednesday and defended the curriculum.
"I'm fighting back against false narratives," DeSantis said. "I do not let people like Kamala Harris or the media take false narratives and run with them. We will stand our ground, and we will speak the truth."
Fox News Digital's Joe Morgan contributed reporting.