The Army on Friday joined the Marine Corps as the second branch of the U.S. Armed Forces without a Senate-confirmed leader, as a battle over the Pentagon's abortion policy has frozen confirmation of all military appointees.
It is the first time in U.S. history that two branches of the military will be led by people in "acting" positions. The Senate's inaction has both sides pointing fingers – Democrats blame Sen. Tommy Tuberville, R-Ala., for refusing to allow quick consideration of military appointees because of the Pentagon's abortion policies that he opposes, while Republicans say Democrats are ignoring options for getting around this protest.
Without naming Tuberville directly, Defense Secretary Lloyd Austin criticized the failure of the Senate to move on 301 Department of Defense nominees during the formal relinquishing-of-command ceremony for Army Chief of Staff Gen. James McConville.
"In our dangerous world, the security of the United States demands orderly and prompt transitions of our confirmed military leaders. Great teams need great leaders. And that's central to maintaining the full might of the most lethal fighting force on Earth," Austin said. 
ON THIS DAY IN HISTORY, AUGUST 4, 1790, COAST GUARD IS ESTABLISHED BY ALEXANDER HAMILTON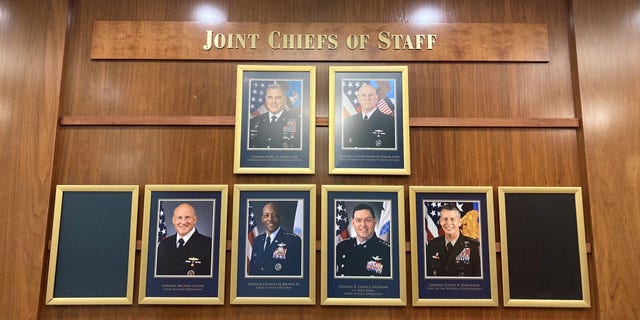 "The failure to confirm our superbly qualified senior uniformed leaders undermines our military readiness. It undermines our retention of some of our very best officers. And it is upending the lives of far too many of their spouses, children and loved ones. And this disruption is the last thing that America's military families deserve."
Military appointments usually bypass the Senate's regular procedures for confirmation and are normally approved in batches through a quick unanimous-consent vote that happens after every senator agrees to move them along.
But Tuberville's objection to using a unanimous-consent maneuver has initiated a stalemate, as his critics claim the Senate's calendar simply does not have the hundreds of hours needed for the traditional confirmation route.
MARINE CORPS IS WITHOUT CONFIRMED LEADER FOR FIRST TIME IN 164 YEARS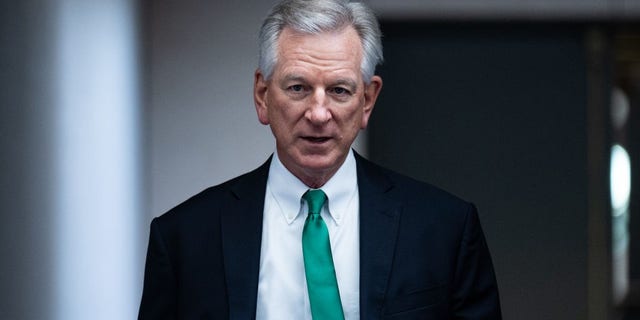 Some have urged Senate Majority Leader Chuck Schumer, D-N.Y., to use the regular process to take up high-level nominations to ensure stability among the Armed Forces' senior ranks.
THREE MARINES FOUND DEAD IN A CAR NEAR CAMP LEJEUNE IN NORTH CAROLINA 
"Senator Schumer can file for cloture on these nominations anytime he chooses. Why doesn't he?" Sen. John Cornyn, R-Texas, said late last month as the Senate departed for its August recess.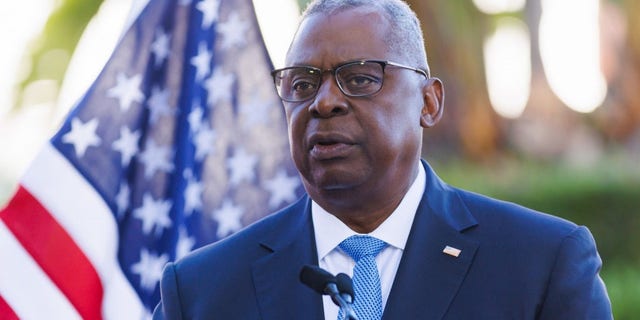 CLICK HERE TO GET THE FOX NEWS APP 
But Schumer told reporters that he felt "not one bit" of regret for not putting any of the stalled Pentagon nominees on the floor before leaving Capitol Hill, and blamed Tuberville and Republicans at large for closing down the expedited approval process.
"This is the responsibility of the Republican Senate caucus. Leader McConnell has condemned what Tuberville has done," Schumer said. "It's up to them now. I think in August, pressure is going to mount on Tuberville, and I think the Republicans are feeling that heat."