Former President Donald Trump is scheduled to appear in federal court in Washington, D.C., Thursday afternoon after being indicted on charges that stem from Special Counsel Jack Smith's investigation into 2020 election interference and the Capitol riot on Jan. 6, 2021.
Trump, the 2024 GOP front-runner, faces four federal charges, including conspiracy to defraud the United States, conspiracy to obstruct an official proceeding, obstruction of and attempt to obstruct an official proceeding, and conspiracy against rights.
The former president is expected to travel from Bedminster, New Jersey, to Washington, D.C., on Thursday. He was ordered to appear in federal court for a 4 p.m. arraignment.
TRUMP INDICTED ON CHARGES OUT OF SPECIAL COUNSEL PROBE INTO JAN 6
This is the second federal indictment the former president faces out of Smith's investigation. Trump, who leads the 2024 GOP presidential primary field, has already pleaded not guilty to 37 counts related to his alleged improper retention of classified records from his presidency.
Those charges include willful retention of national defense information, conspiracy to obstruct justice, and false statements. Trump was charged with an additional three counts as part of a superseding indictment out of that probe last week.
Trump is the first former president in U.S. history to face federal criminal charges. 
"The Defendant, Donald J. Trump, was the forty-fifth President of the United States and a candidate for re-election in 2020. The Defendant lost the 2020 presidential election," Smith's indictment states. "Despite having lost, the Defendant was determined to remain in power."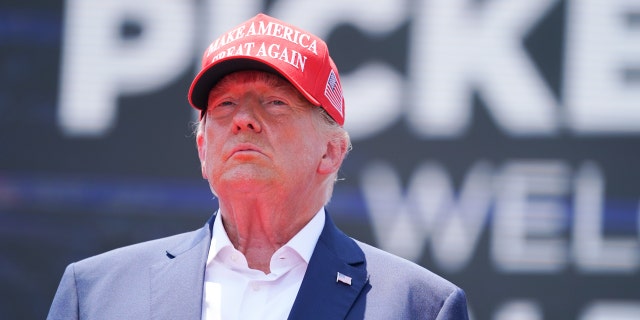 Smith alleged that "for more than two months following election day on November 3, 2020" Trump "spread lies that there had been outcome-determinative fraud in the election and that he had actually won." It lists various claims that Trump's team made during post-election state challenges in Arizona, Georgia, Michigan, Pennsylvania and Wisconsin.
"These claims were false, and the Defendant knew that they were false," Smith alleged. "But the Defendant repeated and widely disseminated them anyway — to make his knowingly false claims appear legitimate, create an intense national atmosphere of mistrust and anger, and erode public faith in the administration of the election."
Smith said Trump, between Nov. 14, 2020, and Jan. 20, 2021, "did knowingly combine, conspire, confederate, and agree with co-conspirators, known and unknown to the Grand Jury, to defraud the United States by using dishonest, fraud and deceit to impair, obstruct and defeat the lawful federal government function by which the results of the presidential election are collected, counted, and certified by the federal government."
SPECIAL COUNSEL JACK SMITH SAYS JAN 6 'FUELED BY LIES' FROM TRUMP, PRAISES 'HEROES' WHO DEFENDED CAPITOL
There are six unnamed co-conspirators in the indictment.
Reacting to the charges, a Trump campaign spokesperson told Fox News Digital in a statement that "this is nothing more than the latest corrupt chapter in the continued pathetic attempt by the Biden Crime Family and their weaponized Department of Justice to interfere with the 2024 Presidential Election, in which President Trump is the undisputed front-runner, and leading by substantial margins."
"But why did they wait two and a half years to bring these fake charges, right in the middle of President Trump's winning campaign for 2024? Why was it announced the day after the big Crooked Joe Biden scandal broke out from the Halls of Congress?" the spokesperson wrote.
"The answer is, election interference!" the spokesperson continued. "The lawlessness of these persecutions of President Trump and his supporters is reminiscent of Nazi Germany in the 1930s, the former Soviet Union, and other authoritarian, dictatorial regimes."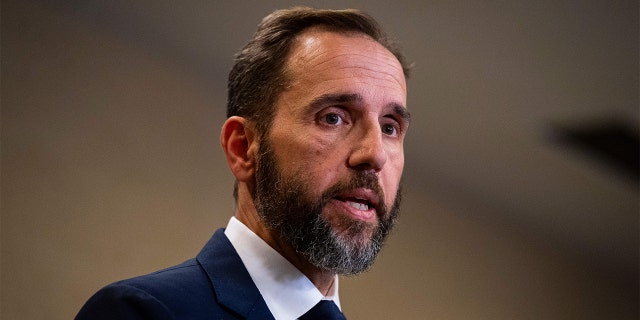 "President Trump has always followed the law and the Constitution, with advice from many highly accomplished attorneys," the spokesperson added.
The indictment comes after Trump had announced that he received a target letter from the Justice Department, which also asked that he report to the federal grand jury. Trump said he anticipated "an arrest and indictment."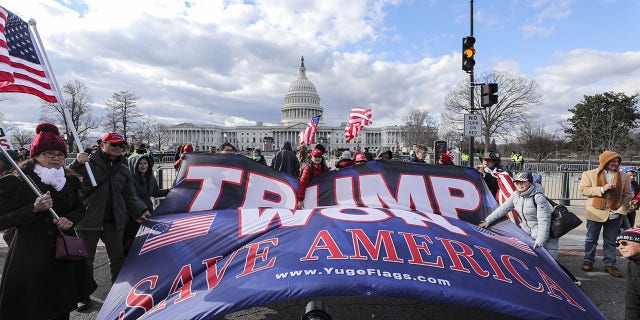 Smith was investigating whether Trump or other officials and entities interfered with the peaceful transfer of power following the 2020 presidential election, including the certification of the Electoral College vote on Jan. 6, 2021.
On Jan. 6, 2021, pro-Trump rioters breached the U.S. Capitol during a joint session of Congress to certify the Electoral College results in favor of President Biden.
The House of Representatives drafted articles of impeachment against him again and ultimately voted to impeach him on a charge of inciting an insurrection for the Jan. 6 Capitol riot — making him the first and only president in history to be impeached, and ultimately acquitted, twice.
The Senate voted to acquit but, had Trump been convicted, the Senate would have moved to bar the 45th president from holding federal office ever again, preventing a 2024 White House run.
CLICK HERE TO GET THE FOX NEWS APP
Trump has also pleaded not guilty to 34 counts in New York in April stemming from Manhattan District Attorney Alvin Bragg's investigation. Trump is accused of falsifying business records related to hush-money payments made during the 2016 campaign.
Elsewhere, prosecutors in Fulton County, Georgia, are looking to wrap up their criminal investigation into Trump's alleged efforts to overturn the 2020 presidential election in the state.