FIRST ON FOX: Sens. Kyrsten Sinema, I-Ariz., and Joe Manchin, D-W.Va., are warning that the Biden administration is clearly misinterpreting a bipartisan law passed last year as it works to withhold funding from schools that offer hunting and archery courses.
The warning from the two senators comes after Fox News Digital reported the Department of Education is interpreting the Bipartisan Safer Communities Act (BSCA) to preclude federal funding for school hunter education and archery programs nationwide. Sens. John Cornyn, R-Texas, and Thom Tillis, R-N.C. — who both sponsored the bill with Sinema and Sen. Chris Murphy, D-Conn. — have also criticized the administration for its BSCA implementation.
"We agree with Sens. Cornyn and Tillis — this is not Congressional intent, hunting and archery classes should be eligible for funding and not penalized, and we are working with lawmakers on both sides and the Administration to ensure this gets fixed," Hannah Hurley, a spokesperson for Sinema, told Fox News Digital.
The BSCA — which was criticized as a "gun control" bill, but touted by proponents as an effort to promote "safer, more inclusive and positive" schools — was introduced, passed overwhelmingly by Congress and signed into law by President Biden in June 2022 after subsequent mass shootings at a grocery market in Buffalo, New York, and a school in Uvalde, Texas.
TOP REPUBLICAN MOVES TO REVERSE BIDEN ADMIN BLOCK ON SCHOOL ARCHERY, HUNTING CLASS FUNDING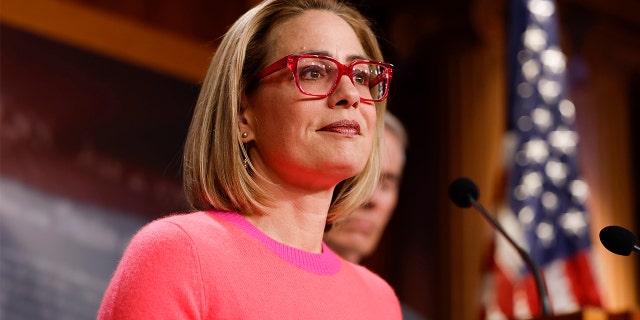 The BSCA included an amendment to a subsection in the 1965 Elementary and Secondary Education Act (ESEA) listing prohibited uses for federal school funding. That amendment prohibits ESEA funds from helping provide any person with a dangerous weapon or to provide "training in the use of a dangerous weapon."
Federal guidance obtained last week by Fox News Digital was circulated among hunting education groups earlier this week, highlighting that the Department of Education has interpreted the BSCA's amendment to the ESEA to mean elementary and secondary school courses teaching children about shooting sports are prohibited from receiving critical federal funds.
BIDEN'S WAR ON HUNTING FACES BLOWBACK FROM REPUBLICANS, SPORTSMEN GROUPS
"The Bipartisan Safer Communities Act was an overwhelmingly bipartisan bill that addressed gun violence and mental health in our schools," Manchin told Fox News Digital in a statement Wednesday. 
"Any defunding of schools who offer critical programs like archery and hunting clubs would be a gross misinterpretation of the legislation and yet another example of this Administration trying to advance their radical agenda with blatant disregard for the law," he continued.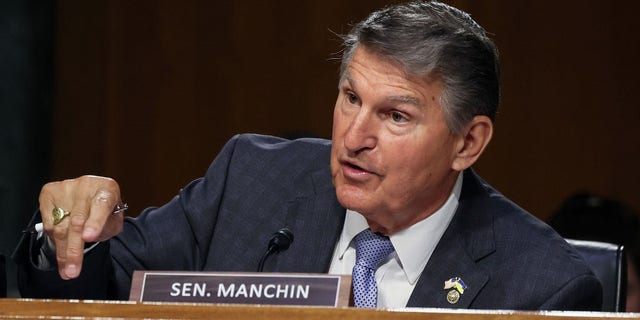 In a letter to Education Secretary Miguel Cardona last month, Cornyn and Tillis added that the Education Department's interpretation of the BSCA "contradicts congressional intent and the text of the BSCA."
BIDEN ADMIN CONFIRMS IT'S WITHHOLDING KEY FUNDS FOR SCHOOLS WITH HUNTING COURSES, GOP CALL IT 'SHAMEFUL'
Murphy, the fourth sponsor on the BSCA and only sponsor who hasn't weighed in on the Education Department's guidance blocking funding for hunting and archery programs, didn't respond to multiple requests for comment.
Several other GOP lawmakers have also blasted the Biden administration in response to the funding decision. On Tuesday, Rep. Mark Green, R-Tenn., who chairs the Homeland Security Committee, introduced legislation that would clarify school programs "training students in archery, hunting, or other shooting sports" are eligible for funding.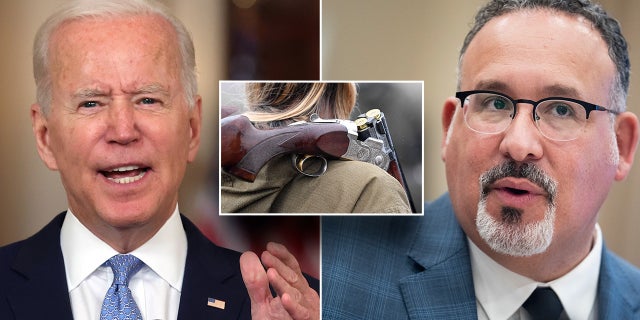 "Letting Washington bureaucrats, sitting in a half-empty air-conditioned building in the Swamp, make arbitrary decisions about what kids in Tennessee should and should not learn is the antithesis of federalism," Green told Fox News Digital on Tuesday. "Archery and other shooting sports are valuable to our children. The federal government's overreach needs to stop, now."
In addition, hunting and pro-Second Amendment groups like Safari Club International, National Shooting Sports Foundation, International Order of T. Roosevelt, Outdoors Tomorrow Foundation and National Rifle Association have also criticized the Education Department.
CLICK HERE FOR THE FOX NEWS APP
"Without the next generation of hunters, the conservation programs that our nation relies on to preserve wildlands and wildlife will be in peril. This is a direct attack by anti-hunting forces via their allies in the Biden Administration," said Luke Hilgemann, the executive director of the International Order of T. Roosevelt.
"The International Order of T. Roosevelt will explore every means possible to block this ridiculous overstep. We must protect our heritage for the next generation."