EXCLUSIVE: Republican groups are calling on Senate Majority Leader Chuck Schumer, D-N.Y., to recuse himself from efforts to regulate artificial intelligence because of his daughters' work with Big Tech firms Meta and Amazon.
Schumer has been leading a bipartisan group of senators that are examining guardrails for AI. But Republican groups Bull Moose Project and New York Young Republican Club, among other organizations, argued in a letter to Schumer that his family ties to these companies should disqualify him from the push to regulate AI.
"As the Senate considers regulatory approaches to artificial intelligence (AI), it is crucial that lawmakers' personal conflicts of interest do not impact policy decisions," the representatives of the groups wrote.
The groups said during last year's push to regulate Big Tech, some said the fact that his daughter Alison Schumer worked at Meta as a privacy and politics product marketing manager and his daughter Jessica Schumer was a registered Amazon lobbyist created a conflict of interest. "Given that your repeated refusal to put the legislation to a floor vote prevented their passage in the 117th Congress, these concerns grew over time and appear to have been warranted," the groups said.
'CONGRESS IS CLEARLY BEHIND ON AI' AND NEEDS BIPARTISAN EFFORT TO CREATE REGULATIONS; LAWMAKERS WEIGH IN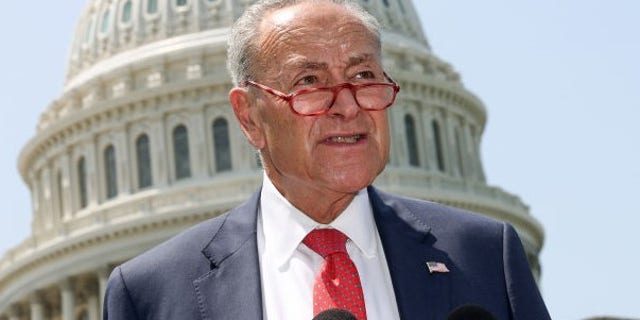 "Owing to your familial ties to Big Tech, we urge you to recuse yourself from policy deliberations on AI issues," the letter said.
It wasn't immediately clear if Alison Schumer still worked at Meta, while Jessica Schumer's LinkedIn page said she is still at Amazon.
Speaking to an AI-focused event in June, Schumer emphatically made the case for why the government should regulate AI rather than allowing companies to self-police and risk "rogue actors, unscrupulous companies, and foreign adversaries that seek to harm us."
'PEERBOTS' CAN MEAN A FUTURE WHERE HUMAN POLITICIANS ARE OUT OF THE JOB: EXPERT
"The question is: what role does Congress and the federal government have in this new revolution? Are we capable of playing a proactive role in promoting AI's growth? Can Congress work to maximize AI's benefits, while protecting the American people—and all of humanity— from its novel risks?" he asked at the time. "I think the answer to these questions is an emphatic yes. It must be. Because if the government doesn't step in, who will fill its place?"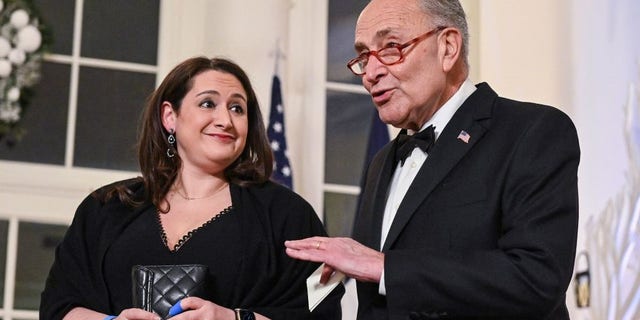 But the Wednesday letter warned it would be "inappropriate" for Schumer to be involved in those policy discussions.
"As Meta and Amazon continue their efforts to dominate the AI market, your familial ties to both companies makes your participation in AI policy matters inappropriate," the groups  wrote.
The letter pointed out that Meta and Amazon have been the subject of specific AI-related issues.
"Meta's AI models have proven ripe for abuse, Amazon received scrutiny over past development of discriminatory AI models. As such, it is especially important the two embattled companies do not influence AI policy," the letter said.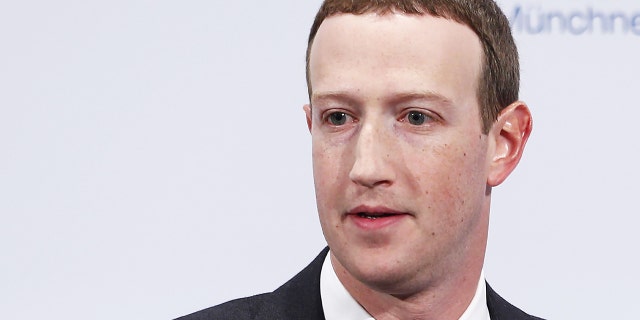 It added that tech experts already worry that big companies could use their monopoly power to dominate the field, and noted that both Meta and Google have been pushing their own AI products into the market. 
CLICK HERE TO GET THE FOX NEWS APP
It also noted that Schumer has recused himself from issues before because of his family ties to those issues, and said he should do so again on AI.
"In 2014, reports of your brother's involvement in Comcast's attempt to acquire Time Warner Cable led you to recuse yourself from publicly weighing in on the merger," the letter said. "At the time, your spokesperson announced that you would 'recuse [yourself] from Congressional consideration of the matter to avoid any appearance of bias.' Given the broad implications of AI development and the importance of developing sound regulations, it is only right that you recuse yourself from AI policy matters."
Fox News Digital has reached out to Schumer's office for comment.