FIRST ON FOX: Devon Archer told congressional investigators that Hunter Biden used then-Vice President Joe Biden as "defensive leverage" to send "the right signals" to his foreign business partners, while selling him as "the brand" that offered "capabilities and reach," as well as a "unique understanding of D.C."
Archer's comments came during a transcribed interview before the House Oversight Committee on Monday. Fox News Digital obtained the more than 140-page transcript of Archer's interview, which took place behind closed doors.
DEVON ARCHER CONFIRMS JOE BIDEN 'LIED' ABOUT KNOWLEDGE OF HUNTER'S BUSINESS DEALINGS, COMER SAYS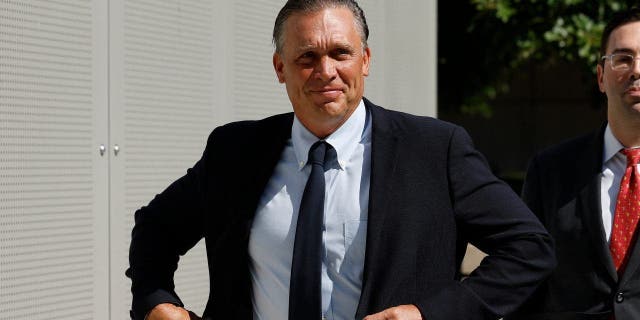 Archer told investigators that Hunter Biden used his "very powerful name" to "add value" in pitching and securing foreign business ventures.
Archer said Hunter Biden "would not be so overt," or "overtly" say "we're going to use my dad for this," but instead, Archer said that he would use it to "get leverage."
"Defensive leverage that the value is there in his work," Archer said.
"The value that Hunter Biden brought to it was having—you know, there was—the theoretical was corporate governance, but obviously, given the brand, that was a large part of the value," he continued. "I don't think it was the sole value, but I do think that was a key component of the value."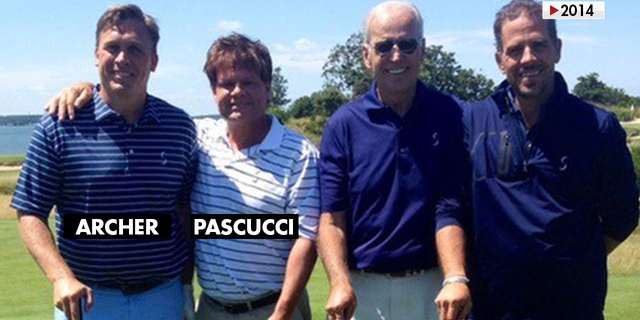 Archer told investigators that Hunter put his father, then-Vice President Joe Biden, on speakerphone while meeting with business partners at least 20 times. Archer described how Joe Biden was put on the phone to sell "the brand."
"You aren't talking about Dr. Jill or anybody else. You're talking about Joe Biden. Is that fair to say?" Archer was asked.
Archer replied: "Yeah, that's fair to say…Obviously, that brought the most value to the brand…It was Hunter Biden and him," Archer said. "We would discuss having, you know, an understanding of D.C. and that was a differentiating component of us being able to raise capital."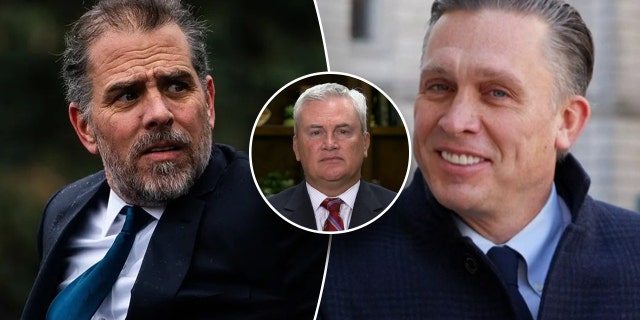 He added, "It wasn't as specific as, you know…the vice president's son, but obviously, the brand carried."
When asked if Archer and Hunter Biden would tell business partners they had "unique access" because of Vice President Biden, Archer said: "Yes, we would say we had unique understanding of D.C. and how it operates and how that, you know, could positively reflect on the terms of our business."
Archer served on the board of Ukrainian natural gas firm Burisma Holdings alongside Hunter Biden beginning in 2014 and received $83,000 a month for his work.
Referring to Burisma, Archer told investigators that Hunter Biden used the "brand" of Joe Biden for having "doors opened," which "sent the right signals" for Burisma to "carry on its business and be successful." 
DEVON ARCHER: HUNTER BIDEN, BURISMA EXECS 'CALLED DC' TO GET UKRAINIAN PROSECUTOR FIRED
"My only thought is that I think Burisma would have gone out of business if it didn't have the brand attached to it," Archer said.
When pressed, Archer clarified that he believed Burisma was "able to survive" for as long as it did "just because of the brand."
"Because people would be intimidated to mess with them," Archer explained.
"In what way?" Archer was asked.
"Legally."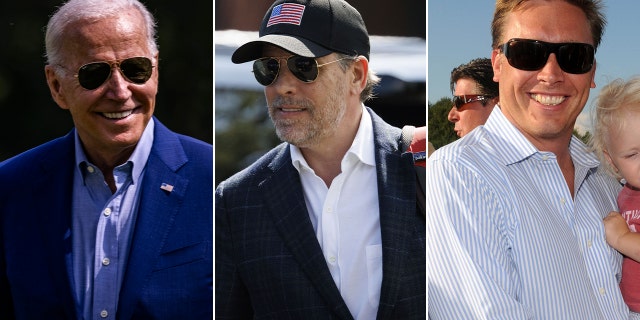 President Biden and the White House have repeatedly denied ever being in business with his son, and have repeatedly said Joe Biden never discussed the businesses and never had any knowledge about his son's business dealings.
But Archer testified that then-Vice President Joe Biden attended dinners with Hunter's foreign business associates—including with an executive of Burisma Holdings.
One dinner, Archer recalled, took place in the spring of 2014 at Cafe Milano in Washington D.C.'s Georgetown neighborhood. Joe Biden, Hunter Biden, Archer, Eric Schwerin, the mayor of Moscow's wife Yelena Baturina, and other business partners attended.
That dinner took place just weeks after Baturina wired $3.5 million to Rosemont Seneca Thornton—an LLC linked to Hunter Biden and his associates.
Archer also recalled a dinner in the spring of 2015, again at Cafe Milano. This time, Archer said Vadym Pozharskyi—an executive at Burisma—attended the dinner.
EXCLUSIVE: JOE BIDEN ALLEGEDLY PAID $5M BY BURISMA EXECUTIVE AS PART OF A BRIBERY SCHEME, ACCORDING TO FBI DOCUMENT
Meanwhile, as for Burisma, Archer testified that he and Hunter Biden attended a board of directors meeting in Dubai on Dec. 4, 2015.
On the sidelines of that meeting, Archer testified that Burisma CEO Mykola Zlochevsky and Vadym Pozharskyi asked Hunter to make a phone call to "D.C" to address "pressure" the company was facing."
Archer said Burisma had "several pressure issues," saying that was "kind of a theme" of the company, noting the issues involved 23 million pounds of "capital tied up in London," U.S. visa issues, and the Ukrainian prosecutor Viktor Shokin, who was investigating the firm.
"They requested Hunter, you know, help them with some of that pressure," Archer said. "You know, government pressure from Ukrainian government investigations into Mykola, et cetera."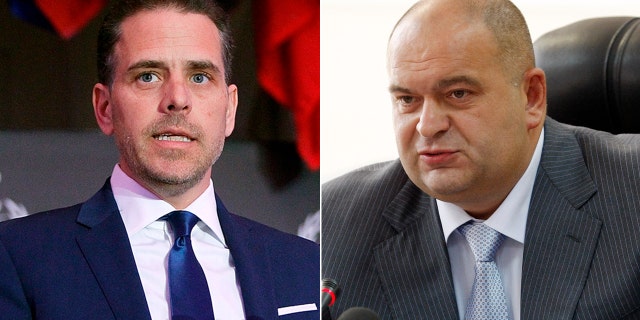 Fox News Digital previously reported that on Nov. 2, 2015, just weeks before the board meeting in Dubai, Pozharskyi emailed Hunter Biden, emphasizing that the "ultimate purpose" of the agreement to have Hunter on the board was to shut down "any cases/pursuits against Nikolay in Ukraine," referring to Zlochevsky, who also went by Nikolay.
"The request is like, can D.C. help?" Archer said, adding, though, that the request was not specific to "can the big guy help."
"It was always this amorphous, can we get help in D.C.?"
Rep. Jim Jordan pressed Archer, saying: "The request was help from the United States Government to deal with the pressure they were under from their prosecutor, and that entailed the freezing of assets at the London bank and other things that were going on in Ukraine?"
"Correct," Archer said.
When asked why Burisma would ask Hunter for help, Archer said he was "a lobbyist and an expert and obviously he carried, you know, a very powerful name."
HUNTER DEMANDED $10M FROM CHINESE ENERGY FIRM BECAUSE 'BIDENS ARE THE BEST,' HAVE 'CONNECTIONS'
"That's what they were asking for," he said.
After the Burisma executives asked for help, Hunter "called his dad," Archer said, adding that he "did not hear this phone call."
When asked if Hunter Biden calling the vice president of the United States to "do something" about the pressure Burisma was facing would "cause off some serious alarm bells for influence peddling, conflicts of interest," Archer testified: "Right."
Devon Archer testified that he was "left out" of "black box D.C. types of conversations."
But just five days after Hunter Biden called then-Vice President Joe Biden from Dubai, Joe Biden took a trip to Ukraine.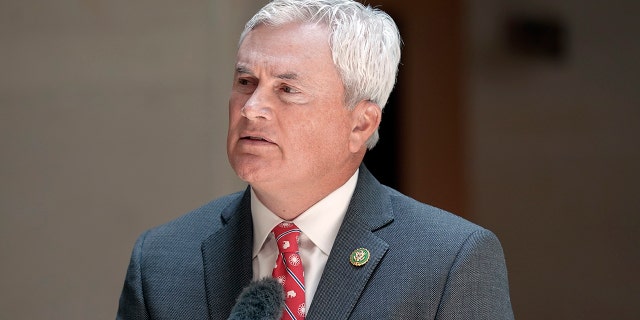 During that trip, the former vice president made a statement: "It's not enough to set up a new anti-corruption bureau and establish a special prosecutor fighting corruption. The Office of the General Prosecutor desperately needs reform."
Archer testified on other details related to joint ventures with Hunter Biden.
Meanwhile, Archer was pressed on an FBI FD-1023 form, which contained allegations that Joe Biden and Hunter Biden "coerced" Zlochevsky to pay them millions of dollars in exchange for their help in getting Shokin fired.
Biden has acknowledged that when he was vice president, he successfully pressured Ukraine to fire prosecutor Shokin. At the time, Shokin was investigating Burisma Holdings, and at the time, Hunter had a highly lucrative role on the board receiving thousands of dollars per month.
BIDENS ALLEGEDLY 'COERCED' BURISMA CEO TO PAY THEM MILLIONS TO HELP GET UKRAINE PROSECUTOR FIRED: FBI FORM
The then-vice president threatened to withhold $1 billion of critical U.S. aid if Shokin was not fired.
Biden allies maintain the then-vice president pushed for Shokin's firing due to concerns the Ukrainian prosecutor went easy on corruption and say that his firing was the policy position of the U.S. and international community.
The FBI form said Pozharskyi said the reason Hunter Biden was hired was "to protect us, through his dad, from all kinds of problems."
Archer was not familiar with that arrangement and suggested Zlochevsky could have been referring to payments he made to Archer and Hunter Biden.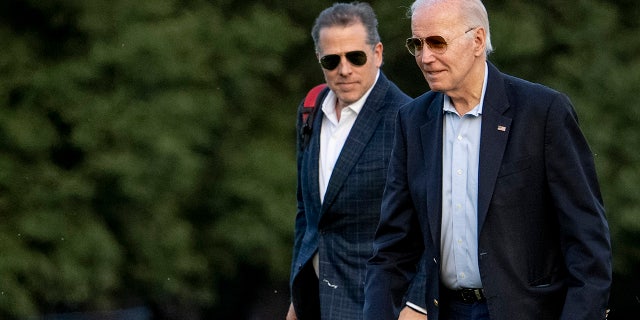 Archer said he was not aware of a $5 million payment to Joe Biden from Zlochevsky and said the Burisma CEO could have been boasting or exaggerating to give "the impression of access."
Archer's testimony comes as part of the House Oversight Committee's months-long investigation, which Republicans say has yielded evidence related to the Biden family's alleged foreign business schemes — including that the Biden family and its business associates created more than 20 companies and received more than $10 million from foreign nationals while Joe Biden served as vice president.
BIDEN WROTE COLLEGE RECOMMENDATION LETTER FOR SON OF HUNTER'S CHINESE BUSINESS PARTNER, EMAILS REVEAL
Meanwhile, the White House released a statement following Archer's testimony Monday:
"It appears that the House Republicans' own much-hyped witness today testified that he never heard of President Biden discussing business with his son or his son's associates, or doing anything wrong," White House spokesperson Ian Sams told Fox News Digital. "House Republicans keep promising bombshell evidence to support their ridiculous attacks against the President, but time after time, they keep failing to produce any." 
CLICK HERE TO GET THE FOX NEWS APP
In February 2022, Archer was sentenced to a year and a day in prison for defrauding a Native American tribal entity and various investment advisory clients of tens of millions of dollars in connection with the issuance of bonds by the tribal entity and the subsequent sale of those bonds through "fraudulent and deceptive means," according to the Department of Justice.
The Justice Department, over the weekend, sought to set a date for Archer's sentence to begin.