Another Senate Democrat is pressing the Biden administration over its decision to strip federal funding for school archery and hunter education courses nationwide.
Sen. Jon Tester, D-Mont., sent a letter Wednesday to Education Secretary Miguel Cardona, urging him to reverse his agency's interpretation of last year's Bipartisan Safer Communities Act (BSCA). The agency's interpretation has resulted in funding for shooting sport activities earmarked under the 1965 Elementary and Secondary Education Act (ESEA) being blocked across the country.
"In Montana, our schools have long offered shooting sport and hunter safety classes that play an important role in teaching safety and personal responsibility to students," Tester stated in his letter. "Outdoor recreation is foundational to our western way of life and any reduction of federal support for these educational programs is unacceptable."
"Republicans and Democrats worked together last summer to pass BSCA, which aims to improve the safety and well-being of American students while protecting law-abiding citizens' Second Amendment rights," he added. "However, it appears that the Department of Education has interpreted this law in a manner that may reduce schools' ability to offer important and long-established gun training classes." 
BIDEN ADMIN TAKES AIM AT HUNTERS IN LATEST REGULATION: 'PREVENTING AMERICANS FROM HUNTING'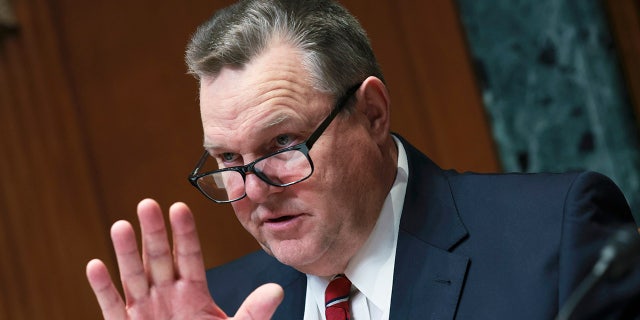 Fox News Digital reported last week that federal guidance highlighting the Education Department's funding decision and interpretation of the BSCA was circulated among hunting education groups earlier this year, sparking concerns about the future of hunting and archery programs in schools. 
TOP REPUBLICAN MOVES TO REVERSE BIDEN ADMIN BLOCK ON SCHOOL ARCHERY, HUNTING CLASS FUNDING
In the guidance, obtained first by Fox News Digital, senior agency official Sarah Martinez wrote that archery, hunter education and wilderness safety courses utilize weapons that are "technically dangerous weapons" and therefore "may not be funded under ESEA programs."
The BSCA – which was criticized as a "gun control" bill, but touted by proponents as an effort to promote "safer, more inclusive and positive" schools – was passed overwhelmingly by Congress and signed into law by President Biden in June 2022 after mass shootings at a grocery market in Buffalo, New York, and a school in Uvalde, Texas.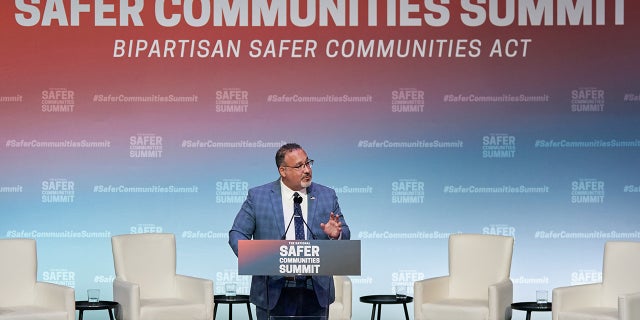 The law, though, included an amendment to a subsection in the ESEA listing prohibited uses for federal school funding. That amendment prohibits ESEA funds from helping provide any person with a dangerous weapon or to provide "training in the use of a dangerous weapon," but, according to the bill's sponsors, was included to prevent ESEA funding for school resource officer training.
"By misinterpreting which activities are now supported by ESEA, the Department of Education is limiting learning opportunities critical to student safety," Tester continued in his letter to Cardona. "I urge the Department of Education to reconsider the interpretation of BSCA in a way that does not limit learning opportunities for students and does not present barriers to critical hunter safety courses."
BIDEN'S WAR ON HUNTING FACES BLOWBACK FROM REPUBLICANS, SPORTSMEN GROUPS
Three of the four BSCA sponsors, Sens. Kyrsten Sinema, I-Ariz., John Cornyn, R-Texas, and Thom Tillis, R-N.C., have expressed concern about the Department of Education's interpretation of the BSCA provision. The lawmakers are working with the administration and other legislators to fix the error, they said.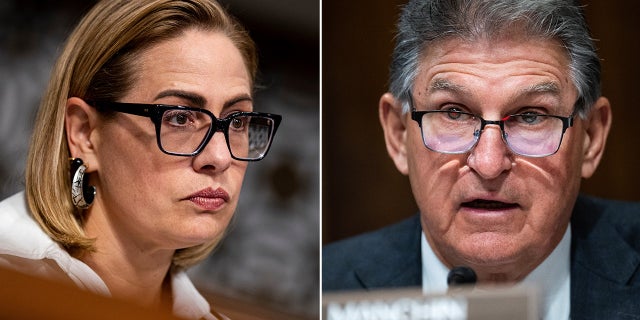 In addition, West Virginia Democratic Sen. Joe Manchin criticized the administration.
"Any defunding of schools who offer critical programs like archery and hunting clubs would be a gross misinterpretation of the legislation and yet another example of this administration trying to advance their radical agenda with blatant disregard for the law," Manchin told Fox News Digital on Wednesday.
CLICK HERE FOR THE FOX NEWS APP
Several Republicans and hunting and pro-Second Amendment organizations have also joined the chorus of voices calling on the administration to reverse course.
"The Biden administration is withholding funding from elementary and secondary schools that offer hunting or archery classes," Sen. Marsha Blackburn, R-Tenn., tweeted Wednesday. "This administration is punishing Americans solely because they disagree with their values."
"This is outrageous. Hunting and archery programs benefit youth across the country," Rep. Erin Houchin, R-Ind., added. "At best – the administration is misinterpreting the law. At worst – they simply think they can ignore Congress."