A Texas law dubbed the "Drag Ban," which was signed by Gov. Greg Abbott in June and is set to go into effect Sept. 1, is being challenged by the American Civil Liberties Union (ACLU), which filed a lawsuit this week to have the law blocked.
Senate Bill 12 restricts "sexually oriented performances" in the presence of a child or on public property, in Texas.
According to one of the definitions in the bill, a "sexually oriented performance" means a visual performance that features "a male performer exhibiting as a female, or a female performer exhibiting as a male, who uses clothing, makeup, or other similar physical markers and who sings, lip syncs, dances, or otherwise performs before an audience" and "appeals to the prurient interest in sex."
TEXAS HOUSE ADVANCES BILL TO BAN SEXUAL ACTS IN FRONT OF MINORS AFTER REMOVING MENTION OF DRAG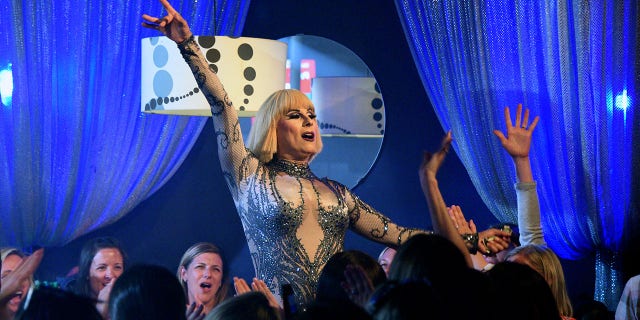 Critics refer to the bill as a "drag ban," though the bill's author and supporters claim it was proposed and signed into law to protect children.
The ACLU filed a lawsuit in U.S. District Court in the Southern District of Texas in Houston on behalf of The Woodlands Pride, Inc.; Abilene Pride Alliance; Extragrams, LLC; 360 Queen Entertainment, LLC; and Brigitte Bandit, against Texas Interim Attorney General Angela Colmenero; the Woodlands Township; Montgomery County; Montgomery County District Attorney Brett Ligon; the City of Abilene; Taylor County; Taylor County District Attorney James Hicks; Travis County Attorney Delia Garza; and Bexar County Joe D. Gonzalez.
The lawsuit claims SB 12 "unconstitutionally singles out drag performances as a disfavored form of expression."
TEXAS CRACKDOWN ON DRAG PERFORMANCES WITH MINORS PRESENT REACHES GOV. ABBOT'S DESK
"In its zeal to target drag, the Legislature also passed a bill so yawning in scope that it criminalizes and restricts an enormous swath of constitutionally protected activity, including theater, ballet, comedy, and even cheerleading," the lawsuit reads. "By enacting this law, the State has threatened the livelihood and free expression of many Texans, including drag performers across our state. The First and Fourteenth Amendments prohibit such strident attempts to regulate and ban free expression, and SB 12 should be declared unconstitutional and enjoined."
The named defendants are being sued because they are tasked with enforcing what the ACLU called an "unconstitutional law."
The ACLU said the ban gives authorities "unbridled discretion to censor expressive activity by canceling events and imposing criminal penalties of up to a year in jail or fines up to $10,000."
'THE CHOICE LIES WITH THE PARENT': TEXAS DAD SUPPORTS REGULATING BOOK CONTENT IN LIBRARIES TO 'PROTECT KIDS'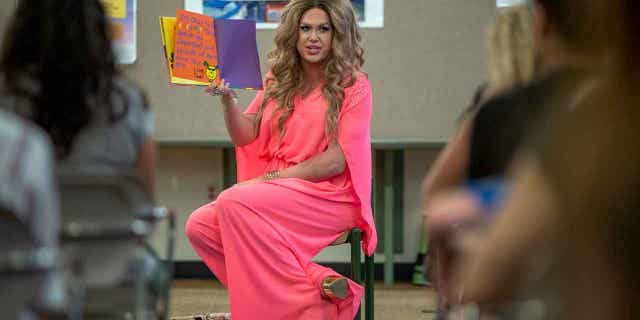 Along with giving authorities the ability to censor the events, the plaintiffs claim the law is "overbroad and vague."
The lawsuit asserts that several terms are not defined or are written in a way that targets protected expression.
For example, "visual performance," the lawsuit claims, is not defined in SB 12 or anywhere in Texas Law, and could apply to art forms like theater, dance, musicals, synchronized swimming and sports competitions.
FEDERAL JUDGE BLOCKS FLORIDA BAN ON MINORS ATTENDING DRAG SHOWS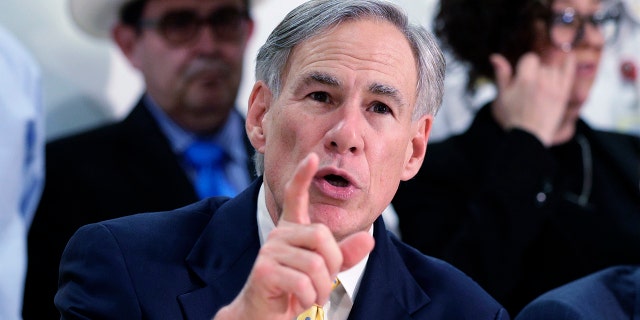 Another term, "nude," borrows a definition from the Texas Penal Code and Business and Commerce Code, the lawsuit reads, and includes anyone who is "entirely unclothed," or clothed in a manner that leaves any portion of the breasts below the top of the areola uncovered or visible through less than fully opaque clothing, if the person is a woman, or any portion of the genitals or buttocks.
The ACLU says in the lawsuit that this could be interpreted to mean any performer who shows a small part of skin accidentally or momentarily could be subject to penalties.
The term, "sexual conduct," the lawsuit says, is also vague. In one definition, sexual conduct is the "exhibition or representation, actual or simulated, of male or female genitals in a lewd state, including a state of sexual arousal.
DESANTIS SHUTS DOWN FLORIDA SCHOOL'S 'DRAG & DOUNUTS' EVENT FEATURING DRAG QUEEN 'MOMMA' ASHLEY ROSE: REPORT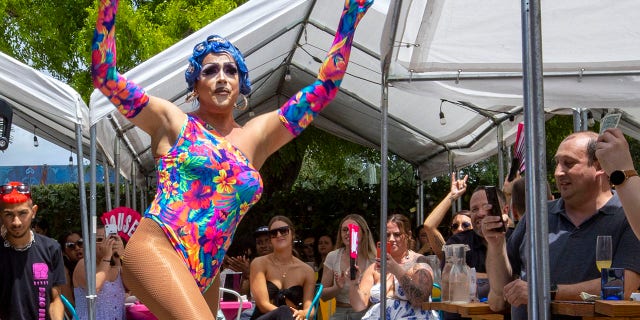 Based on the law, the ACLU asserts, Michelangelo's David could be considered "lewd" and be impacted by the law.
The ACLU also said hugging could be illegal under the law because sexual conduct includes the actual contact or simulated contact between one person and the buttocks, breast or any part of the genitals of another person.
Gov. Abbott's office did not immediately respond to a request from Fox News Digital for comment on the lawsuit.
CLICK HERE TO GET THE FOX NEWS APP
Drag is described in the lawsuit as an "art form" that is "inherently expressive," and has no set standard.
"As with any art form, there is nothing inherently sexual or obscene about drag," the lawsuit reads. "Drag can be performed for any age level and in any venue, since drag artists tailor their performances to their audience."