Former Vice President Mike Pence didn't parse words when reacting to former President Donald Trump's indictment by Special Counsel Jack Smith on Tuesday.
In a statement released following Trump's indictment on charges related to the Jan. 6, 2021 riot at the U.S. Capitol and efforts to overturn the 2020 presidential election, Pence accused Trump of putting himself over the Constitution, and said a Trump candidacy would serve as a distraction from President Biden's "disastrous" record.
"Today's indictment serves as an important reminder: anyone who puts himself over the Constitution should never be President of the United States," Pence said. "I will have more to say about the government's case after reviewing the indictment." 
TRUMP INDICTED ON CHARGES OUT OF SPECIAL COUNSEL PROBE INTO JAN. 6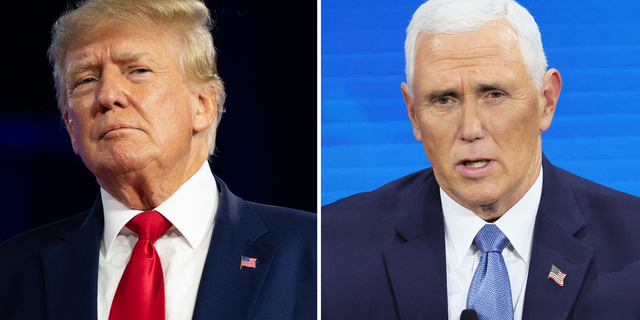 "The former president is entitled to the presumption of innocence but with this indictment, his candidacy means more talk about January 6th and more distractions. As Americans, his candidacy means less attention paid to Joe Biden's disastrous economic policies afflicting millions across the United States and to the pattern of corruption with Hunter," he said. 
Pence declared the country was "more important than one man," and that the Constitution was "more important than any one man's career." 
"On January 6th, former President Trump demanded that I choose between him and the Constitution. I chose the Constitution and I always will," he said.
DESANTIS CALLS FOR LAW ENFORCEMENT REFORMS AFTER TRUMP JANUARY 6 INDICTMENT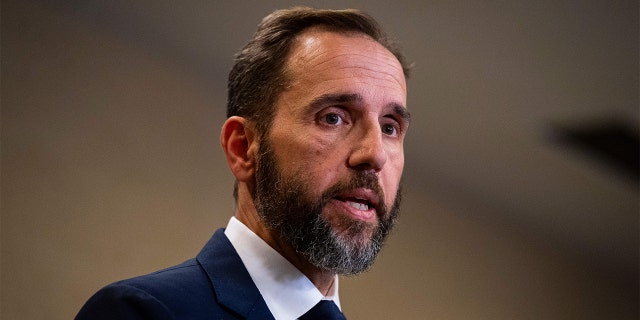 "As your president, I will not yield an inch in defending America, our people, or our values, and I promise you: I will do so in a way consistent with my oath to the Constitution and the character and decency of the American people. We will restore a threshold of integrity and civility in public life so we can bring real solutions to the challenges plaguing our nation," he added.
Trump was indicted on four federal charges out of the probe, including conspiracy to defraud the United States; conspiracy to obstruct an official proceeding; obstruction of and attempt to obstruct an official proceeding; and conspiracy against rights.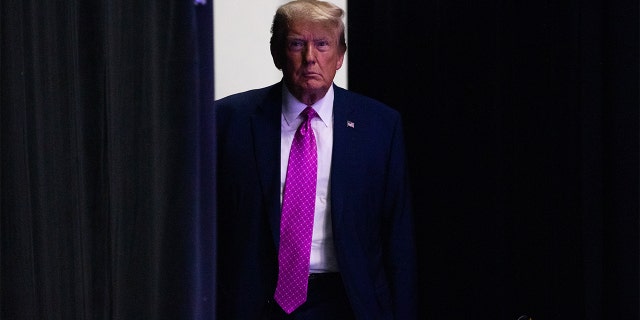 This is the second federal indictment the former president faces out of Smith's investigation. Trump, who leads the 2024 GOP presidential primary field, has already pleaded not guilty to 37 counts related to his alleged improper retention of classified records from his presidency.
CLICK HERE TO GET THE FOX NEWS APP
Fox News' Brooke Singman contributed to this report.