In an apparent 180, federal prosecutor Leo Wise, widely regarded as a tenacious bulldog willing to root out corruption even if it means going after powerful political elites, is now facing scrutiny for what critics have described as his soft prosecution of Hunter Biden.
Wise, the lead prosecutor in the federal criminal investigation into President Biden's son over tax and gun charges, was integral to the widely maligned plea deal that fell apart last week. 
During his first court appearance in Delaware last Wednesday, Hunter Biden was expected to plead guilty to two misdemeanor counts of willful failure to pay federal income tax as part of a deal to avoid jail time on a felony gun charge.
Specifically, the legal arrangement involved both a plea agreement over the tax charges and a related pretrial "diversion agreement" regarding a separate felony charge of possession of a firearm by a person who is an unlawful user of or addicted to a controlled substance. Under the diversion agreement, the government wouldn't charge Hunter Biden with the more serious gun charge if he pleaded guilty to the tax charges.
HUNTER BIDEN PLEADS 'NOT GUILTY' AS PLEA DEAL FALLS APART DURING DELAWARE COURT APPEARANCE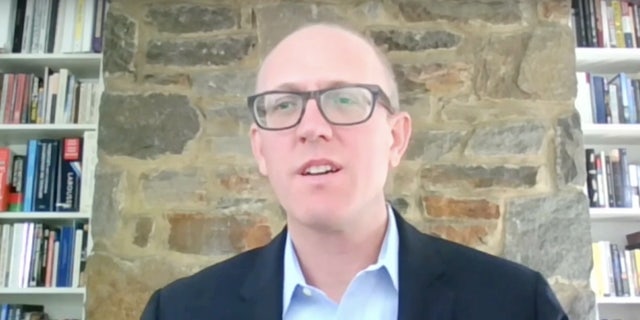 Legal experts described the arrangement as a "sweetheart deal" for the president's son, whose extensive history of lucrative business dealings in China, Ukraine and elsewhere has also been under scrutiny. Republicans accused President Biden of benefiting from Hunter's work abroad — a claim denied by the White House and Biden allies.
Judge Maryellen Noreika, who is presiding over the case, did not accept the plea agreement, questioning the deal's constitutionality — namely the diversion measure and the immunity Biden would receive. The diversion agreement included a clause granting Biden broad immunity, in perpetuity, for a range of issues scrutinized by the Justice Department during its years-long investigation into the first son.
Noreika, who said she was not given a copy of the crucial immunity paragraph until just before the hearing began, said the diversion agreement might be unconstitutional, which would mean the entire plea deal would be unconstitutional and Biden would not be getting the immunity he sought. The judge focused much of her ire on Wise during the hearing while probing for more details of the plea deal, which fell apart in court.
When asked, Wise told Noreika that the agreement didn't preclude prosecutors from probing Biden for alleged violations of the Foreign Agents Registration Act, leading the first son's lawyer to declare the plea deal "null and void." Ultimately, Biden pleaded not guilty after the arrangement collapsed.
Despite offering a deal to the first son characterized by critics as too lenient in order to protect the Biden family, Wise has ironically been both praised and criticized in the past for the exact opposite kind of prosecution: relentlessly going after alleged fraud and corruption until he gets results.
"He's tough and generally fair, but sometimes I think he goes a little too far," Gerard Martin, a former federal prosecutor, told the Baltimore Sun in 2021. "There's a whole range of things you can do when you have [Wise's] job, and I think he's on the range of being as tough as you can be."
DEVON ARCHER CONFIRMS JOE BIDEN 'LIED' ABOUT KNOWLEDGE OF HUNTER'S BUSINESS DEALINGS, COMER SAYS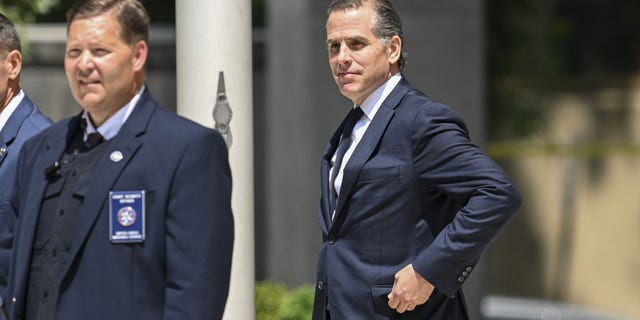 Wise, an assistant U.S. attorney for the Justice Department, began heading the fraud and public corruption unit of the U.S. Attorney's Office for Maryland in 2020. In that position, he spearheaded the ongoing mortgage fraud and perjury case against former Baltimore State's Attorney Marilyn Mosby, whose lawyers previously accused Wise of having a vendetta against their client.
In March, Maryland U.S. Attorney Erek Barron temporarily removed Wise from the prosecution of Mosby after clashes over the case and staffing decisions but soon reinstated him. Barron also reportedly demoted Wise from chief of the fraud and public corruption unit.
Wise, a New Jersey native and Baltimore resident who graduated from Harvard Law School, began as a trial attorney for the Justice Department's Public Integrity Section in June, according to his LinkedIn page.
Before coming onto the Hunter Biden case, however, Wise prosecuting several high-profile names in the Baltimore area beyond Mosby. For example, he prosecuted members of the Gun Trace Task Force, a corrupt unit of the Baltimore Police Department that robbed suspects and violated city residents' civil rights. Wise has a new book out, "Who Speaks For You," which offers an inside look at how the investigation unfolded.
Wise, 46, also prosecuted former Baltimore Police Commissioner Darryl De Sousa in a tax case. He additionally brought federal cases against former Maryland Del. Cheryl Glenn, who pleaded guilty to accepting bribes in 2020, and former Baltimore Mayor Catherine Pugh, who resigned amid a scandal concerning her Healthy Holly books. Pugh ended up pleading guilty to conspiracy and tax evasion and served time in prison.
Beyond elected officials, Wise has targeted fellow lawyers, making him unpopular with many people in the legal community. For example, he handled the case against Kenneth Ravenell, a well-known Baltimore defense lawyer who was found guilty of laundering drug money in 2021 and is still appealing his conviction. Wise also prosecuted Ravenell's original defense attorney, Joshua Treem, who was acquitted of obstruction of justice.
In the latter case, Wise executed a search warrant at the law firm of Brown, Goldstein and Levy — a step that some legal observers considered excessive. The prosecution of Treem angered Baltimore's defense bar, and Wise was uninvited as the guest speaker at a law club dinner in May after some members complained.
HUNTER BIDEN'S REJECTED PLEA DEAL PUTS JUSTICE DEPARTMENT IN HOT SEAT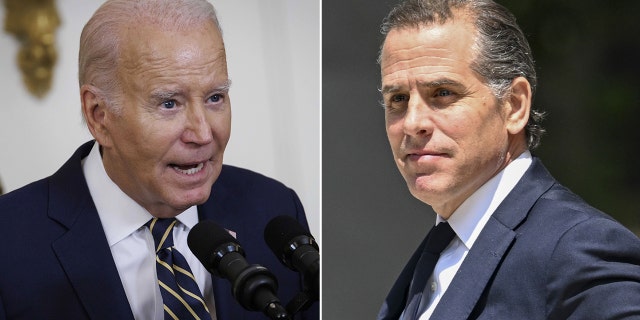 In short, Wise has an extensive history of prosecuting prominent figures preceding his new role in the Hunter Biden case.
Before joining the Justice Department, Wise worked as the first chief congressional ethics investigator for the U.S. House of Representatives from 2008 to 2010. According to the Baltimore Sun, during that time Wise and his team were chased out of congressional offices, denounced by lawmakers, and accused by the Congressional Black Caucus of unfairly targeting its members.
At one point, all eight lawmakers under investigation by Wise's office were Black Democrats, leading an unnamed member of the Congressional Black Caucus to tell Politico that there was a "dual standard, one for most members and one for African-Americans." Wise, who's White and a Democrat, noted at the time that his three-person team included a Black investigator and an Arab-American investigator. Their investigations were vetted by a bipartisan review committee.
Before Capitol Hill, Wise worked on cases against Enron and Big Tobacco at the Justice Department, where he joined after law school.
In a recent interview about his book, Wise told the Baltimore Fishbowl that "no one is above the law" and "no one is beneath the law," meaning the victims in the Gun Trace Task Force case "deserved to be believed."
CLICK HERE TO GET THE FOX NEWS APP
During last week's court hearing, prosecutors confirmed Hunter Biden is still under federal investigation as they clashed with his lawyer over whether the now-collapsed plea deal would protect the president's son from potential future charges.
Wise and the Justice Department declined to comment for this story.