The federal judge in Washington, D.C. assigned to preside over the prosecution of former President Donald Trump for charges related to the Capitol riot is notorious for issuing tougher sentences to other Jan. 6 defendants than what the Justice Department requested, and put every one of them behind bars.
U.S. District Judge Tanya Chutkan was assigned to oversee the case involving Trump, who on Tuesday was indicted on four federal charges, including conspiracy to defraud the United States; conspiracy to obstruct an official proceeding; obstruction of and attempt to obstruct an official proceeding; and conspiracy against rights.
Chutkan, a former assistant public defender before her appointment by President Barack Obama, has handled several cases involving individuals who entered the Capitol on January 6. 
The Associated Press called her the "toughest punisher" and reported that she has "consistently taken the hardest line against Jan. 6 defendants of any judge serving on Washington's federal trial court." The Justice Department has brought more than 800 cases so far, marking the largest prosecution in the department's history. 
TRUMP SAYS HE IS DOJ JAN. 6 GRAND JURY INVESTIGATION TARGET
In seven cases, Chutkan even handed out tougher sentences than what DOJ was seeking. She matched the prosecution's requests in four others and sent all 11 riot defendants who have come before her behind bars, the outlet notes.
In four cases in which DOJ did not seek jail time, Chutkan gave prison sentences ranging from 14 days to 45 days.
In a case against Robert Scott Palmer who sprayed the contents of a fire extinguisher at police officers the day of the riot and threw the empty canister at them, Chutkan sentenced him to more than five years in prison. 
"Every day we are hearing about reports of antidemocratic factions, people plotting potential violence in 2024. It has to be made clear that trying to stop the peaceful transition of power, assaulting law enforcement, is going to be met with certain punishment," CNN reports Chutkan to have said. "Not staying at home, not watching Netflix, not doing what you were doing before you got arrested."
Trump has been ordered to appear in federal court in Washington D.C. for his arraignment on Thursday, Aug. 3, at 4:00 p.m. 
This is the second federal indictment the former president faces out of Smith's investigation. Trump has already pleaded not guilty to 37 counts related to his alleged improper retention of classified records from his presidency.
Those charges include willful retention of national defense information, conspiracy to obstruct justice and false statements. Trump was charged with an additional three counts as part of a superseding indictment out of that probe last week.
This is the second time in U.S. history that a former president has faced federal criminal charges.
TRUMP PLEADS NOT GUILTY TO 37 FEDERAL FELONY CHARGES IN CLASSIFIED RECORDS CASE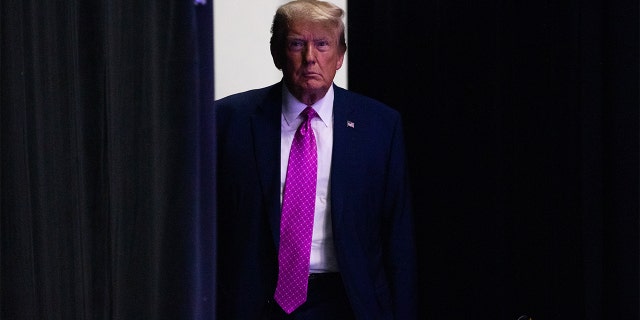 "The Defendant, Donald J. Trump, was the forty-fifth President of the United States and a candidate for re-election in 2020. The Defendant lost the 2020 presidential election," Smith's indictment states. "Despite having lost, the Defendant was determined to remain in power."
Smith alleged that "for more than two months following election day on November 3, 2020," Trump "spread lies that there had been outcome-determinative fraud in the election and that he had actually won." It lists various claims Trump's team made during post-election state challenges in Arizona, Georgia, Michigan, Pennsylvania and Wisconsin.
"These claims were false, and the Defendant knew that they were false," Smith alleged. "But the Defendant repeated and widely disseminated them anyway — to make his knowingly false claims appear legitimate, create an intense national atmosphere of mistrust and anger, and erode public faith in the administration of the election."
READ IT: FULL INDICTMENT AGAINST DONALD TRUMP
Smith alleged that Trump, between Nov. 14, 2020 and Jan. 20, 2021, "did knowingly combine conspire, confederate, and agree with co-conspirators, known and unknown to the Grand Jury, to defraud the United States by using dishonesty, fraud and deceit to impair, obstruct and defeat the lawful federal government function by which the results of the presidential election are collected, counted, and certified by the federal government."
There are also six unnamed co-conspirators in the indictment.
DURHAM FINDS DOJ, FBI 'FAILED TO UPHOLD' MISSION OF 'STRICT FIDELITY TO THE LAW' IN TRUMP-RUSSIA PROBE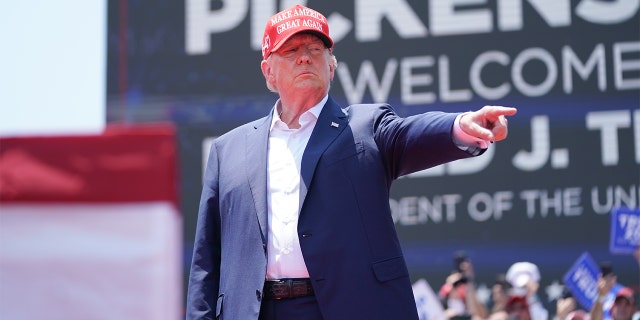 Trump currently sits as the GOP frontrunner in the 2024 presidential election. A Trump campaign spokesperson said Tuesday, "President Trump has always followed the law and the Constitution, with advice from many highly accomplished attorneys."
CLICK HERE TO GET THE FOX NEWS APP
"These un-American witch hunts will fail and President Trump will be re-elected to the White House so he can save our Country from the abuse, incompetence, and corruption that is running through the veins of our Country at levels never seen before," The spokesperson said. 
Fox News Digital's Brooke Singman contributed to this report.