The Missouri Democratic Party deleted a tweet calling for a house adorned with Trump campaign merchandise to "burn" down.
The state's Democratic Party responded to a Monday tweet by Democrat political influencer Jon Cooper asking Twitter users what they would do if the house covered with Trump campaign flags were their "next-door neighbor."
"The roof, the roof, the roof is on [fire] we don't need no water, let the 'insert your word,' burn!" the Missouri Democrats tweeted, referencing Rock Master Scott and the Dynamic Three's hit "The Roof is On Fire."
CORI BUSH'S CAMPAIGN CONTINUES TO SHELL OUT THOUSANDS OF DOLLARS TO HER HUSBAND FOR PRIVATE SECURITY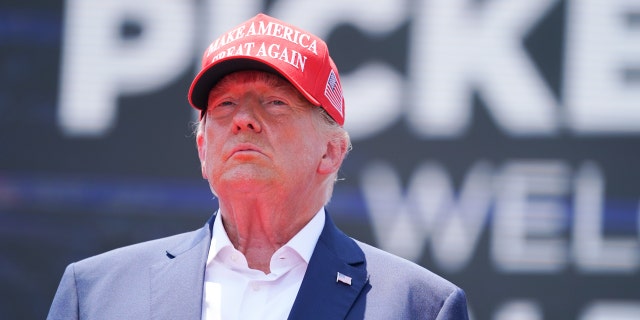 "#VoteBlue2024," they added.
The tweet was later deleted by the Missouri Democrats, but not before screenshots were taken.
"Here's the Missouri Democrat Party advocating for a Trump supporter's home to burn down. Sick," Missouri GOP Sen. Josh Hawley wrote.
"There's no place for this kind of disgusting, violent rhetoric in Missouri," he added.
"No big deal, just the official account of the Missouri Democrat Party openly calling to burn down the homes of Trump supporters," Donald Trump Jr. tweeted.
"The official account of the Missouri Democratic Party expressing excitement about the possibility of a Trump supporter's house burning down," Twitter account Libs of TikTok wrote.
"Here is the official account of the Missouri Democratic Party expressing how excited they are about the possibility of a TRUMP supporter's house burning down," author Arch Kennedy tweeted.
"So much for the 'Party of Love and Tolerance,'" he added with an eye-roll emoji.
The Missouri Democratic Party did not immediately respond to Fox News Digital's request for comment.
The deleted tweet comes as a prominent Missouri Democratic lawmaker shells out thousands of dollars in private security costs, despite repeatedly calling for defunding the police.
CORI BUSH'S CAMPAIGN FLOUTS FINANCIAL FILING DEADLINE
Rep. Cori Bush's campaign has funneled tens of thousands of dollars to her new husband, Courtney Merritts, for private security and other expenses during the first half of 2023, filings reviewed by Fox News Digital show.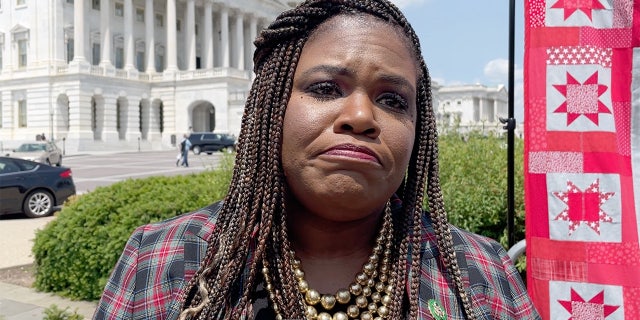 The Missouri Democrat's campaign, which blew past the second quarter filing deadline and could face potential fines, finally submitted her committee report a week late last month. The new filing shows Merritts pocketed $17,500 for security services and "wage expenses" between April and June. 
CLICK HERE TO GET THE FOX NEWS APP
Bush has said she requires protection due to previous attempts on her life. Since 2019, she's dropped over a half million dollars into such expenses, which mainly has gone to PEACE Security.
Fox News Digital's Joe Schoffstall contributed reporting.