Florida Republican Gov. Ron DeSantis invited Vice President Kamala Harris to his state to discuss its new educational curriculum after the vice president claimed students will be taught slaves in the U.S. benefited from slavery.
In a letter sent Monday, DeSantis, who is seeking his party's nomination in the 2024 presidential election, touted Florida as the "number one state in the nation for education" and argued he was making record investments in students, teachers and schools.
"We are committed to teaching truth, not partisan narratives," DeSantis wrote, promoting the school choice program. "We have rooted out hateful Marxist theories like 'Critical Race Theory' from our classrooms. We have eliminated 'Diversity, Equity and Inclusion' initiatives in school administration and hiring practices. We have, instead, focused on the basics of reading, writing, arithmetic, science, civics and history."
A component of the new instruction on African American history — which discusses "how slaves developed skills which, in some instances, could be applied for their personal benefit" — has been a point of contention among its critics. 
DESANTIS LETS LOOSE ON FLORIDA 'OBSESSED' KAMALA HARRIS SPEECH RIPPING STATE'S BLACK HISTORY STANDARD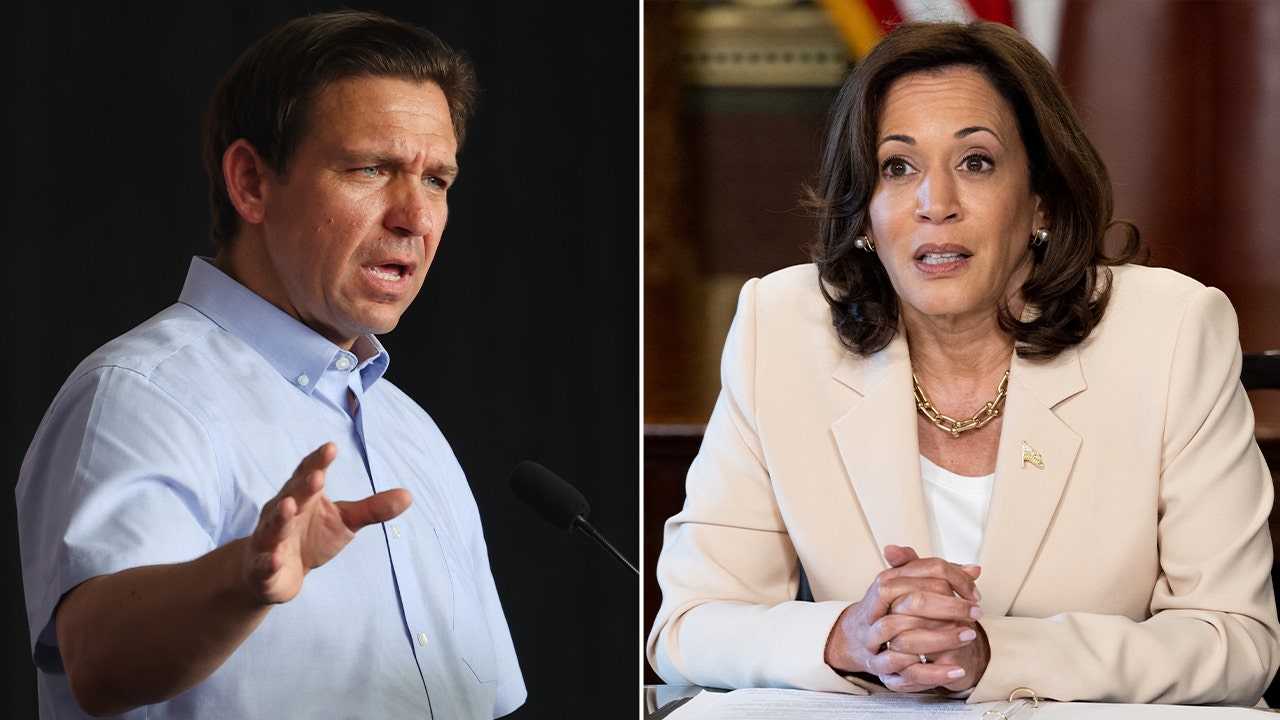 The new education standards were approved by the Florida Department of Education in July. 
DeSantis said politicians in Washington, D.C., have chosen to "malign our state and its residents." He said that over the past several weeks, the Biden administration has repeatedly "disparaged" the state of Florida and misinformed Americans about its education system.
"Our state pushed forward nation-leading standalone African American History standards — one of the only states in the nation to require this level of learning about such an important subject," the governor wrote. "One would think the White House would applaud such boldness in teaching the unique and important story of African American History. But you have instead attempted to score cheap political points and label Florida parents 'extremists.' It's past time to set the record straight."
The letter comes after Harris said during a speech in Jacksonville, Florida, on July 21 that middle school students will be taught that "enslaved people benefited from slavery" when discussing the new curriculum.
Harris later doubled down in an interview with ABC News.
"I don't think that this is subject to any ideological debate to say that people who were enslaved did not benefit from slavery, period, and I'll say this also because it almost seems ridiculous to have to say what I just said, that enslaved people do not benefit from slavery," she said in the interview. "There are so-called leaders, extremists, who are attempting to require in our nation an unnecessary debate with the intention, I believe, to try and divide us as Americans. Stop. Stop."
DeSantis' letter offered to meet with the vice president in Florida to discuss the new education standards amid her criticisms.
'STOP': KAMALA HARRIS CONTINUES ATTACKING FLORIDA BLACK HISTORY CURRICULUM, DOESN'T WANT 'UNNECESSARY DEBATE'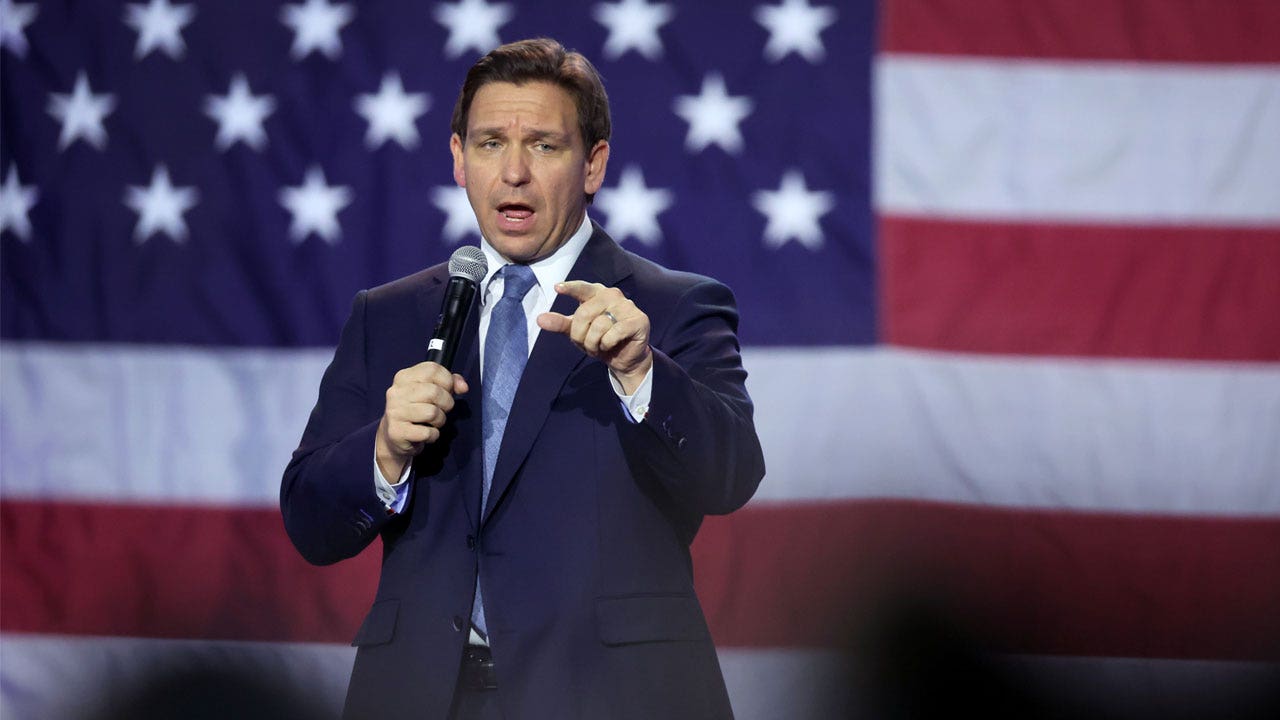 "In Florida we are unafraid to have an open and honest dialogue about the issues," DeSantis wrote. "And you clearly have no trouble ducking down to Florida on short notice. So given your grave concern (which, I must assume, is sincere) about what you think our standards say, I am officially inviting you back down to Florida to discuss our African American History standards."
The governor said he is available to meet as early as Wednesday but noted that he can be flexible in case Harris was busy that day taking a trip to visit the U.S.-Mexico border, a knock on the vice president as the border czar given the influx of migrants entering the U.S. illegally through the Southern Border.
"What an example we could set for the nation — a serious conversation on the substance of an important issue! I hope you're feeling up to it," the governor wrote.
DeSantis initially dismissed criticism of the education standards by saying he was not responsible. During a campaign event in Utah on July 21, the governor defended the curriculum but also said, "I didn't do it. I wasn't involved in it."
Florida's education standards have faced bipartisan criticism from some black Republicans over the line about slaves developing skills that may be used for personal benefit. Among the GOP critics are Reps. Byron Donalds, R-Fla., and John James, R-Mich., as well as South Carolina Sen. and presidential candidate Tim Scott.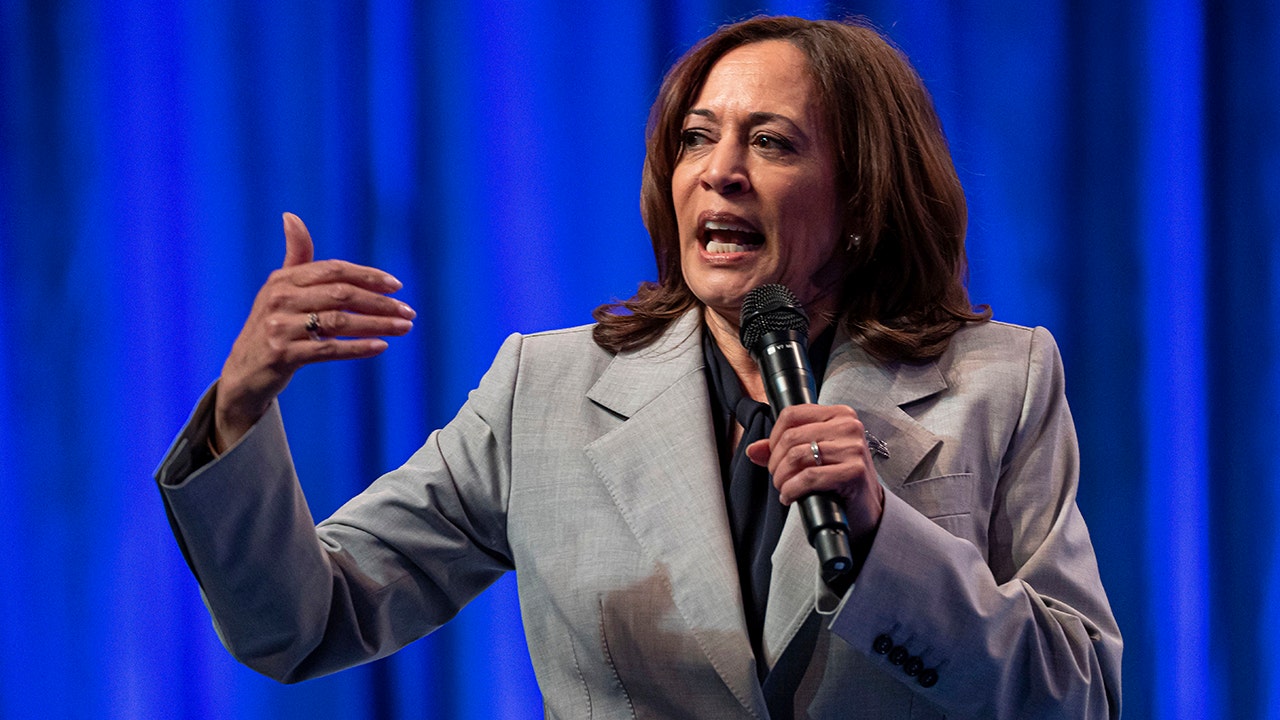 CLICK HERE TO GET THE FOX NEWS APP
Donalds approved of the overall curriculum on African American history, but urged Florida's Department of Education to correct the controversial line.
"The new African-American standards in FL are good, robust, & accurate," Donalds said on social media on Wednesday. "That being said, the attempt to feature the personal benefits of slavery is wrong & needs to be adjusted. That obviously wasn't the goal & I have faith that FLDOE will correct this."
The governor later attacked Donalds for his criticism of the controversial line of the education standards by saying the congressman was taking the side of the vice president.
"You got to choose: Are you going to side with Kamala Harris and liberal media outlets or are you doing to side with the state of Florida?" DeSantis said Thursday during a campaign stop in Iowa.