Hunter Biden was spotted in the early hours Friday morning as he arrived at a California airport less than two days after he contradicted his father's claims about nobody in the Biden family receiving "money from China."
The first son made his first appearance in a Delaware federal court on Wednesday, pleading not guilty after Judge Maryellen Noreika rejected a proposed plea deal that was criticized by Republicans as too lenient. Less than 48 hours later he would be spotted shortly before 1 a.m. PT at the Los Angeles' Van Nuys Airport after getting off a private jet, according to photos obtained by Fox News Digital.
One photo shows Hunter talking to a man with a New York Yankees baseball cap before later embracing him for a hug.
DEVON ARCHER, THE MAN WHO WILL TESTIFY TO CONGRESS ABOUT HIS BUSINESS DEALINGS WITH HUNTER BIDEN: WHO IS HE?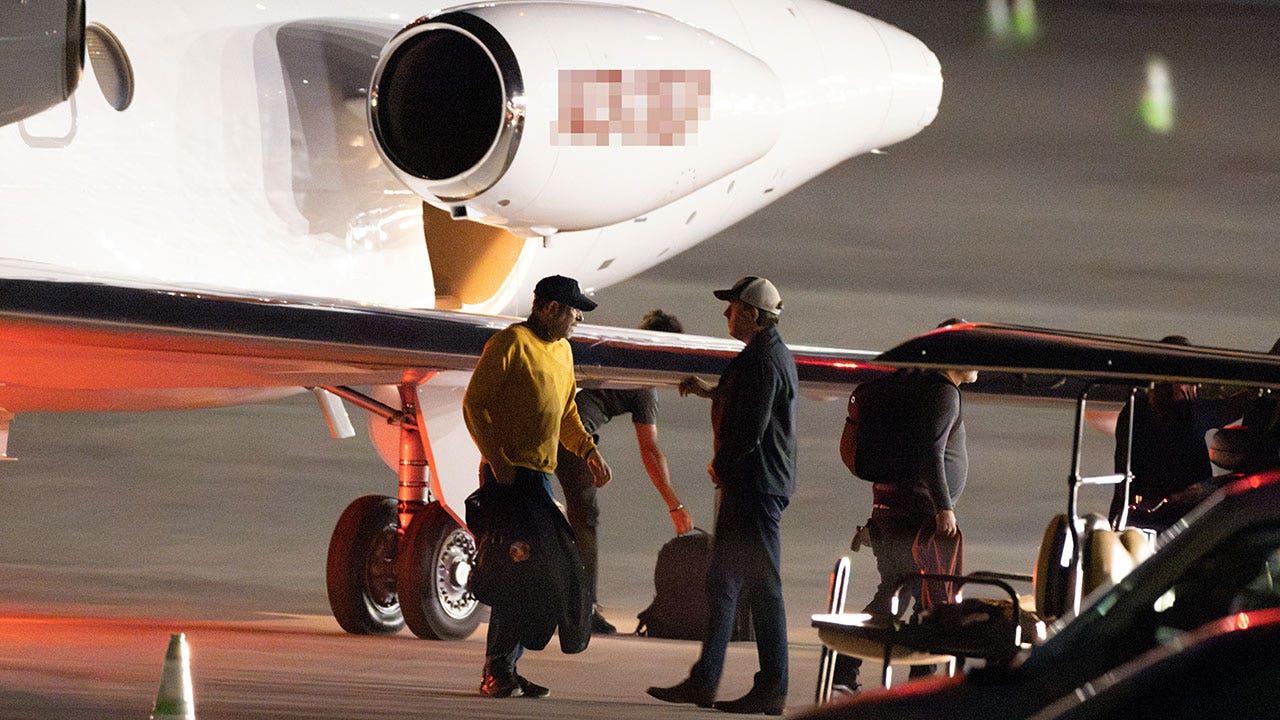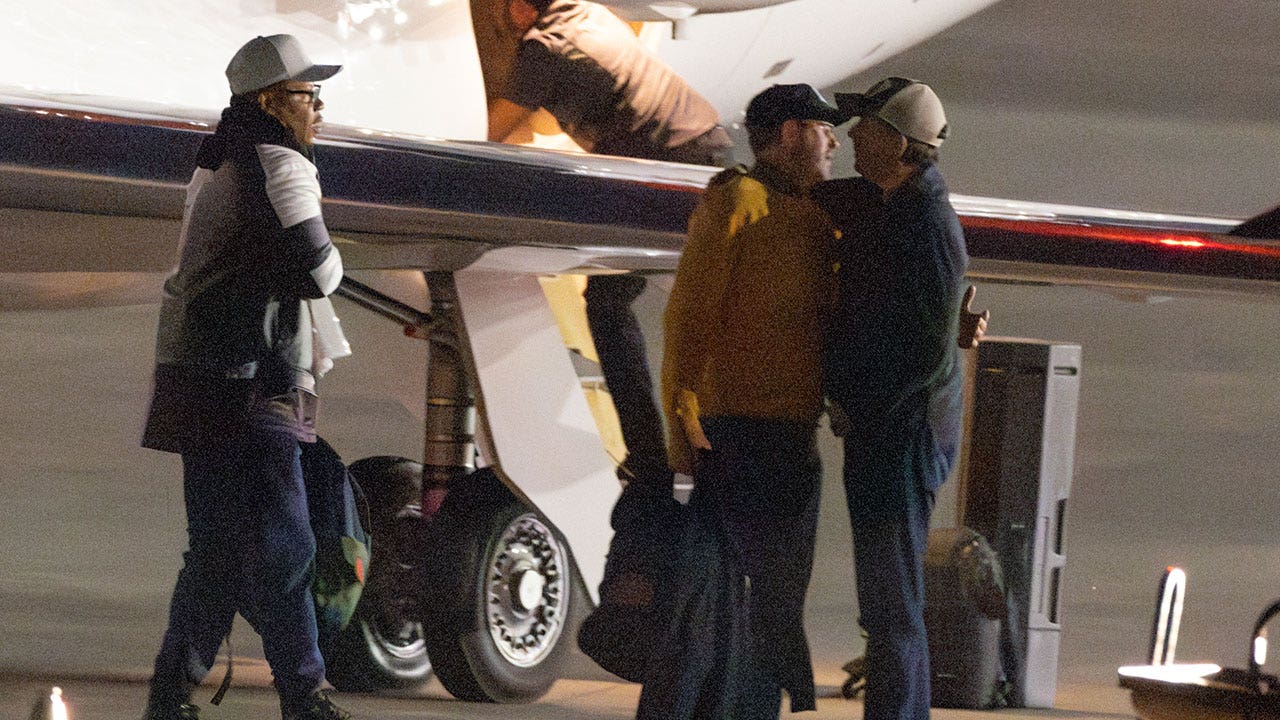 Other photos, which were first reported by the New York Post, show a man who got off the private jet while carrying a camera with him. It is unclear if he was filming interactions between Hunter and the other passengers. Hunter was also spotted hugging at least one other passenger before his two-SUV motorcade left the airport.
HUNTER BIDEN CONTRADICTS DAD'S CLAIM NOBODY IN FAMILY 'MADE MONEY FROM CHINA'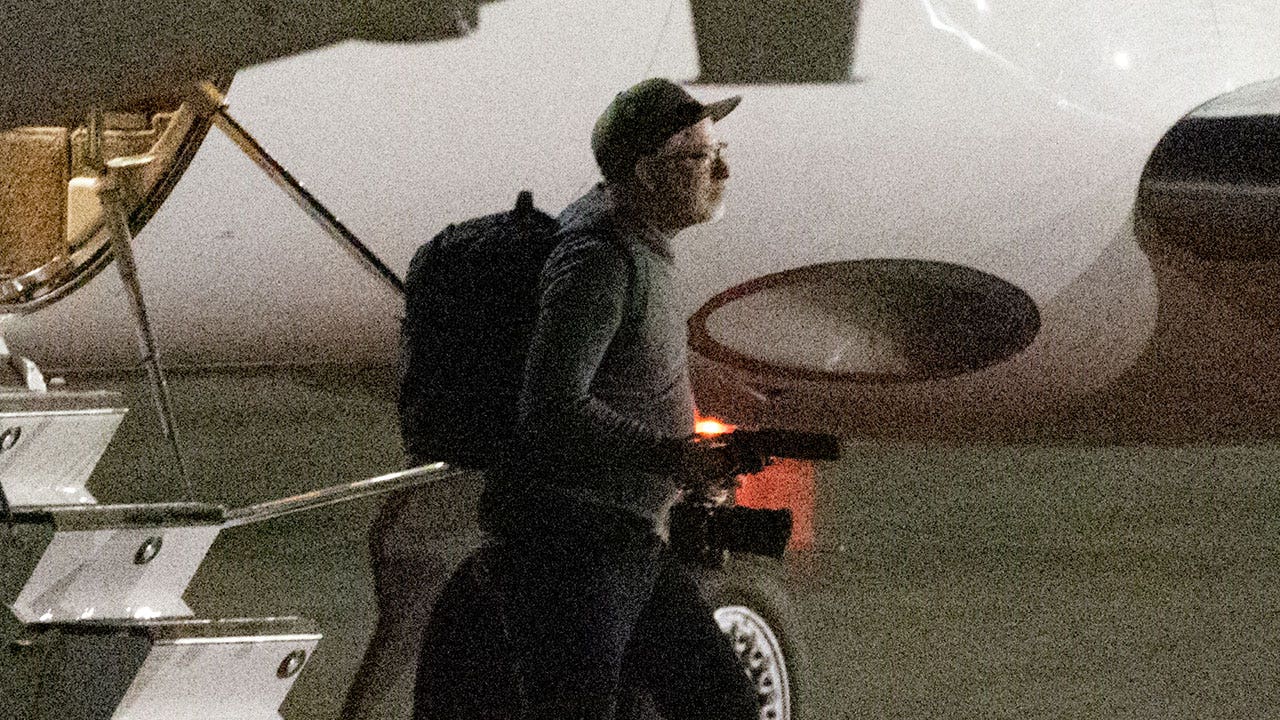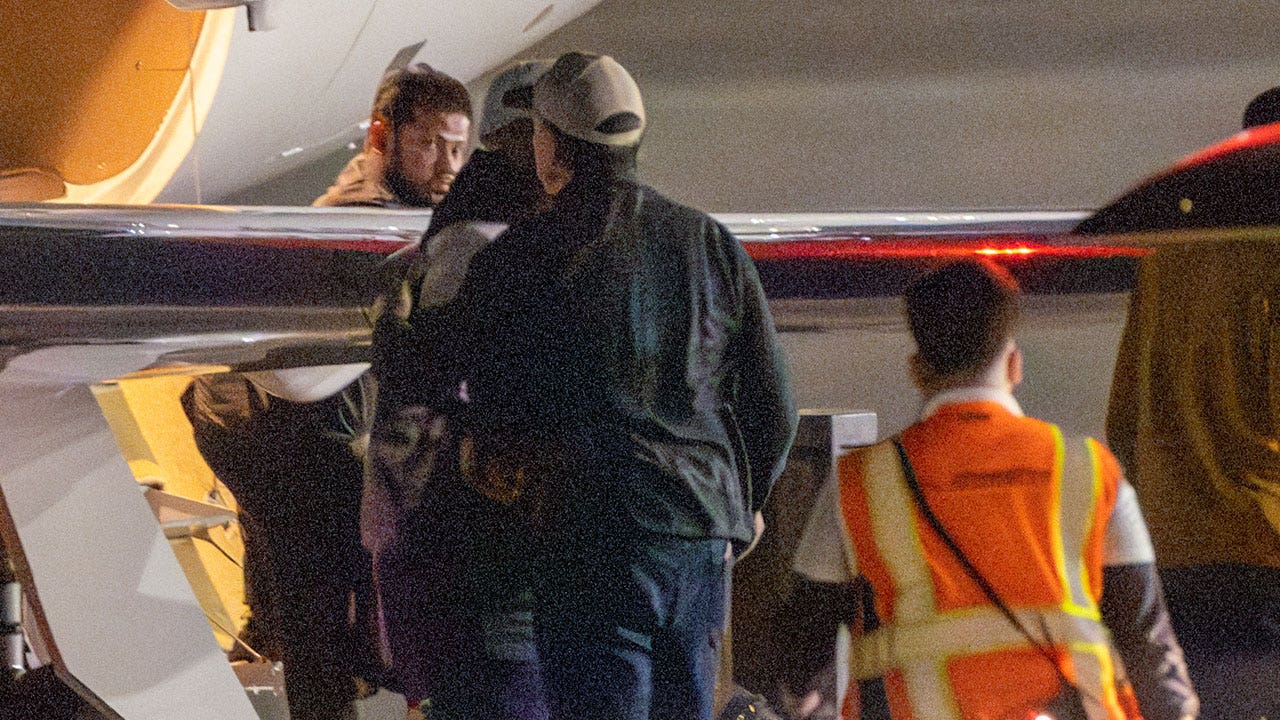 Hunter's arrival in Los Angeles came after prosecutors said in their proposed plea agreement with him that he received $664,000 from a "Chinese infrastructure investment company," according to the official court transcript.
Hunter then confirmed to the judge that he earned $664,000 from a company he formed in 2017 with the chairman of the CCP-backed CEFC.
"I started a company [in 2017] called Hudson West, Your Honor, and my partner was associated with a Chinese energy company called CEFC," Hunter said.
"Who was your partner?" the court asked.
"I don't know how to spell his name, Yi Jianming is the chairman of that company," Hunter responded.
"$664,000 from a Chinese infrastructure investment company – is that one of the companies we've already talked about?" the judge continued.
"I believe so, yes, Your Honor," he said before adding, "I believe CEFC."
DEMOCRAT CONGRESSMAN ACKNOWLEDGES IT'S 'CLEAR' HUNTER BIDEN BROKE LAW: 'SHOULD BE HELD ACCOUNTABLE'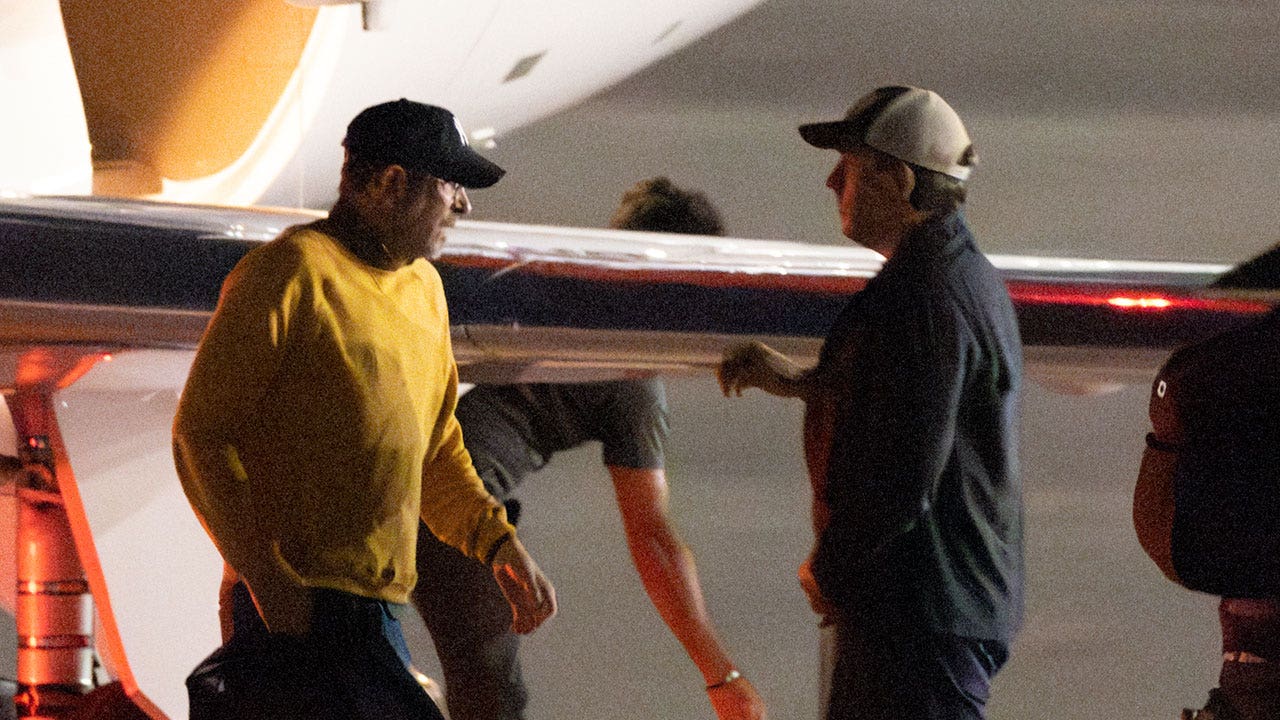 Hunter's confirmation in the courtroom that he made more than a half-million dollars from a Chinese company directly contradicted President Biden's previous denials that his family made money in China.
"My son has not made money in terms of this thing about, what are you talking about, China," then-candidate Biden told then-President Trump during an October 2020 debate.
"The only guy who made money from China is this guy," Biden said at the time, referring to Trump. "He's the only one. Nobody else has made money from China."
Biden denied the allegations again this year after the House Oversight Committee said that subpoenaed financial records revealed members of the Biden family received more than $1 million in payments from accounts related to Hunter's business associate Rob Walker and their Chinese business ventures in 2017.
"That's not true," the president said March 17.
JUDGE ORDERS HUNTER BIDEN TO LOOK FOR JOB, LAY OFF DRUGS AS CONDITIONS FOR STAYING OUT OF JAIL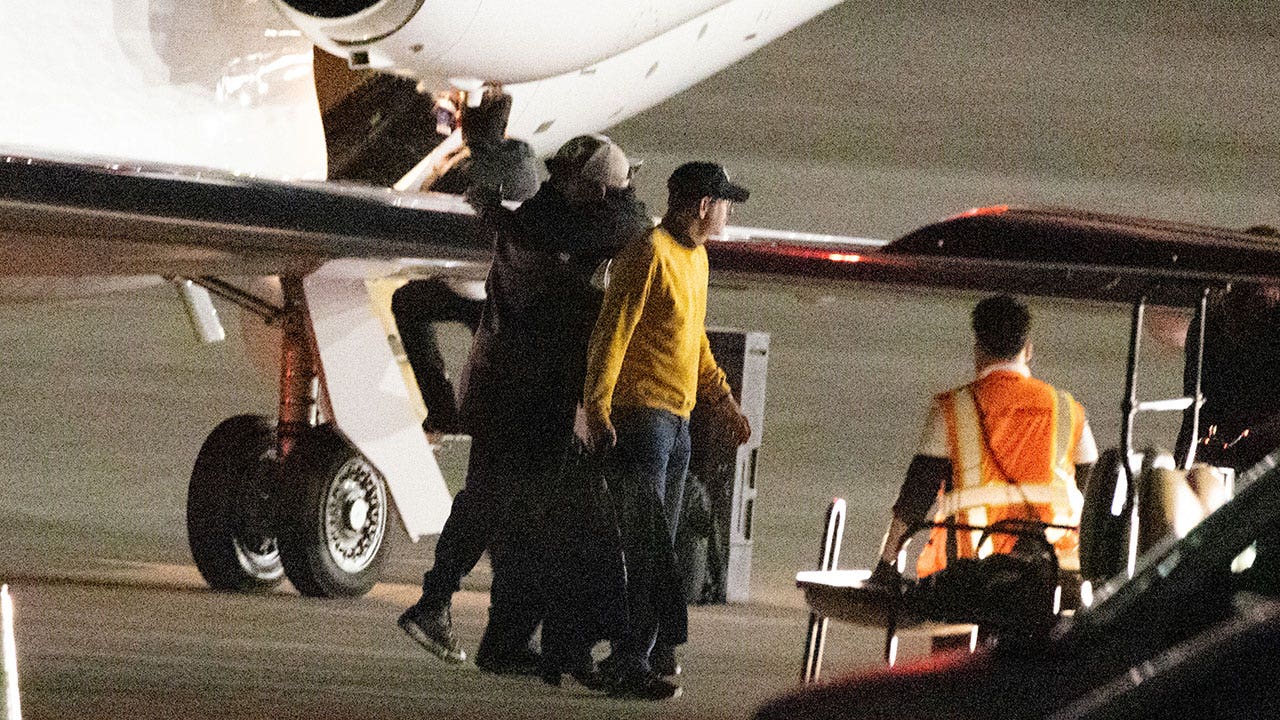 Hunter was expected to plead guilty to two misdemeanor tax counts of willful failure to pay federal income tax as part of the deal to avoid jail time on a felony gun charge. However, the court hearing got contentious when Noreika pressed federal prosecutors on the investigation and questioned whether there was the possibility for future charges, and she asked prosecutors if Hunter Biden was currently under active investigation. Prosecutors said he was but would not answer specifically why the president's son was under investigation.
CLICK HERE TO GET THE FOX NEWS APP
Federal prosecutor Leo Wise, however, confirmed to Noreika that the DOJ is still investigating Hunter Biden over a potential Foreign Agents Registration Act (FARA) violation. According to the DOJ, a willful violation of FARA could result in up to five years imprisonment and $250,000 fine or both. Hunter would end up pleading not guilty after Noreika could not accept the plea deal. 
According to the judge, Hunter must "actively seek employment," abstain from drugs or alcohol, submit to random drug testing and not possess a firearm as conditions for staying out of jail.
Fox News' Brooke Singman, Joe Schoffstall, Jessica Chasmar and Bradford Betz contributed reporting.