RYE, N.H. – A more aggressive Gov. Ron DeSantis appears to be stepping up his criticism of 2024 rival Donald Trump for what he charges was the former president's failure to deliver on campaign promises during his four years in the White House.
But DeSantis, who's seen Trump's double-digit lead over him expand in the two months since the conservative governor from Florida launched his GOP presidential nomination campaign, says he won't match Trump insult for insult by taking part in "name-calling" on the campaign trail.
"I don't like the name-calling. I don't do it. I don't think it's effective, and I think it turns off a lot of voters," DeSantis said in a one-on-one interview with Fox News Digital on Sunday in New Hampshire, the state that holds the first primary and second overall contest in the Republican presidential nominating calendar.
DeSantis is halfway through a jam-packed four-day swing through New Hampshire, which directly followed three busy days on the campaign trail in Iowa, whose caucuses lead of the GOP schedule. 
FIRST ON FOX: DESANTIS TO UNVIEL 'DECLARATION OF ECONOMIC INDEPENDENCE'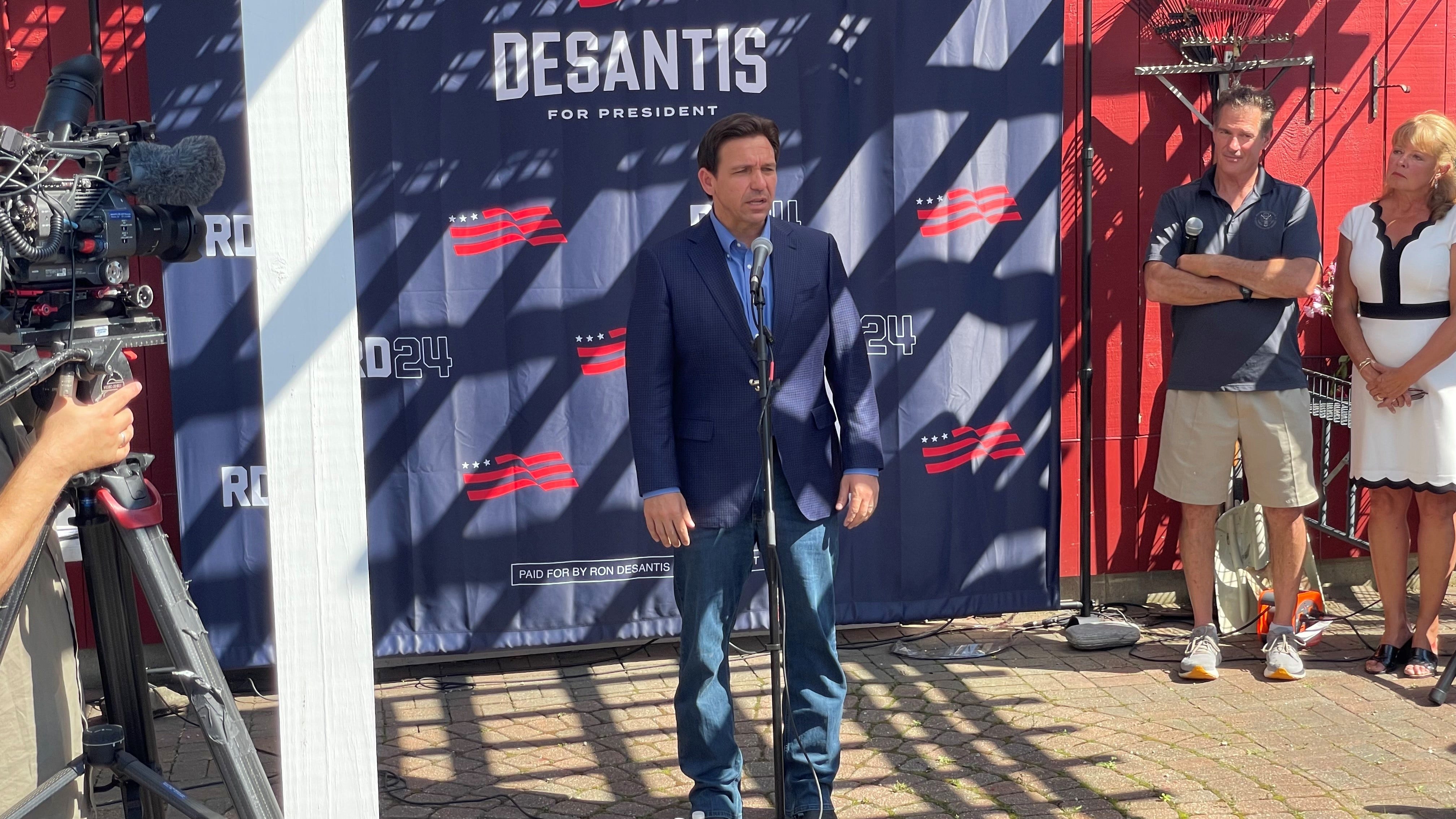 DeSantis is aiming to rebound and change the narrative in the wake of staffing layoffs by his campaign last week in a move by top officials to "streamline" the governor's 2024 White House bid.
In his Fox News interview, in a gaggle with reporters, and taking questions from the crowd as he headlined the latest edition of former Republican Sen. Scott Brown's No BS Backyard BBQ series with the GOP presidential contenders, DeSantis charged that Trump didn't get "the job done."
DESANTIS CAMPAIGN CUTS STAFF AS PART OF EFFORT TO 'STREAMLINE' WHITE HOUSE BID
"We will make sure of course that the differences between the two of us are aired out in terms of being willing to follow through on the promises and actually get the job done, which I've done in Florida across the board," DeSantis emphasized.
And he argued that Trump "has made promises – draining the swamp. Having Mexico build the border wall. Locking Hillary [Clinton] up and eliminating the debt. He did not follow through on those promises. That's just the reality."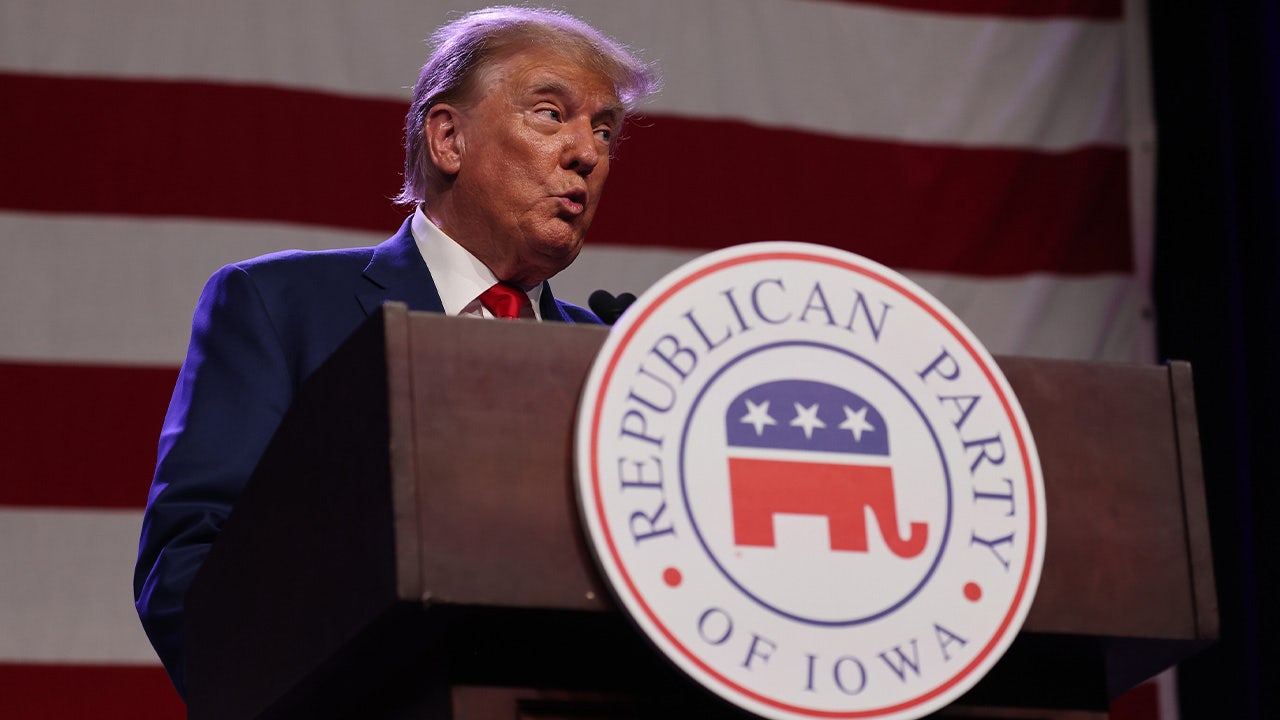 Trump campaign spokesman Steven Cheung, responding, charged in a statement to Fox News that "Ron DeSantis is nothing more than an off-brand, bootleg version of America First. No mater how much time he spends cosplaying as President Trump, he will never be him or achieve a hundredth of what was achieved during the Trump Administration. Ron DeSantis should pack his knapsack and hitchhike his way back home to focus on the serious issues facing the great state of Florida."
The DeSantis campaign on Sunday morning spotlighted a new report that indicated that a Trump political committee had spent more than $40 million on legal fees, as the former president faces multiple indictments.
DeSantis' communications director Andrew Romeo argued that Trump's spent tens of millions of dollars "falsely attacking Ron DeSantis and paying his own legal fees, not a cent on defeating Joe Biden."
CHECK OUT THE LATEST FOX NEWS POLL IN THE LEAD OFF STATE OF IOWA
Asked for his reaction to the report on Trump's legal fees, DeSantis told Fox News "I think people can make their own judgments about that."
But he quickly spotlighted that "we also pointed out that his other big expenditure since going back to last year was spending almost $25 million to attack me. And he was attacking me even before I was a candidate for president. I was down in Tallahassee doing all this great stuff for the people of Florida."
DeSantis emphasized "I just think we should be focusing our resources on beating the Democrats and on beating Joe Biden and that goes with all of this stuff."
The governor reiterated that he thinks Trump's "name-calling and stuff – I think is juvenile. It's not something I'm going to be involved in. I'm a guy about substance."
"I'm a guy about getting the job done. So we've been very clear when people have asked about substantive attacks that he's launched on policy, where we may disagree," DeSantis said. 
And pointing to Trump's growing legal controversies, DeSantis highlighted that "you're not going to be able to bring the administrative state to heal, to slay the deep state, to do all this, if you have distractions. If you're not focused. You've got to go in there, guns blazing, spitting nails. But man, you've going to be focused on the task at hand and I will do that we will get the job done."
DeSantis argued that the attacks he's facing from Trump and his other rivals in the large field of GOP presidential candidates shows that he's a threat.
"If you were up by so much, you would not be worried about anybody else," DeSantis said. "So I think the fact that I'm taking the incoming from all of these people, not just him, but a lot of the other candidates, a lot of the media, that shows people know that I'm a threat. They know what was going on in the ground in Iowa the last couple of weeks when we've had these functions. Everybody's seen that."
Trump's the commanding front-runner in the latest GOP presidential nomination polls nationally and in the key early voting states, but DeSantis disagrees with talk the former president has a lock on the Republican primary electorate.
"I don't think he has a strong hold on the majority. I think he's got a stronghold on some," the governor said as he answered a question from a GOP voter. "But I think the vast majority of Republican primary voters are either definitely going to vote for someone else or are willing to if you make the case. And with me, I think I'm the candidate that's more likely to beat Biden. I'm more reliable on policy. "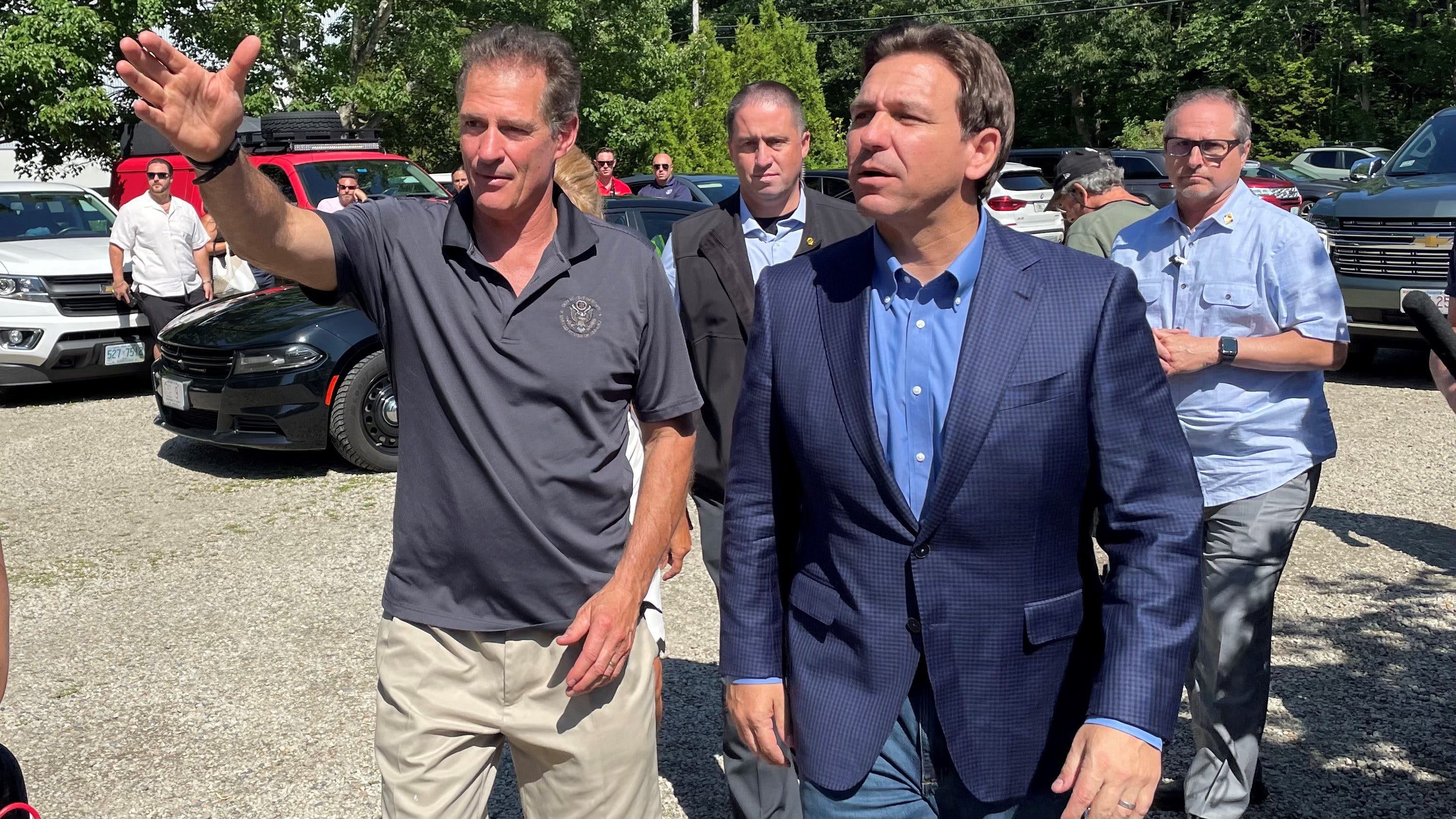 Trump has not committed to taking the stage at next month's first presidential debate, a Fox News hosted showdown on August 23 in Milwaukee, Wisconsin.
CLICK HERE TO GET THE FOX NEWS APP
DeSantis told Fox News that "You've got to earn this nomination. People should show up. They should make the case. They should answer the questions, and then they should show Republican votes why they should be the nominee. And that's what I'll be doing."
Asked if Trump's participation or lack of participation in the debate will affect his gameplan, DeSantis said "we will be prepared for all eventualities. I mean clearly if here's there it will add a different dynamic than if he's not. But we'll be ready either way. We're looking forward to doing it. I think it's a good part of the process."