President Biden has acknowledged his seventh grandchild on camera for the first time after repeatedly shunning her existence. 
Biden long refused to recognize his 4-year-old granddaughter, Navy Joan Roberts, who Hunter had with ex-stripper Lunden Roberts. The president finally accepted her late last week. Biden, however, had not spoken about her on camera until now. 
"I have seven grandkids; five of them are old enough to talk on the phone," Biden said during a Jay Shatty Podcast episode posted Monday. "Every day, I either text them or call them."
"I think being there is important and makes such a difference," he later said. "I think knowing that someone is going to be there for you just to listen, just to hold you, just to hug you."
"Half of it is just showing up," he added.
HUNTER BIDEN REMAINS 'GOOD STANDING' MEMBER OF DC BAR DESPITE FACING CRIMINAL CHARGES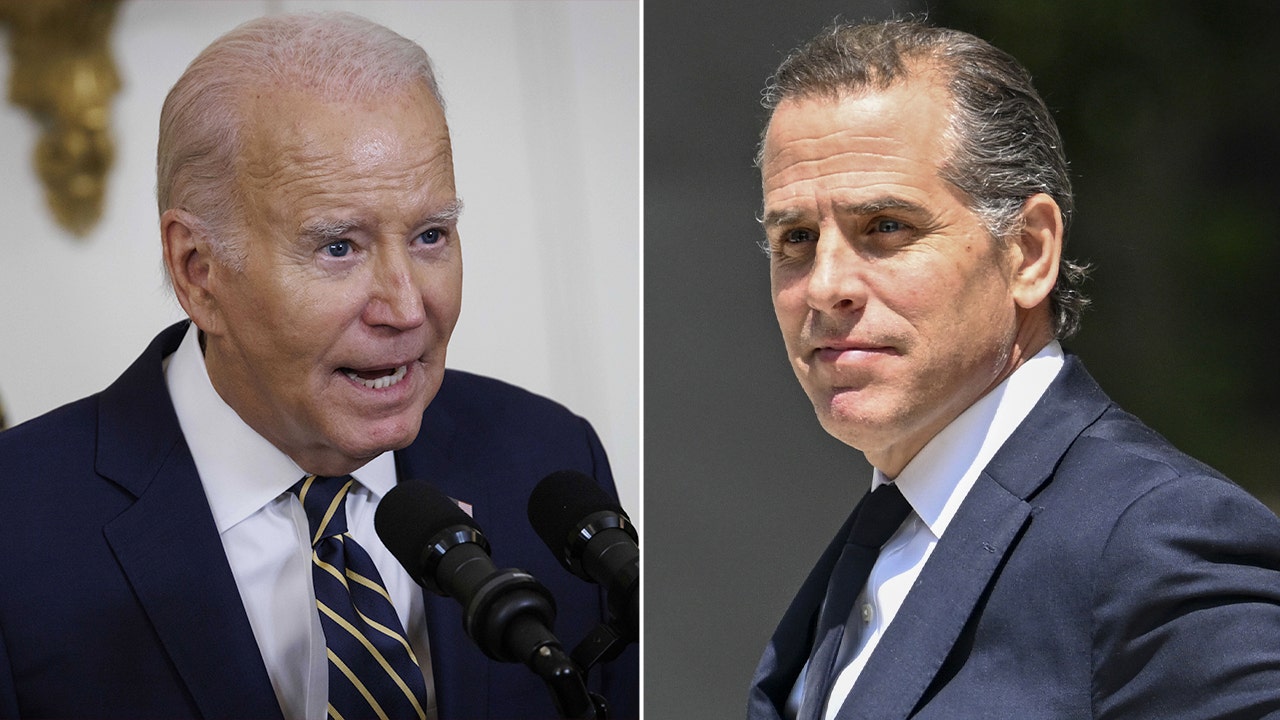 Biden had frequently acted as if the child did not exist until speaking about her to People magazine last Friday. 
"Our son Hunter and Navy's mother, Lunden, are working together to foster a relationship that is in the best interests of their daughter, preserving her privacy as much as possible going forward," Biden said in a statement to Fox News Digital.
"This is not a political issue, it's a family matter," he added. "Jill and I only want what is best for all of our grandchildren, including Navy."
The declaration followed numerous instances of him ignoring her and negative press, which included a scathing op-ed from New York Times columnist Maureen Dowd titled, "It's Seven Grandkids, Mr. President," and a report that said Biden aides were instructed to only acknowledge six grandkids.
December 2022 marked the second Christmas season in a row that the White House left Hunter's out-of-wedlock daughter out of a Christmas stocking display.
And before that, in 2020, Biden said he and his wife, Jill Biden, had five grandchildren, forgetting about a newborn Hunter had just had with his wife, Melissa Cohen. The stumble later forced a correction from the first lady, who said they have six grandchildren, leaving out Navy Joan.
PRO-BIDEN PAC DISBURSED THOUSANDS TO FAMILY FRIEND WHO DISCUSSED BUSINESS OPPORTUNITIES WITH HUNTER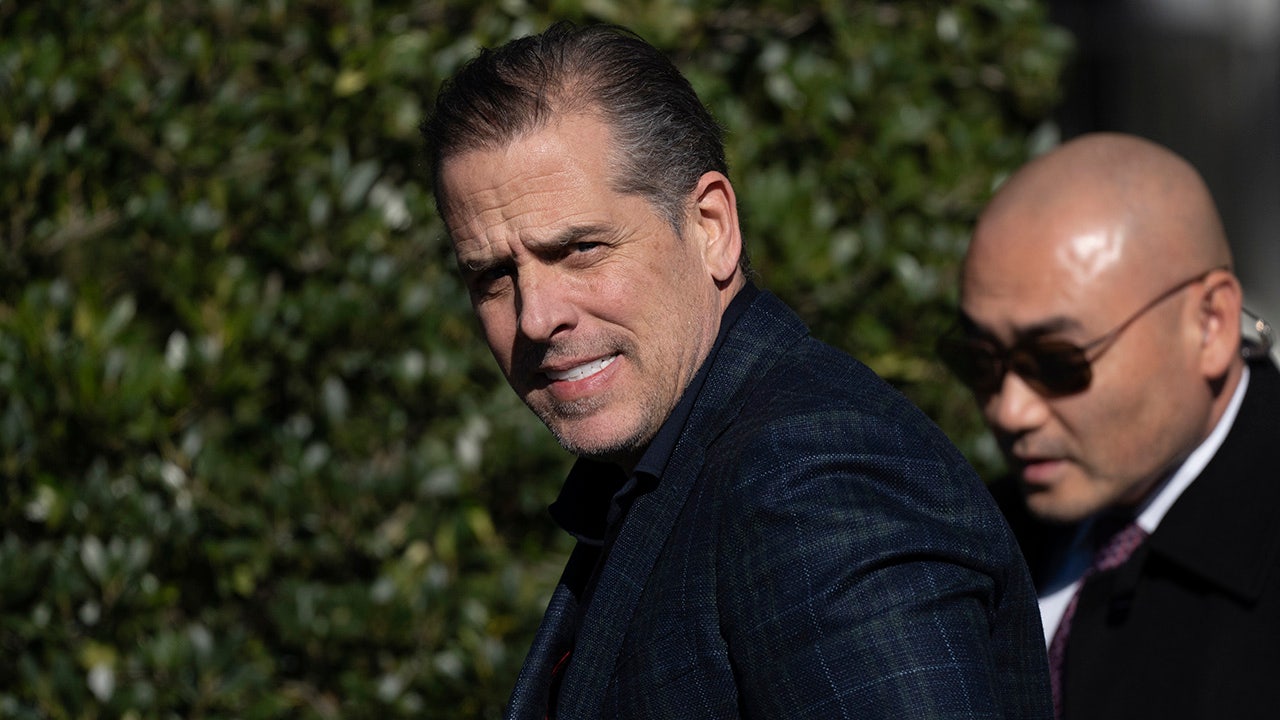 At a White House "take your child to work day" event in April, Biden claimed to have six grandchildren. "I have six grandchildren, and I'm crazy about them. And I speak to them every single day. Not a joke," he said.
Earlier this month, press secretary Karine Jean-Pierre shut down a reporter's question concerning Navy Joan, saying she didn't "have anything to share."
Hunter Biden had long denied being Navy Joan's father, but a 2019 DNA test proved otherwise. He has since fought to lower child support payments.
Navy Joan was born in August 2018, and Roberts filed a paternity suit in May 2019. Both parties agreed to temporary child support following the DNA test results.
Hunter Biden and Roberts reached an agreement to settle their paternity and child-support suit in March 2020, according to the Democrat-Gazette.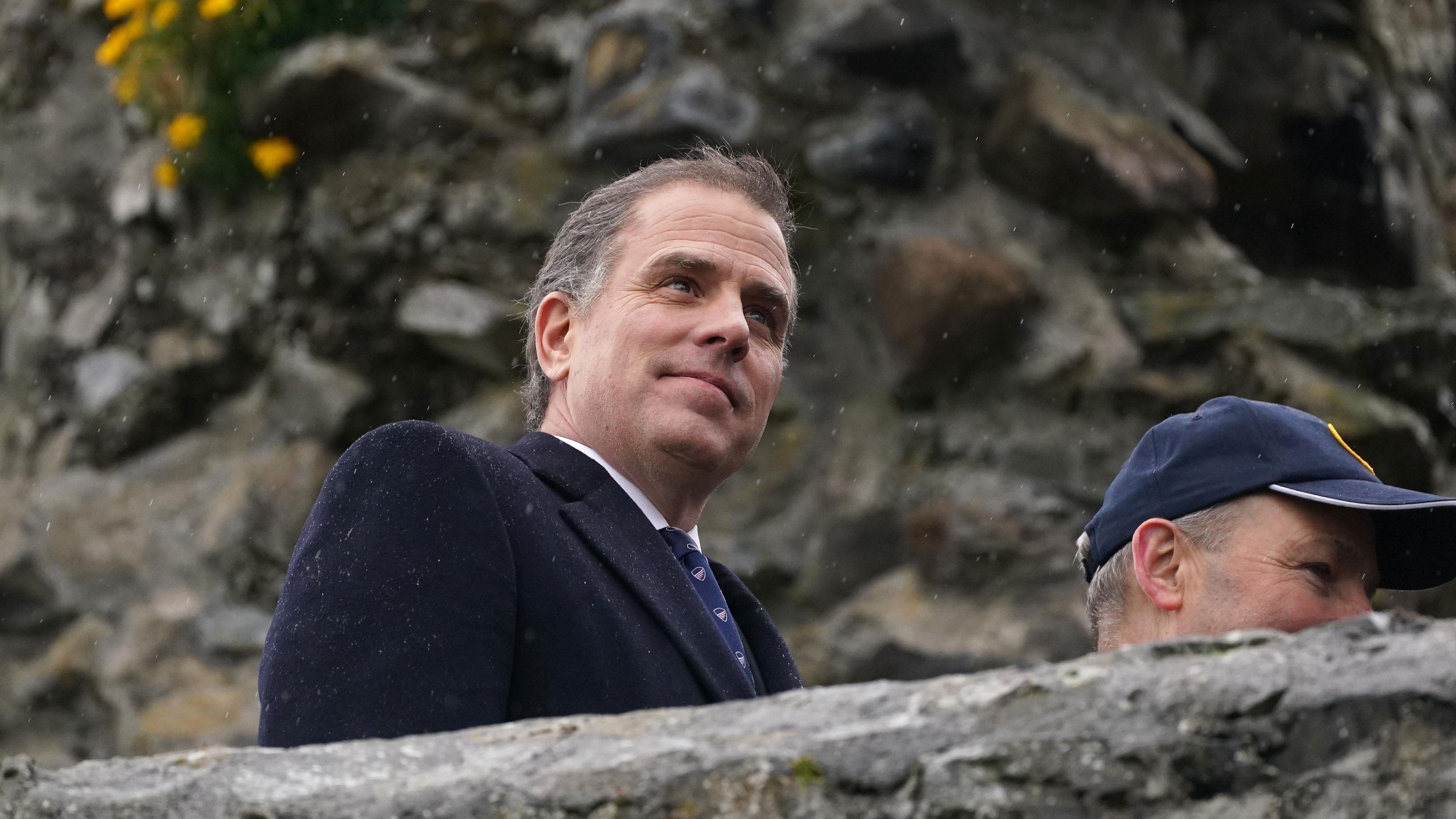 CLICK HERE TO GET THE FOX NEWS APP
The case was reopened after he requested changes to the child support payments. 
In June, Hunter settled his Arkansas child support case with Navy Joan's mother. A court filing showed Hunter agreed to give his daughter some of his paintings, and the child's mother agreed to withdraw her counterclaim to change their child's last name to "Biden."
Fox News Digital's Brandon Gillespie and Aubrie Spady contributed to this report.