Former President Donald Trump on Sunday insisted that security tapes at his Mar-a-Lago club and residence in Florida were not deleted, and in fact were handed over to Special Counsel Jack Smith. 
"Mar-a-Lago security tapes were not deleted," Trump wrote on TRUTH Social. "They were voluntarily handed over to the thugs, headed up by deranged Jack Smith. We did not even go to court to stop them from getting these tapes. I never told anybody to delete them. Prosecutorial fiction & misconduct! Election interference!" 
"Same as the Russia, Russia, Russia HOAX. They knowingly accuse you of a fake crime, a crime that they actually make up, you fight these false charges hard, and they try and get you on 'obstruction.' We are dealing with sick and evil people!" he added in a second post. 
Trump attorney Alina Habba also denied any tapes were deleted during an appearance on "Fox News Sunday."
TRUMP CHARGED WITH ADDITIONAL COUNTS IN SPECIAL COUNSEL'S CLASSIFIED RECORDS PROBE
"What was the obstruction of justice? Because no tapes were deleted. He turned them over, he cooperated as he always does. But they would like the American public to believe in these bogus indictments," Habba told host Shannon Bream.
"When he has his turn in court, and when we get to file our papers, you will see that every single video, every single surveillance tape that was requested was turned over," she added. "If President Trump didn't want something turned over, I assure you, that is something that could have been done. But he never would act like that. He is the most ethical American I know."
Trump, who has remained the GOP 2024 presidential front-runner thus far, had already denied any wrongdoing during an interview with conservative radio host John Fredericks on Friday. 
"These were security tapes. We handed them over to them," Trump said, responding to the three new charges filed Thursday. "I'm not even sure what they're saying."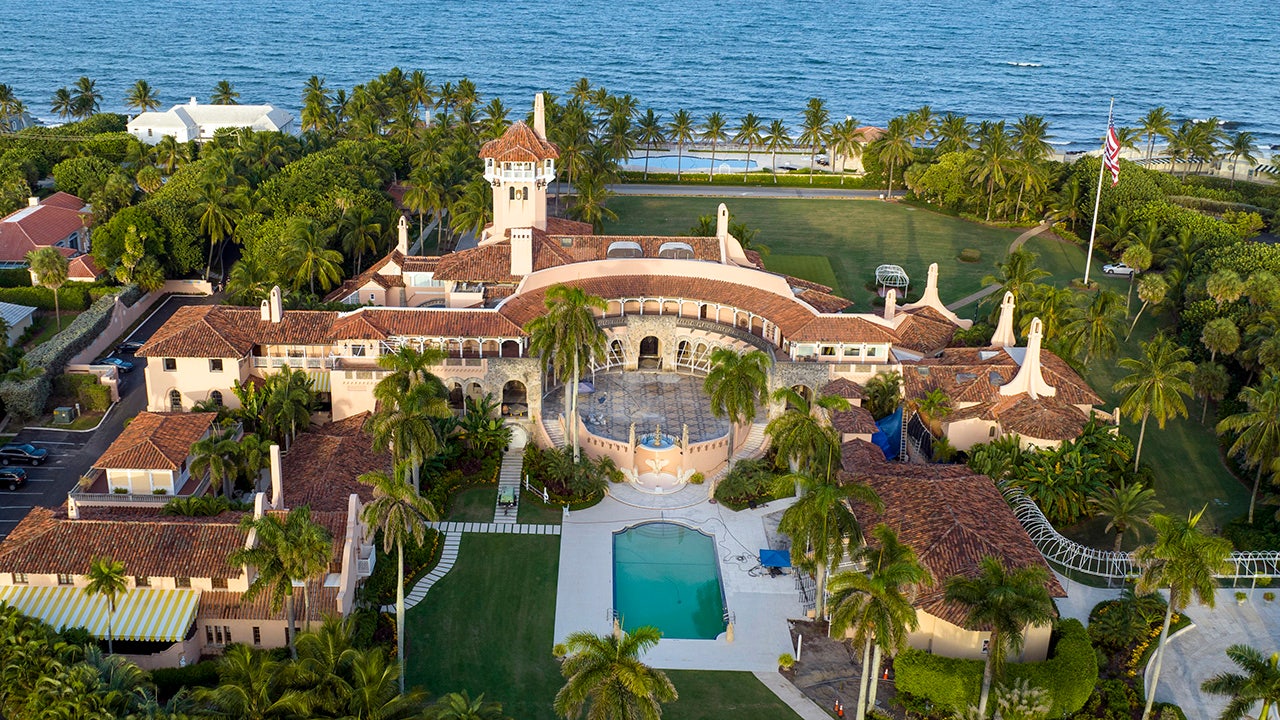 A superseding indictment was made public Thursday, hours after Trump said his attorneys met with DOJ investigators probing his efforts to overturn the 2020 election results. Despite the anticipation, the only charges filed Thursday were in Florida, not Washington.
THIRD PERSON CHARGED IN TRUMP DOCUMENTS CASE BY SPECIAL COUNSEL
Trump is alleged to have asked for the Mar-a-Lago footage to be deleted after FBI and DOJ investigators visited in June 2022 to collect classified documents he took with him after leaving the White House. Prosecutors accuse Trump of scheming with his valet, Walt Nauta, and a Mar-a-Lago property manager, Carlos De Oliveira, to conceal the footage from federal investigators after they issued a subpoena for it. 
The Trump campaign issued a statement claiming the three new charges were "nothing more than a continued desperate and flailing attempt by the Biden Crime Family and their Department of Justice to harass President Trump and those around him."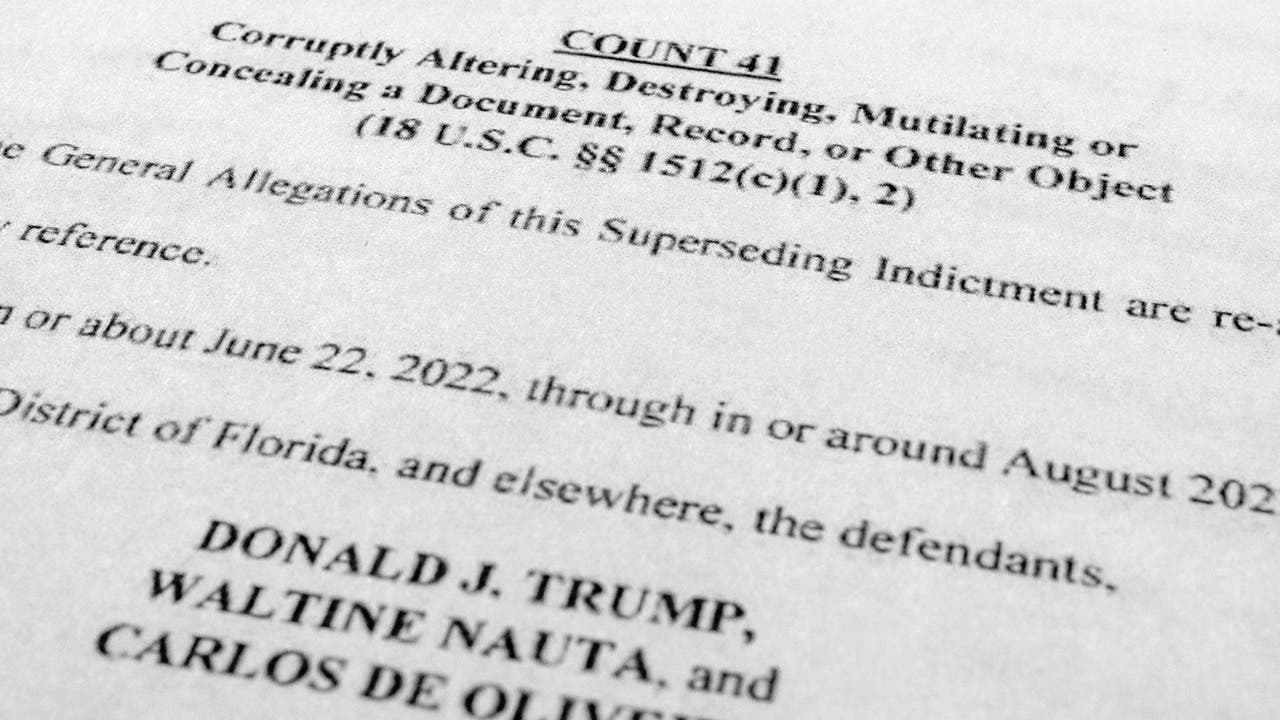 "They went after two fine employees yesterday, fine people," Trump said during Friday's radio interview, according to Reuters. "They're trying to intimidate people so that people go out and make up lies about me. Because I did nothing wrong."
CLICK HERE TO GET THE FOX NEWS APP
The superseding indictment also charges Trump with an additional count of willfully retaining national defense information, arising from a document he is said to have showed off to visitors at his Bedminster, New Jersey, golf club during a July 2021 interview for a memoir of his onetime chief of staff Mark Meadows. 
Prosecutors have described the document as a Pentagon plan of attack. Meadows, in his subsequent book, said the country it concerned was Iran.
The Associated Press contributed to this report.