WASHINGTON – American culture is becoming more hostile toward children as "pedophilia is growing," Tim Ballard, a former special agent and the subject of the movie "Sound of Freedom," told Fox News Digital.
"Our American culture is actually normalizing sexual behavior with children by, for example, trying to change the name of a pedophile to a minor attracted person, the stuff they're giving children under the guise of sexual education," Ballard said. "It's a dangerous time for children."
Between 2011 and 2020, the number of people referred to U.S. attorneys for human trafficking offenses increased by 62%, according to a 2022 Department of Justice report.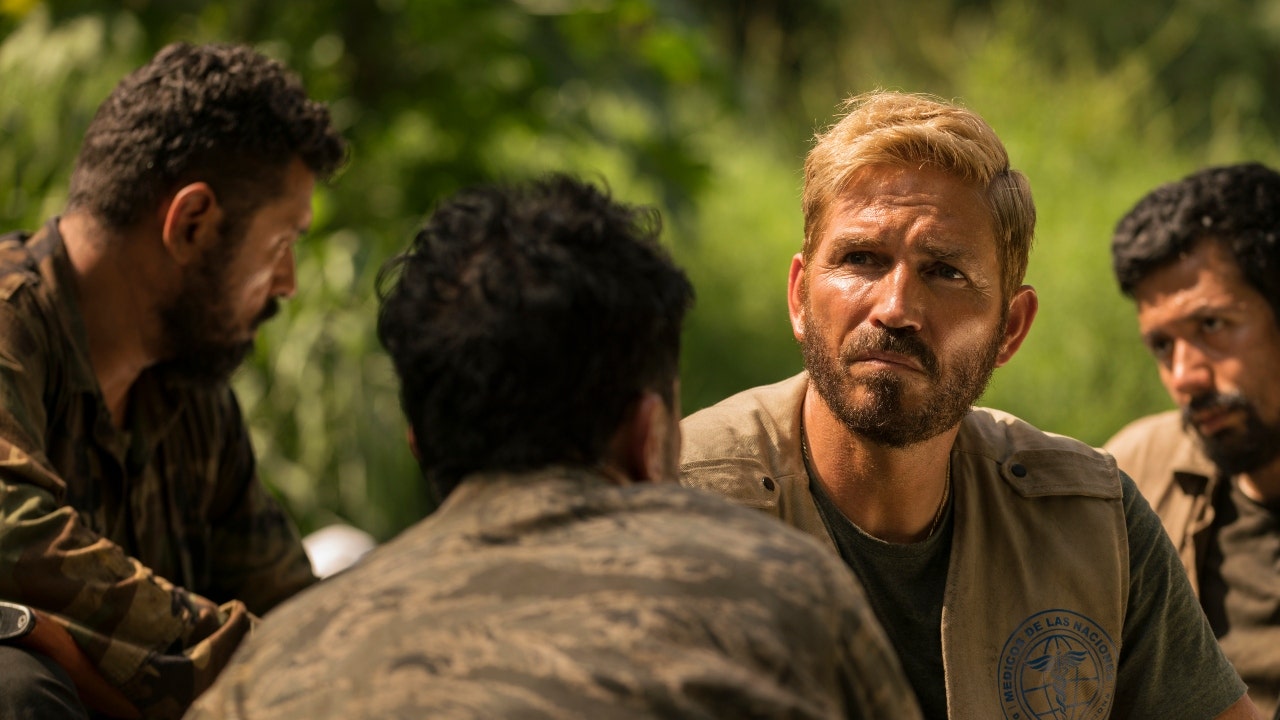 "I think we've hit a crisis point in this country where people are not OK with just being entertained," said Ballard, who founded Operation Underground Railroad, a nonprofit that combats human trafficking, after rescuing children from trafficking himself. 
"I think, honestly, from a faith perspective — and I'm a person of faith — I think God's touching hearts as well and lighting people up to see the truth of what's happening."
The movie is based on Ballard's experience of quitting his job as a federal special agent and journeying to the jungles of South America in search of a victim of human trafficking. 
The film, which had only a $14.5 million budget, has grossed more than "Mission: Impossible – Dead Reckoning Part One," "The Flash" and "Insidious: The Red Door" as of July 27, according to Box Office Mojo.
BOX OFFICE SUCCESS FOR "SOUND OF FREEDOM" ATTRIBUTED TO THE FILM'S DEEPER MESSAGE:
WATCH MORE FOX NEWS DIGITAL ORIGINALS HERE
The film has brought in more than $130 million in box office revenue in four weekends in theaters, Angel Studios, the firm behind the film, said Friday. The movie is being shown in over 3,400 theaters, up from 2,630 theaters when it opened Independence Day.
Viewers who attend a "Sound of Freedom" showing are "looking for meaning, they're looking for purpose," Ballard told Fox News. "It's resonated because we need to find solutions."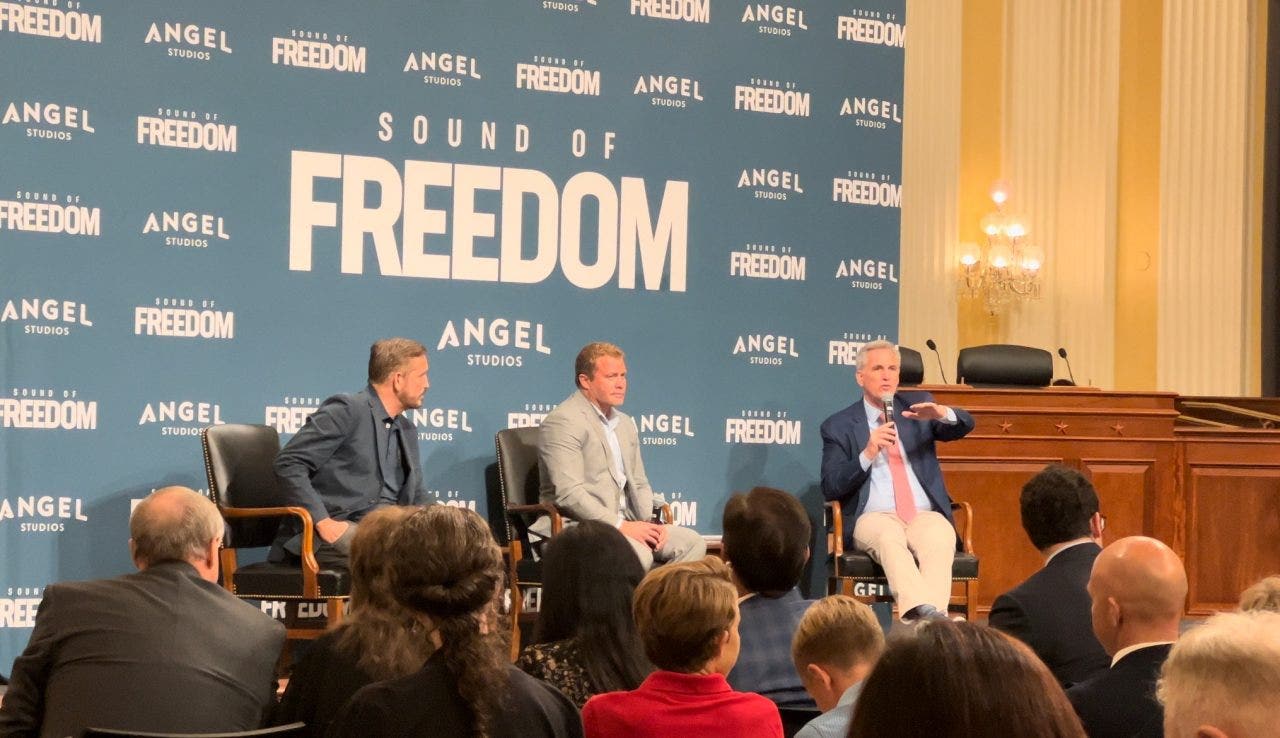 One of those solutions, Ballard said, is implementing DNA testing for migrant children placed with sponsors to verify that the hosts are actually related to the children being placed in their homes.
MCCARTHY SCREENS 'SOUND OF FREEDOM' FOR MEMBERS OF CONGRESS
"We had a rapid DNA technology," the former agent told Fox News. "They took it away."
"Children are in the crosshairs like never before."
The Trump-era program that enacted stricter biometric verification procedures at the border, including familial DNA tests, ended under President Biden as the contracts that backed the project expired.
Immigrants arriving with children who are not their own to more easily cross the U.S. southern border has been a long-documented issue, according to the Center for Immigration Studies.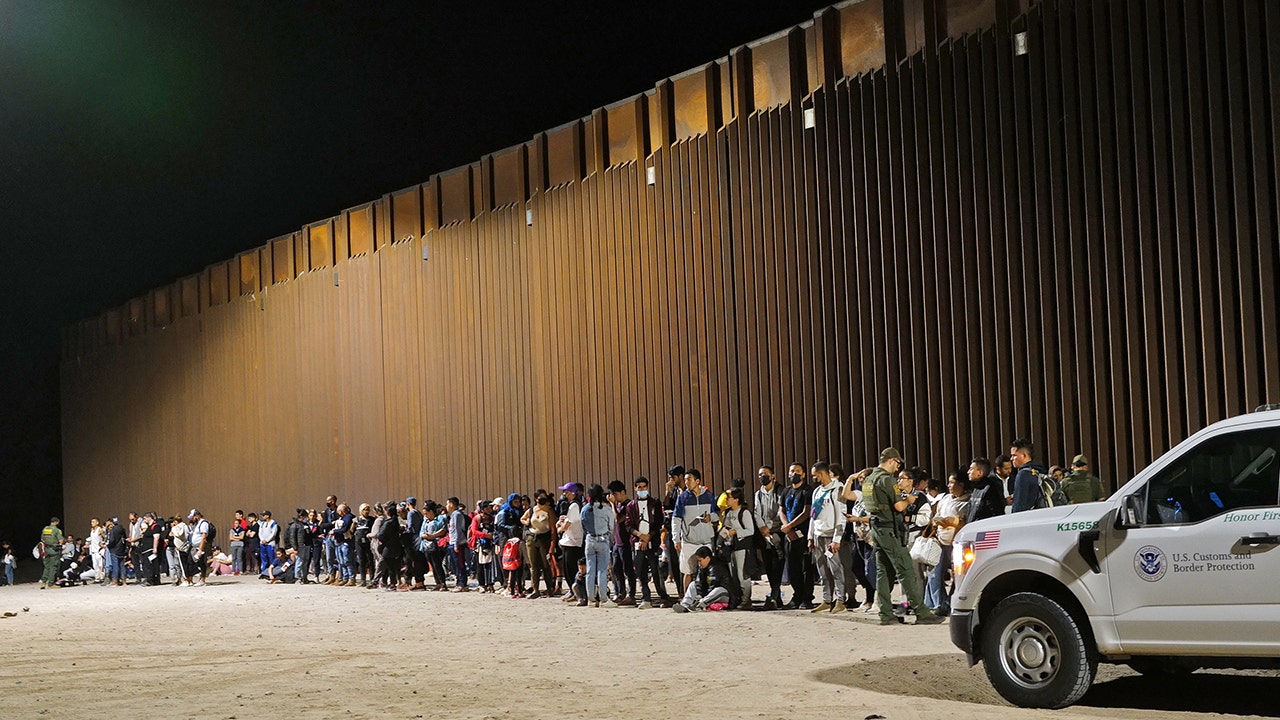 "The only compassionate policy when it comes to the border for children, the only compassionate policy is for enforcement, full enforcement," Ballard told Fox News. "So the bad guys aren't incentivized to take children and bring them into our country and in a way that they'll end up being abused."
CLICK HERE TO GET THE FOX NEWS APP
He told Fox News he is proud of the film for bringing a tough topic like human trafficking to the big screen.
"Ten million plus people have seen it," Ballard said. "We've got to force the conversation, bring light to dispel the darkness."
To watch the full interview with Ballard, click here.
Ramiro Vargas contributed to this video report.