As former President Donald Trump took the stage Friday night at Iowa's biggest political event of the year an ironic song blasted on loudspeakers with lyrics mentioning "prison" as the presidential hopeful faces a myriad of federal criminal charges.
Trump took the stage at the Iowa GOP's Lincoln Dinner Friday evening as Brooks & Dunn crooned "Only In America," including the lyrics, "one could end up going to prison, one just might be president."
The song, which was picked by the Iowa GOP, was used for all candidates as they began their 10-minute speeches. 
The Iowa GOP did not immediately respond to Fox News Digital's request for comment.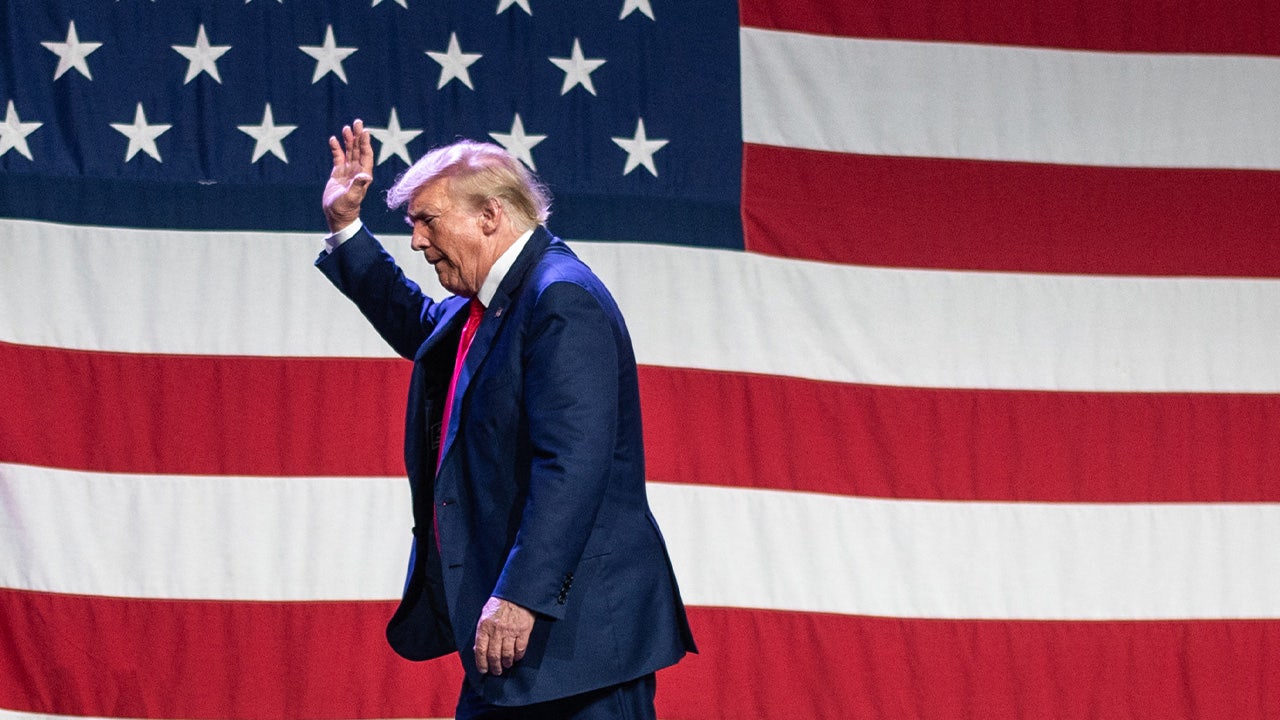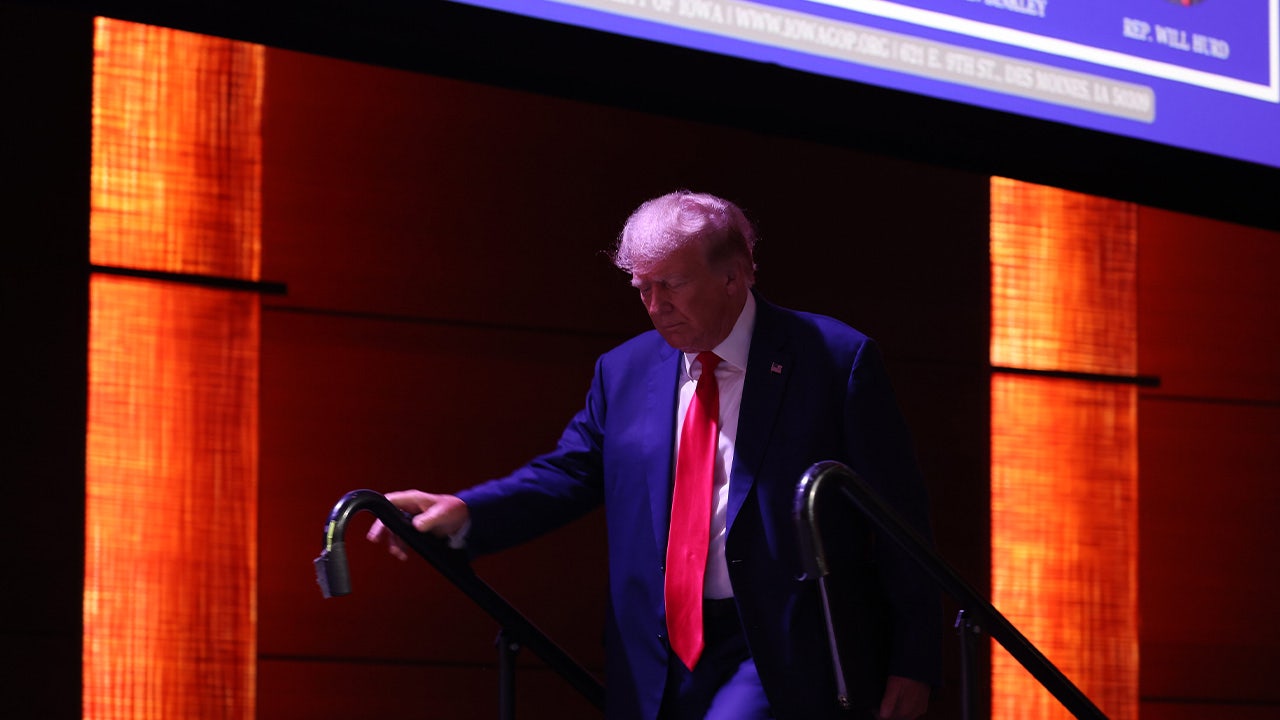 One Twitter user claimed that Team Trump was "furious" at Iowa Governor Kim Reynolds over the song choice. 
Trump's team did not immediately respond to Fox News Digital. 
Twitter users were quick to point out the lyrics.
State Attorney for Palm Beach County Dave Aronberg wrote on Twitter, "OMG. That line hits right when he gets on stage."
THESE REPUBLICANS HAVE MET QUALIFICATIONS FOR THE FIRST GOP PRESIDENTIAL DEBATE
GOP strategist Mike Murphy also joined into the commentary, writing, "Ha! Trump is finally understanding [that Iowa Governor Kim] Reynolds didn't get her job because she just fell off a turnip truck…. #SharpOperator BTW, earlier she was at a big Tim Scott event. And treated with due respect."
TRUMP LAWYERS MET WITH SPECIAL COUNSEL AHEAD OF POSSIBLE INDICTMENT OUT OF JAN. 6 PROBE
The upbeat country song illustrates American patriotism and sense of hope.
"One kid dreams of fame and fortune, One kid helps pay the rent, One could end up going to prison, One just might be president," the lyrics say. "Only in America, Dreamin' in red white and blue, Only in America, Where we dream as big as we want to."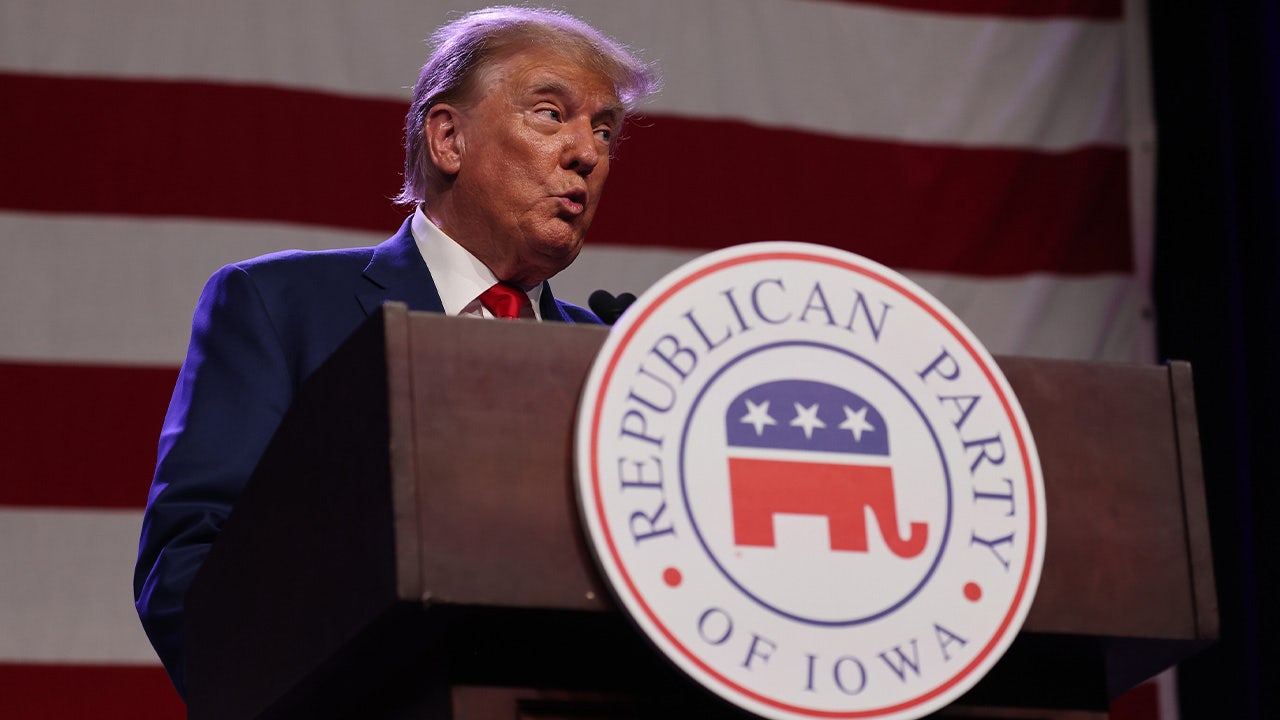 The irony of lyrics appeared to pass mostly unnoticed by the crowd as Trump bounded onstage in front of a sellout crowd of more than 1,000 guests.
"If I weren't running, I would have nobody coming after me. Or if I was losing by a lot, I would have nobody coming after me," Trump said during his speech.
Trump was indicted in June on charges stemming from Special Counsel Jack Smith's investigation into his alleged improper retention of classified records after his presidency. 
CLICK HERE TO GET THE FOX NEWS APP
Trump pleaded not guilty to 37 counts including willful retention of national defense information, conspiracy to obstruct justice and false statements.