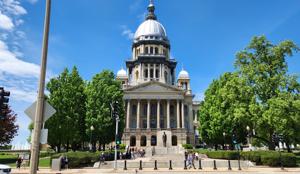 K-9s die in heat
Some K-9s being transported from O'Hare International Airport to a training facility in Indiana died after the air conditioner failed.
Lake Station Police said the driver of the transport vehicle was stuck in traffic for two hours and was unaware the air conditioning in the back where the dogs were kept had failed. The driver noticed barking and pulled over to a gas station and took the dogs out of their crates and gave them water.
It is unclear how many dogs perished. 
Soup recalled 
Trader Joe's, with 17 Illinois locations, has issued a voluntary recall of its Unexpected Broccoli Cheddar Soup after a supplier informed the retailer it may contain bugs.
According to the supplier's FDA notification, the recall was initiated "because the product has insects in the frozen broccoli florets." The soup was sold in the refrigerated section and comes in 20-ounce containers. Trader Joe's has recalled over 10,000 cases in seven states, including Illinois. 
Pritzker signs bills
Gov. J.B. Pritzker signed more than 130 bills into law Friday.
One would create a civil cause of action against any person who knowingly distributes, creates or solicits a digital forgery of another individual without their consent and for the purposes of harassing, extorting, threatening or causing harm to the falsely depicted individual.
Another law expands unpaid leave for an employee relating to a household member who is killed in a crime of violence. Effective immediately, House Bill 3751 allows non-citizens to apply to be a police officer.