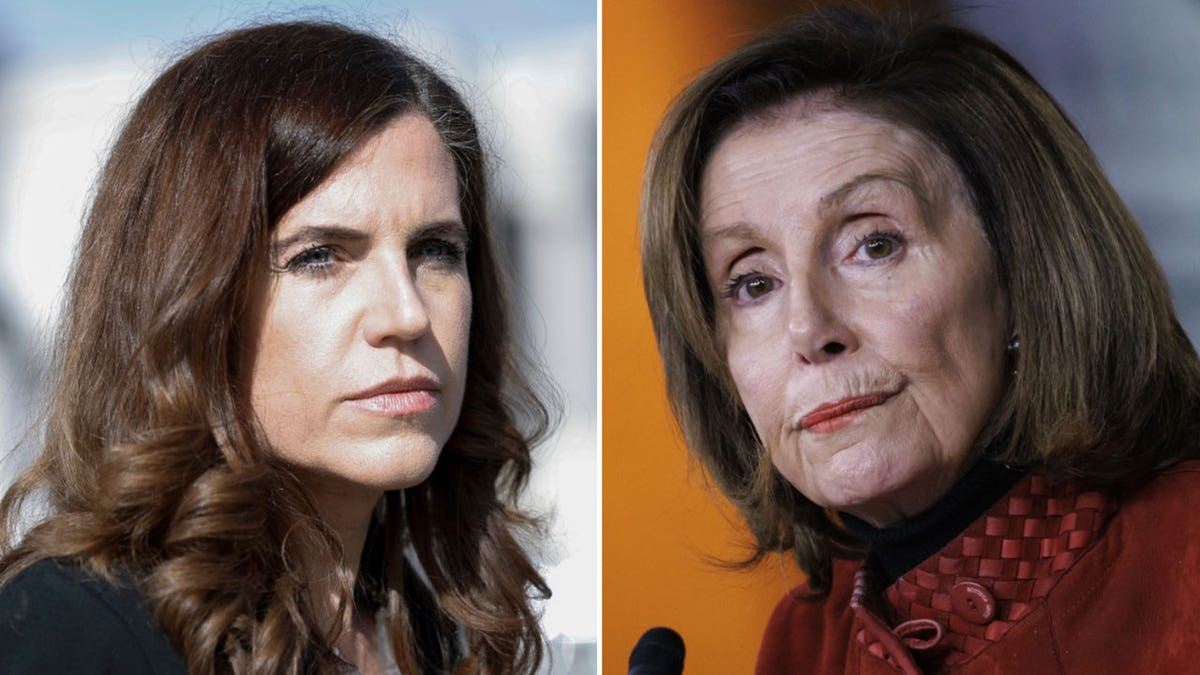 Rep. Nancy Mace, R-S.C., admitted that Republicans are currently split over the possibility of impeaching President Biden over allegations related to possible involvement with his son Hunter Biden's business dealings, warning that if it does happen, her party has to make sure they have a strong case.
In an appearance on "Fox News Sunday," the South Carolina Republican noted that the GOP can use an impeachment inquiry as "another tool in the toolbox" without taking the step of impeachment itself, while warning that controversial moves like impeachment can come with a price.
"I will tell you, every time we walk the plank we put moderate members – members that won Biden-won districts – we are putting those seats at risk for 2024. We are putting the majority at risk," she said, noting that this applies to other polarizing issues as well, like abortion.
Mace also accused Democrats of politicizing the impeachment process with their impeachments of former President Donald Trump, noting that Republicans need to base their actions on their findings, not on any political agenda.
REPUBLICANS FLOATING IMPEACHMENT RISK MAKING UNPOPULAR BIDEN A 'MARTYR,' CRITICS WARN
"Whatever the evidence shows us, we ought to follow the facts, and we have to be better than Nancy Pelosi," Mace said. "Pelosi really politicized the impeachment process. We do not want to do that here."
Mace approached the subject of impeaching a president seriously, stating that if the House were to take that step, she and her colleagues would need to have a strong case.
"We have to show overwhelming, undeniable evidence in order to move this thing forward, and if we can't then we should not. But if we do, then we ought to use every tool in the toolbox to make sure the American people see it for what it is, and we can hold everyone accountable."
MCCARTHY: BIDEN CASE WILL RISE TO IMPEACHMENT AS 16 ROMANIAN PAYMENTS TO 'SHELL COMPANIES' SURFACE
House Speaker Kevin McCarthy, R-Calif., said on "Hannity" last week that the situation was "rising to the level of impeachment inquiry," but Mace is not the only Republican to note that impeachment should be based on standards, not politics. 
Rep. Ken Buck, R-Colo., said Wednesday it is irresponsible for Republicans to be "raising the I-word" because it "sends a message to the public and sets expectations. Buck did acknowledge that House committees' probes are fair and that such an investigation is indeed the chamber's responsibility.
CLICK HERE TO GET THE FOX NEWS APP
Sen. John Kennedy, R-La., also added that no official should be impeached unless the threshold of "high crimes and misdemeanors" has been definitively reached.
"I'm not going to support impeaching somebody just because I don't like their politics," he said.
Fox News' Charles Creitz contributed to this report.