FIRST ON FOX: Senate Republicans led by Sen. Ron Johnson, R-Wis., have signed onto a letter calling for additional hearings on human trafficking, noting the recent blockbuster film "Sound of Freedom" has raised public awareness on the issue.
"The United States Senate must continue to conduct much-needed oversight of this administration's border policies to find immediate solutions to combat one of the most disturbing consequences of inadequate border security: the proliferation of human trafficking," the letter to the Democratic chairs of the Senate Homeland, Judiciary and Foreign Affairs Committee states.
The lawmakers cite estimates of up to 17,500 trafficking victims each year, with more than 1,300 investigations opened in fiscal year 2022 by Immigration and Customs Enforcement (ICE)'s Homeland Security Investigations (HSI) and an increase of 50% of trafficking-related arrests. 
SUCCESS OF 'SOUND OF FREEDOM' PROVES THAT AUDIENCES ARE 'HUNGRY' FOR ENTERTAINMENT WITH VALUES, CRITIC SAYS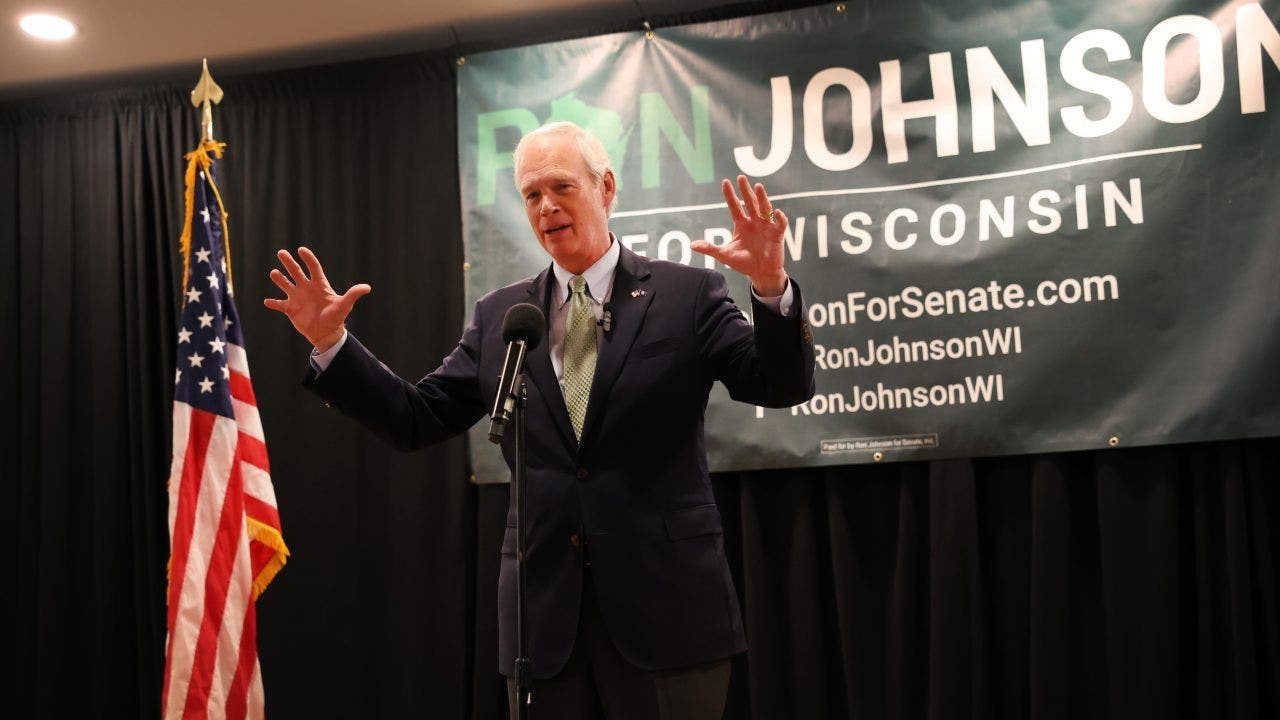 The Republicans blame the Biden administration for running an "open border policy," which they say is encouraging drug, sex and human trafficking, tapping into long-standing criticisms of the administration's policies from conservatives.
There were approximately 1.7 million migrant encounters in fiscal 2021 and 2.4 million in fiscal 2022. The lawmakers noted ongoing concerns about a surge in unaccompanied children, which has been reported as fueling child labor trafficking in the U.S. They say it paints a "dire picture of the crisis at our southwest border that cannot be ignored."
The administration has said it is cracking down on smugglers and illegal entry while encouraging the use of significantly expanded legal pathways for migrants so they do not need to use smuggling routes. The Labor Department said this week it is "leaving no stone unturned to root out exploitative child labor."
The lawmakers note the issue of human trafficking has been back in the spotlight with the release of "Sound of Freedom," a faith-based movie in which a federal special agent quits his job and journeys to the jungles of South America in search of a victim of human trafficking. 
The movie has become a summer blockbuster, raking in over $130 million at the box office since its July 4 weekend debut. 
REPUBLICANS FUME AT MAYORKAS OVER BORDER POLICIES AT FIERY HOUSE HEARING
"The movie, 'Sound of Freedom' … has played an important role in creating public awareness of this modern-day form of slavery," the lawmakers said in the letter.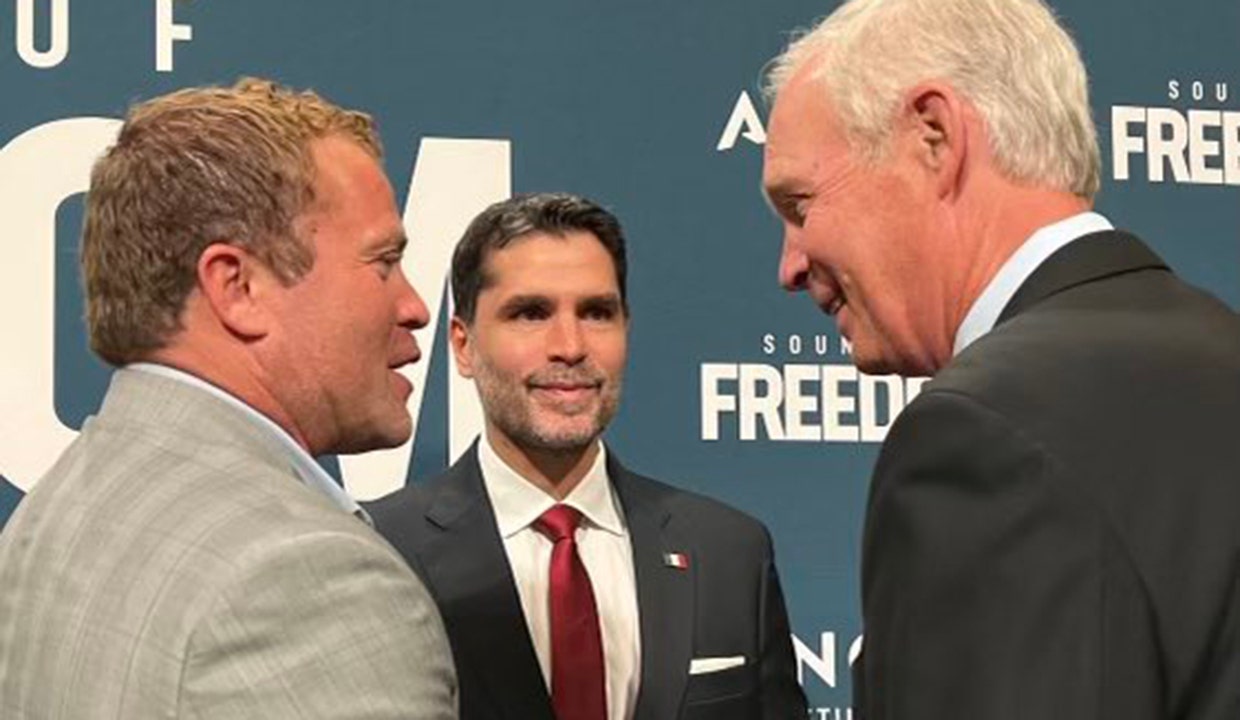 Johnson presented a copy of the letter to Agent Tim Ballard and actor Jim Caviezel this week. 
CLICK HERE TO GET THE FOX NEWS APP
"Given your committee's roles in overseeing DHS, we urge you to investigate and hold hearings into DHS's efforts to combat human trafficking," the lawmakers wrote. "Without our attention and leadership, human trafficking will continue to plague this country."