Republican Rep. John James slammed Florida Gov. Ron DeSantis on Twitter Friday over DeSantis' response to Republican lawmakers who criticized the 2024 presidential candidate on Florida's new Black history education standards. 
"@RonDeSantis, #1: slavery was not CTE! Nothing about that 400 years of evil was a "net benefit" to my ancestors," James wrote. "#2: there are only five black Republicans in Congress and you're attacking two of them." 
"My brother in Christ… if you find yourself in a deep hole put the shovel down. You are now so far from the Party of Lincoln that your Ed. board is re-writing history and you're personally attacking conservatives like @VoteTimScott and @ByronDonalds on the topic of slavery," James continued. "You've gone too far. Stop."
DeSantis has recently traded blows with South Carolina Sen. Tim Scott and Florida Rep. Byron Donalds, who have criticized the state's new school history curriculum and approach to teaching about slavery. 
DESANTIS HITS BACK AT 'DC REPUBLICAN' TIM SCOTT OVER FLORIDA SLAVERY CURRICULUM: 'SPEAK THE TRUTH'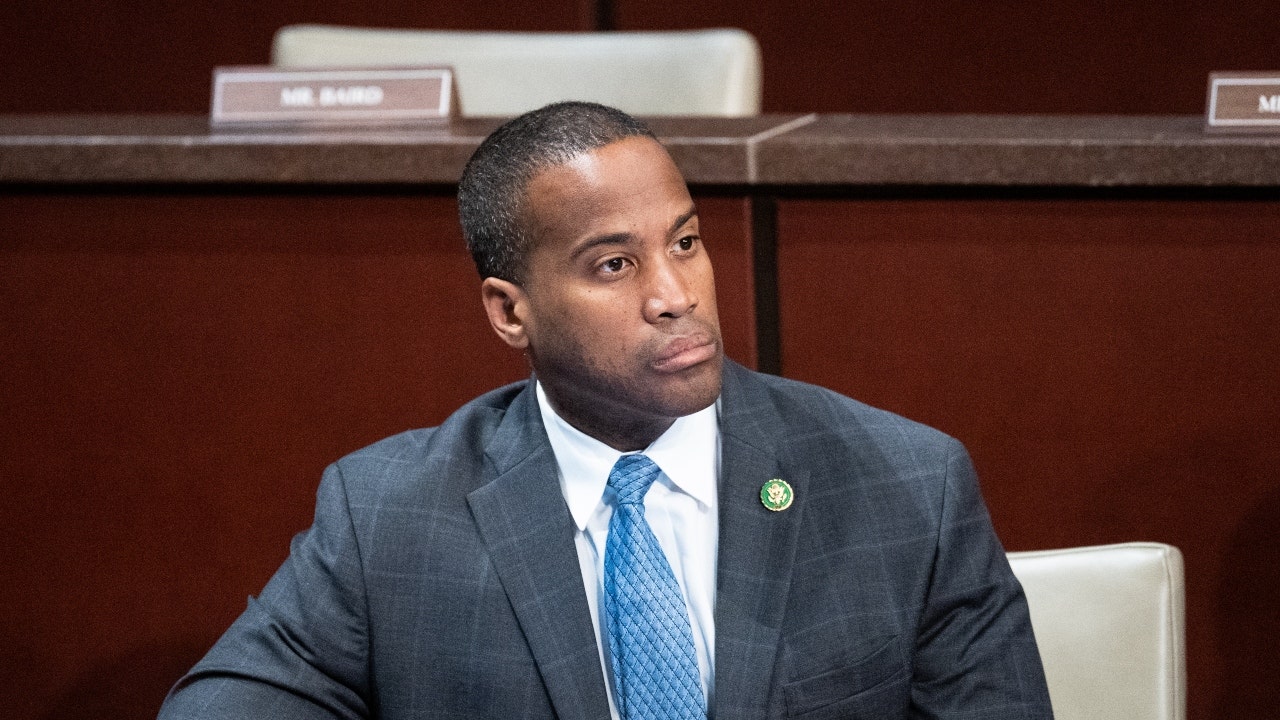 "There's no silver lining in slavery. We founded this nation upon the notion of freedom," Scott told the NH Journal Friday. "Slavery is a deprivation of freedom. It is antithetical to who we are. That doesn't need to be explained. That just needs to be digested.
"Truth be told, whether you're Kamala Harris or Ron DeSantis, having an opportunity to restate your position against slavery is always something that should be welcomed by all people: Conservatives, liberals, Black, White, rich, poor, red, blue. It doesn't really matter."
NBC NEWS ACCUSES DESANTIS OF 'LOOKING FOR A FIGHT' AFTER VP HARRIS LAUNCHED ATTACKS ON FL EDUCATION CURRICULUM
Donalds said Wednesday the "attempt to feature the personal benefits of slavery is wrong & needs to be adjusted." He called the rest of the standards "good, robust and accurate."
"I'm one of the members up here fighting hard against this radical agenda from the Biden-Harris administration," Donalds told FOX Business previously. "So, my stance, and where I am politically is very, very clear. But if I have an issue with one sentence, I'm allowed to have that. The fact that they made this a story is dumb in my view."
The new curriculum states, "Instruction includes how slaves developed skills which, in some instances, could be applied for their personal benefit."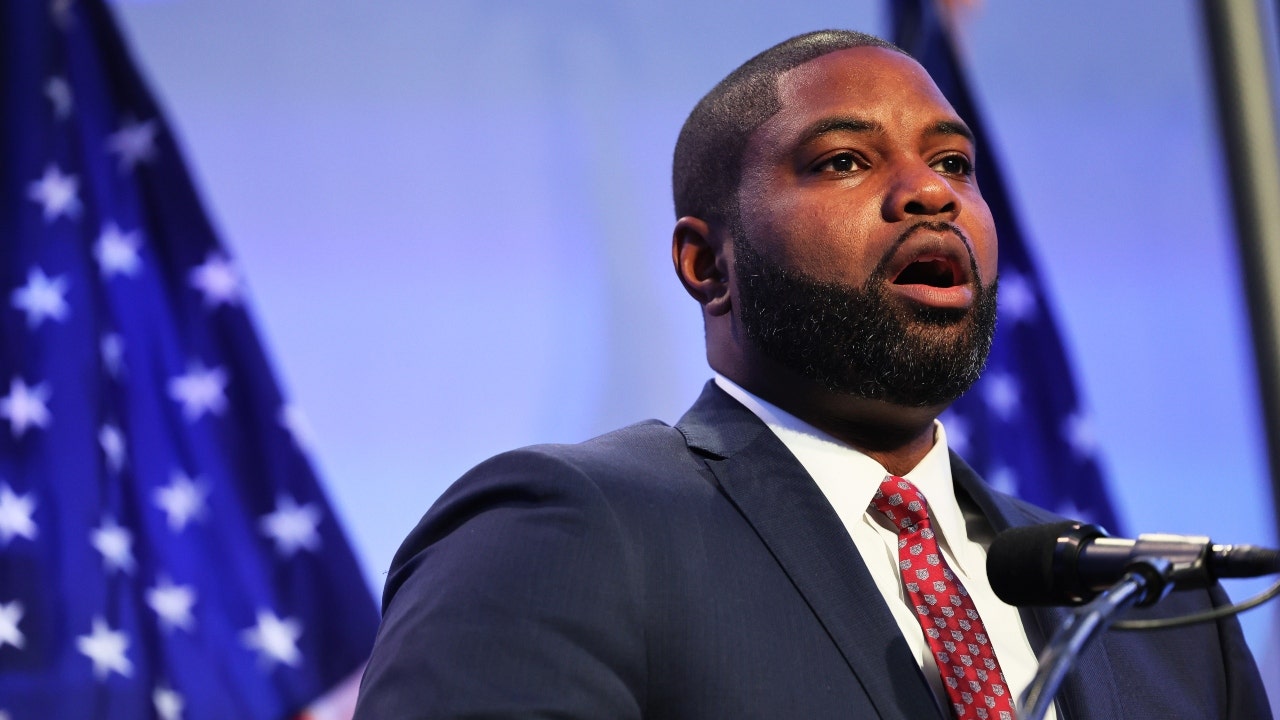 DeSantis has held his position, accusing the Republicans of falling in line with Vice President Kamala Harris. Harris told a crowd in Jacksonville, Fla., the new Black history curriculum replaces "history with lies" and that students there would be "told that enslaved people benefited from slavery."
"These extremist so-called leaders should model what we know to be the correct and right approach if we really are invested in the well-being of our children. Instead, they dare to push propaganda to our children. This is the United States of America. We're not supposed to do that," Harris said, according to FOX 35. "It is a reasonable expectation that our children will not be misled, and that's what's so outrageous, happening right now." 
DeSantis' administration has reportedly fiercely denied accusations claiming Florida's curriculum teaches students that slaves in the U.S. "benefited from slavery."
The Florida Department of Education said in a letter sent to Florida School District superintendents the Biden administration "intentionally misrepresented" its "groundbreaking work" in updating the new standards.
The DeSantis campaign pointed Fox News to a video the candidate posted to Twitter Friday.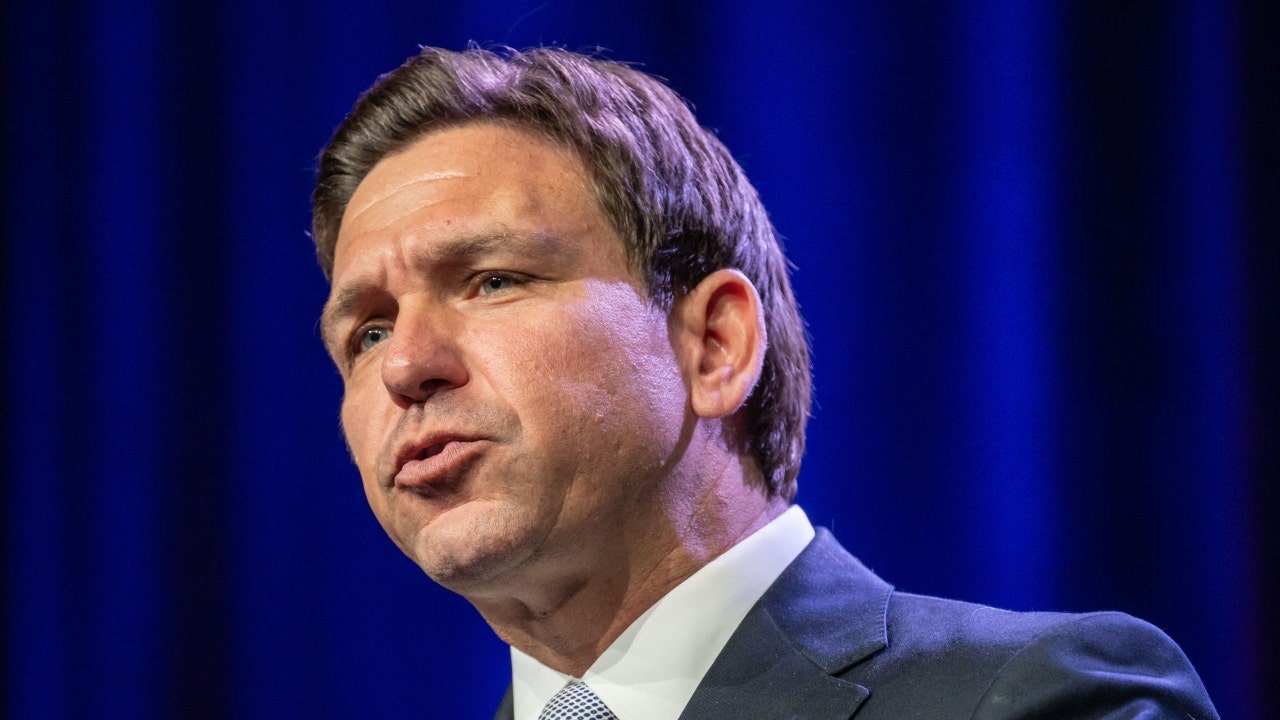 "Part of the reason our country has struggled is because D.C. Republicans all too often accept false narratives, accept lies that are perpetrated by the left. And to accept the lie that Kamala Harris has been perpetrating even when that has been debunked, that's not the way you do it. The way you lead is to fight back against the lies, is to speak the truth," DeSantis said. "So, I'm here defending my state of Florida against false accusations and against lies. And, we're going to continue to speak the truth."
CLICK HERE TO GET THE FOX NEWS APP
On Saturday, DeSantis tweeted reacting to a News Nation story that reported Democratic lawmakers are seeking to determine if there are grounds to pursue legal action against the state of Florida for new curriculum standards regarding slavery.
"This is just the latest — and absurd — example of the weaponization of the federal government. Standing up the lies of people like Kamala Harris is the right thing to do. We will defend Florida and stand firm against false, politically-driven narratives," DeSantis replied. "As president, I will end the weaponization of government and hold partisan bureaucrats accountable for abusing their power."
Fox News' Brandon Gillespie, Elizabeth Elkind, Joseph A. Wulfsoh, Chris Pandolfo and Joshua Nelson contributed to this report.