Republican Gov. Brian Kemp of Georgia, celebrating a comfortable re-election victory, joked that "it looks like the reports of my political death have been greatly exaggerated."
The conservative governor topped Democratic challenger Stacey Abrams last November in a rematch of their razor-thin 2018 gubernatorial showdown, as Republicans swept all the statewide offices decided on election night and kept their majorities in both houses of the legislature.
But a month later, Democratic Sen. Raphael Warnock narrowly edged Republican challenger and University of Georgia football legend Herschel Walker to secure a full six-year term representing the Peach State in the Senate.
The Kemp and Warnock split decision exemplified Georgia's tilt toward the center. Once a reliably red state, Georgia has transformed into a premiere general election battleground in statewide contests.
HOW RON DESANTIS AND FLORIDA REPUBLICANS TOOK CONTROL OF THE SUNSHINE STATE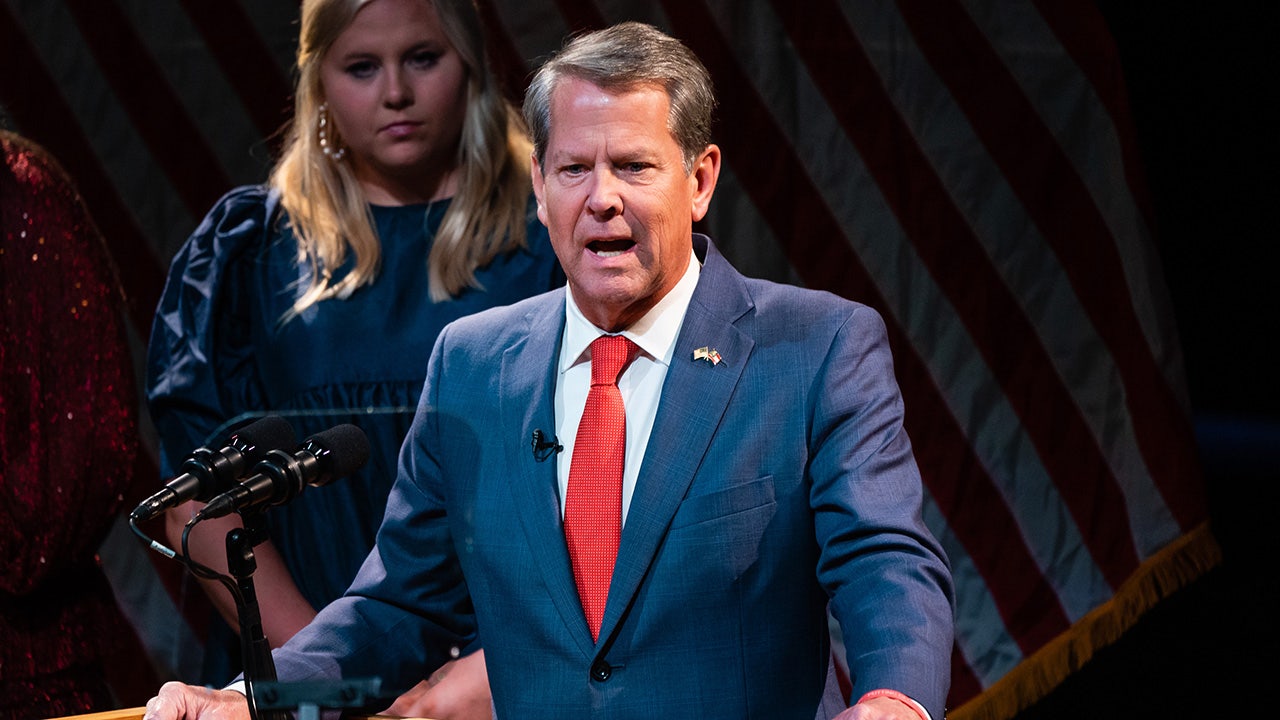 In 2020, President Biden won Georgia's 16 electoral votes, thanks to a razor-thin victory over then-President Donald Trump, to become the first Democrat in over a quarter-century to carry the state in a presidential contest. And two months later, Warnock and fellow Democrat Jon Ossoff secured narrow victories to sweep Georgia's twin Senate runoff elections. The wins — the first by any Democrat in a Senate election in Georgia in 20 years — gave their party the majority in the chamber.
HOW THIS ONETIME SWING STATE IN AMERICA'S HEARTLAND TURNED BRIGHT RED
So what happened in Georgia?
Veteran Georgia-based political scientist M.V. (Trey) Hood noted that "there's a continuing demographic shift" which he says is "having an effect." 
Hood, director of the University of Georgia's survey research center, pointed to the "increasing number of racial minorities living" in Atlanta's suburbs and exurbs. He also noted that "you've got a lot of in-migration from other states, especially outside of the South… Those people tend to be — at least from what we can tell — Democrats rather than Republicans."
Hood also spotlighted ticket splitting. "There are a small number of people willing to split their tickets… not a whole lot, but it doesn't take a whole lot," he said.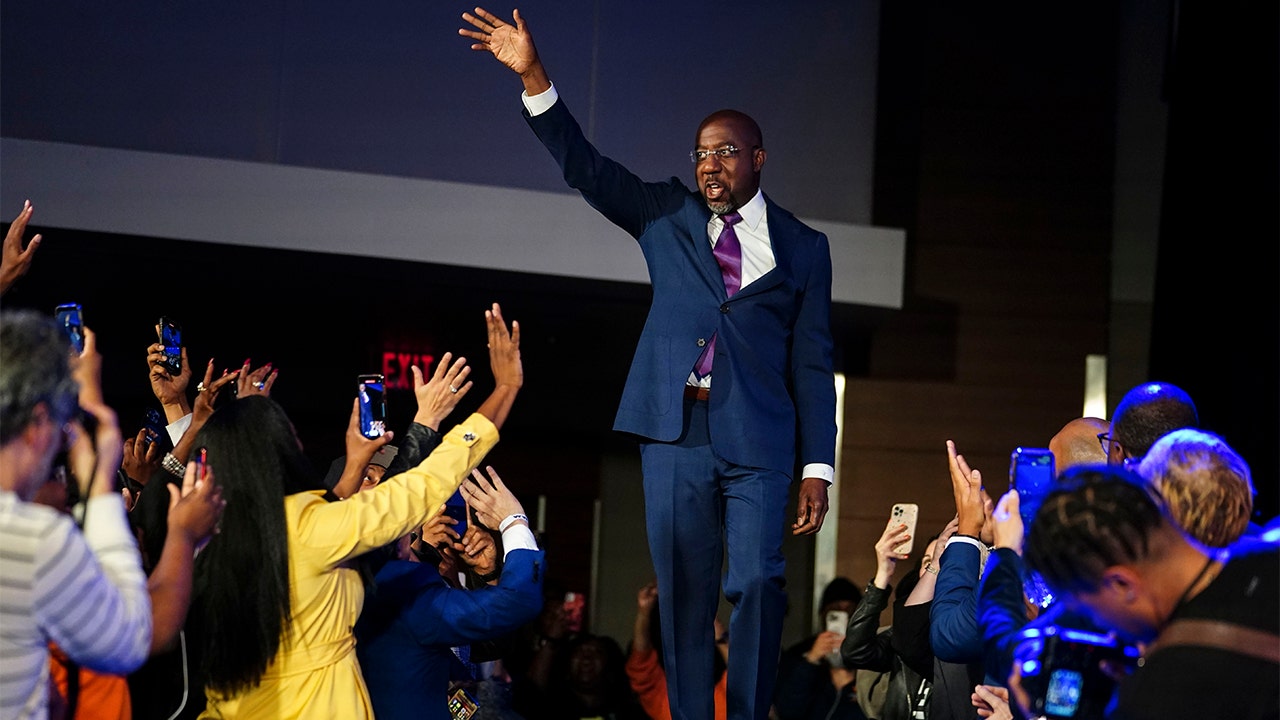 Some credit needs to go to Democratic organizers and activists who put in the hard work in the 2020 and 2022 cycles to mobilize hundreds of thousands of new voters, which helped put Biden, Warnock (twice) and Ossoff over the top.
Former Georgia Lt. Gov. Geoff Duncan noted that "the Democrats did certainly figure out how to sign up with a higher level of intensity that Republicans did." He also criticized the state GOP for being "asleep at the wheel."
But Duncan, a vocal conservative critic of Trump, also placed plenty of blame on the former president.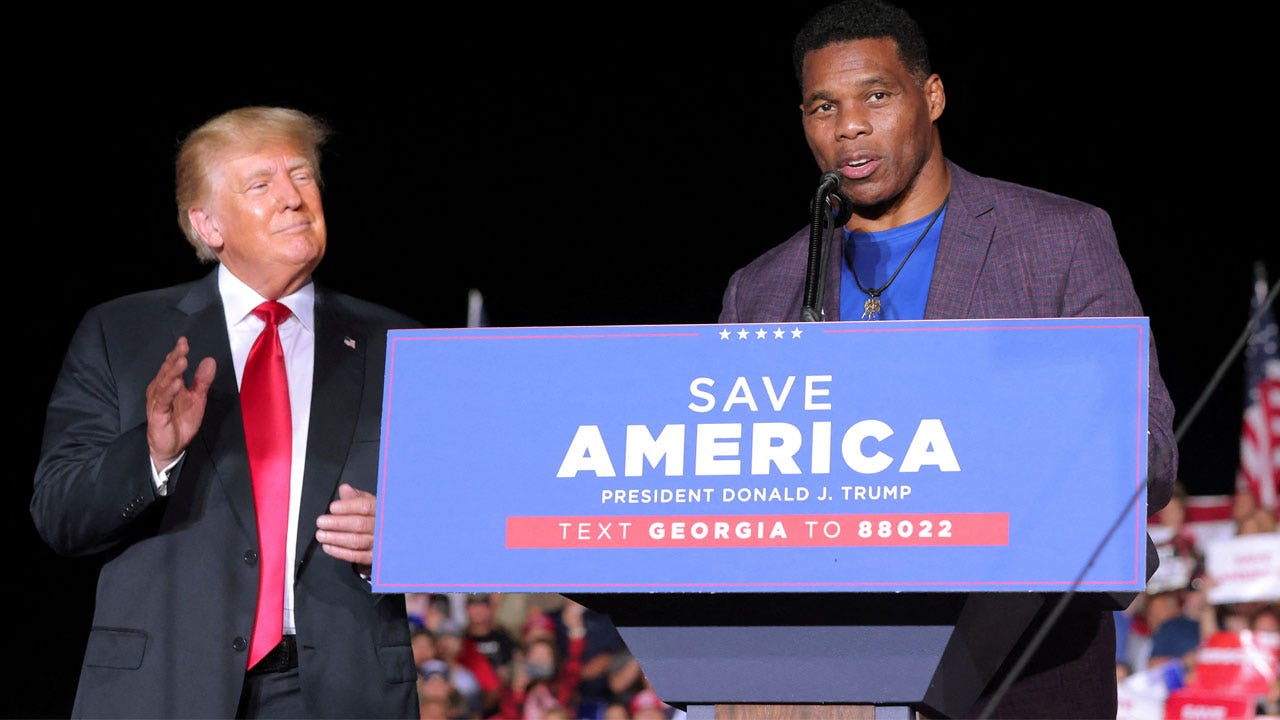 "Georgia's State House, State Senate, and all eight statewide constitutional officers continue to be dominated by Republicans. The only thing that makes us purple is our two U.S. senators. And that has one common denominator — that's Donald Trump got involved in those elections," Duncan told Fox News. "And I think Georgians have figured this out quicker than the rest of the country — as far as Republicans, we like conservative, but we don't like crazy."
Trump encouraged and backed Walker's controversial Senate run. Plenty of Republicans in the Peach State argue that if the GOP had a different Senate nominee last year, Warnock would have likely gone down to defeat.
CLICK HERE TO GET THE FOX NEWS APP
But Duncan looks to Kemp's resounding victory last November over the well-financed Abrams and sees plenty of hope for Republicans going forward.
"He just continued to put on display what steady, conservative leadership looks like," Duncan emphasized.