Sen. John Fetterman, D-Pa., recognizes the political importance of former President Donald Trump in his home state of Pennsylvania, saying this week there's something to "respect" about the GOP candidate's strength with voters in the Keystone State despite a string of indictments.
In an interview published Friday in the New York Times, Fetterman was asked whether he believes the indictments levied against Trump "will hurt him politically" in Pennsylvania.
"It doesn't matter. I'm a senator, and I'm not sure how many times he's been indicted. He's been impeached twice. Has that changed anything? You're still seeing Trump signs everywhere in Pennsylvania," Fetterman responded. "You have to respect his strength in all of that."
Fetterman said he believes there are self-imposed limitations on how well Trump can perform in the state, but also implied that many Pennsylvania voters support of Trump's message, making him a "competitive" candidate in the state.
SEN. FETTERMAN REFLECTS ON 6-WEEK HOSPITALIZATION FOR DEPRESSION: 'I DON'T EVEN LIKE ME. THAT'S THE TRUTH'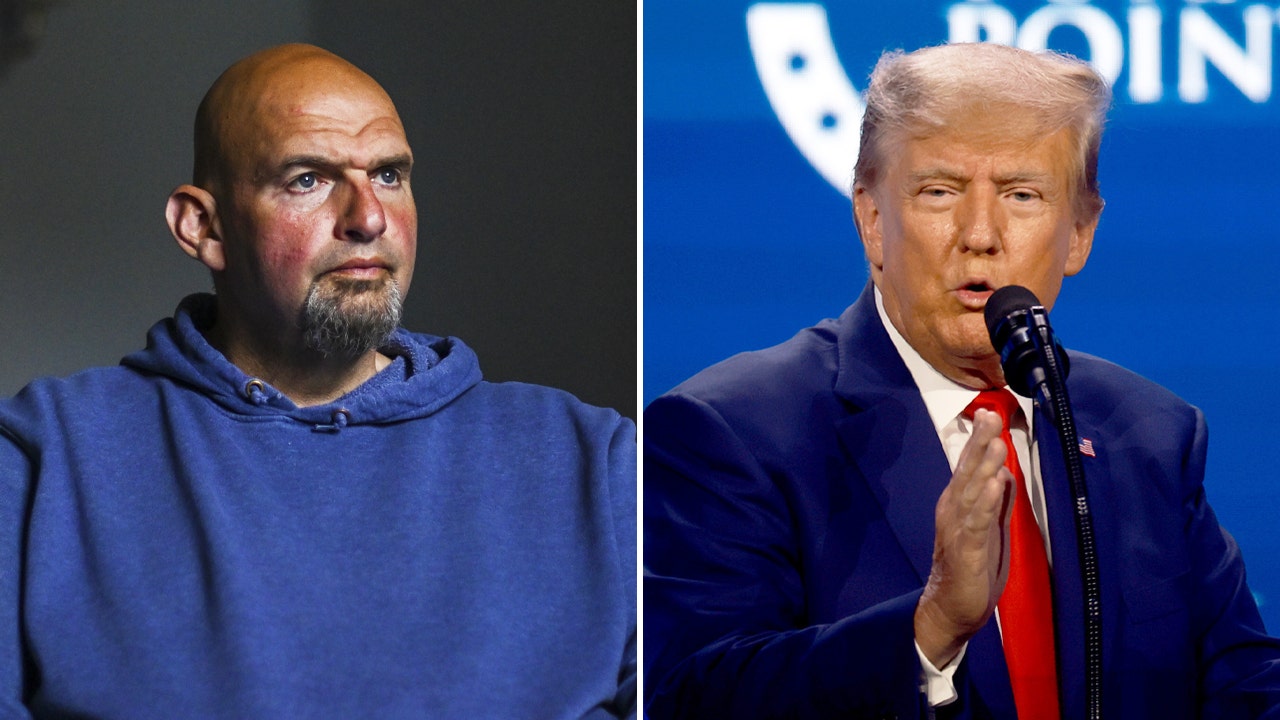 "Trump would be very competitive in Pennsylvania. But Trump has to perform above his ceiling. I think there's a hard ceiling in Pennsylvania he can't get past," he added.
Fetterman, who has served as Pennsylvania's junior senator for a little more than six months, was also asked whether he "concerned at all" about President Biden's age. Dismissing any worries as the 80-year-old president runs for a second term, Fetterman claimed that Biden is "sharp" and "aware."
"I'm not concerned about his age. And even if I was, who cares? There's nothing you can do about his age," Fetterman told the outlet. "I've spent enough time around him. He's sharp, he's aware, he is absolutely up to the task. I'll be doing whatever his campaign asks of me. I know Pennsylvania, I've won Pennsylvania. I'll be helping with whatever he asks."
Fetterman's time in the Senate has been marked with numerous health struggles as the senator continues to recover from a stroke he suffered last May during the campaign. Upon his arrival to the chamber,
In February, Fetterman was hospitalized after feeling lightheaded while attending a Democratic retreat in the nation's capital. He was released in the days following after a series of tests ruled out a second stroke.
Shortly after, on February 15, Fetterman checked himself into Walter Reed National Military Medical Center for depression. After receiving treatment, he was released by the hospital on March 31.
FETTERMAN APPROACHES BIDEN-LEVEL UNPOPULARITY IN HOME STATE: POLL
Before he checked into Walter Reed, staffers said Fetterman had not been his usual self for weeks and described him as withdrawn, showing disinterest in talking, eating and the usual banter with aides.
Fetterman's absence from the Senate caused him to miss 53 of the 64 Senate roll call votes during February and March.
Due to his stroke, Fetterman has experienced side effects that included "auditory processing disorder." But his campaign and doctors have insisted the senator has "no work restrictions" and "can work full duty in public office."
Reflecting on his health struggles with the Times, Fetterman spoke at length about his bout of depression, which kept him working out of a hospital for over a month.
"It's a burden, but a privilege, too, to talk about it. It's also an opportunity to be very bipartisan," he said. "Red or blue, if you have depression, get help, please. Don't ever, ever, ever harm yourself. Do not leave behind a blueprint of that."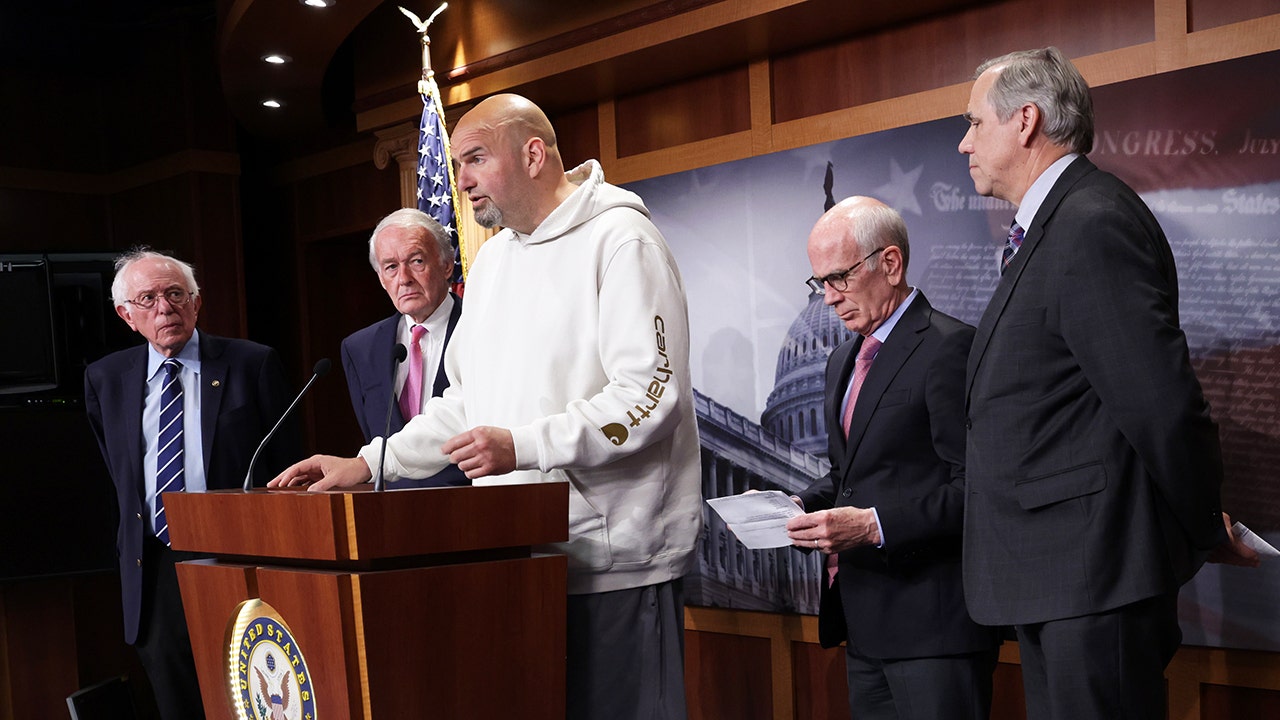 CLICK HERE TO GET THE FOX NEWS APP
"In my own situation, in my very lowest, I started thinking about [self-harm]," Fetterman added. "And I realized that if I do harm myself, I will leave behind for my children a blueprint that, if something happens with you, that's the answer. I can't do that to anyone."
Fox News' Elizabeth Pritchett, Andrew Mark Miller, and Timothy H.J. Nerozzi contributed to this report.