Republican presidential candidate and Florida Gov. Ron DeSantis hit back at fellow White House contender Sen. Tim Scott, R-S.C., on Friday after the latter criticized Florida's new school history curriculum and its approach to teaching about slavery.
"I think part of the reason our country has struggled is because D.C. Republicans all too often accept false narratives, accept lies that are perpetrated by the left," DeSantis said during a campaign stop. "And to accept the lie that Kamala Harris has been perpetrating even when that has been debunked – that's not the way you do it." 
"The way you do it, the way you lead is to fight back against the lies, is to speak the truth. So I'm here defending my state of Florida against false accusations and against lies. And we're going to continue to speak the truth," he added.
DESANTIS TAKES SWING AT BYRON DONALDS IN DEFENSE OF FLORIDA'S SLAVERY CURRICULUM: 'DON'T STAND WITH KAMALA'
On Thursday, Scott called for DeSantis to clarify how Florida teaches students about slavery after the governor defended the state's new curriculum from similar criticism by Rep. Byron Donalds, R-Fla. 
"There is no silver lining in slavery," Scott said. "The truth is, anything you can learn that — any benefits that people suggest you had during slavery, you would've had as a free person. What slavery was, was really about separating families, about mutilating humans and even raping their wives. It was just devastating."
"I would hope that every person in our country, and certainly running for president, would appreciate that," he added.
DESANTIS AIDES BATTLE BYRON DONALDS OVER FLORIDA EDUCATION POLICY: 'DID KAMALA WRITE THIS?'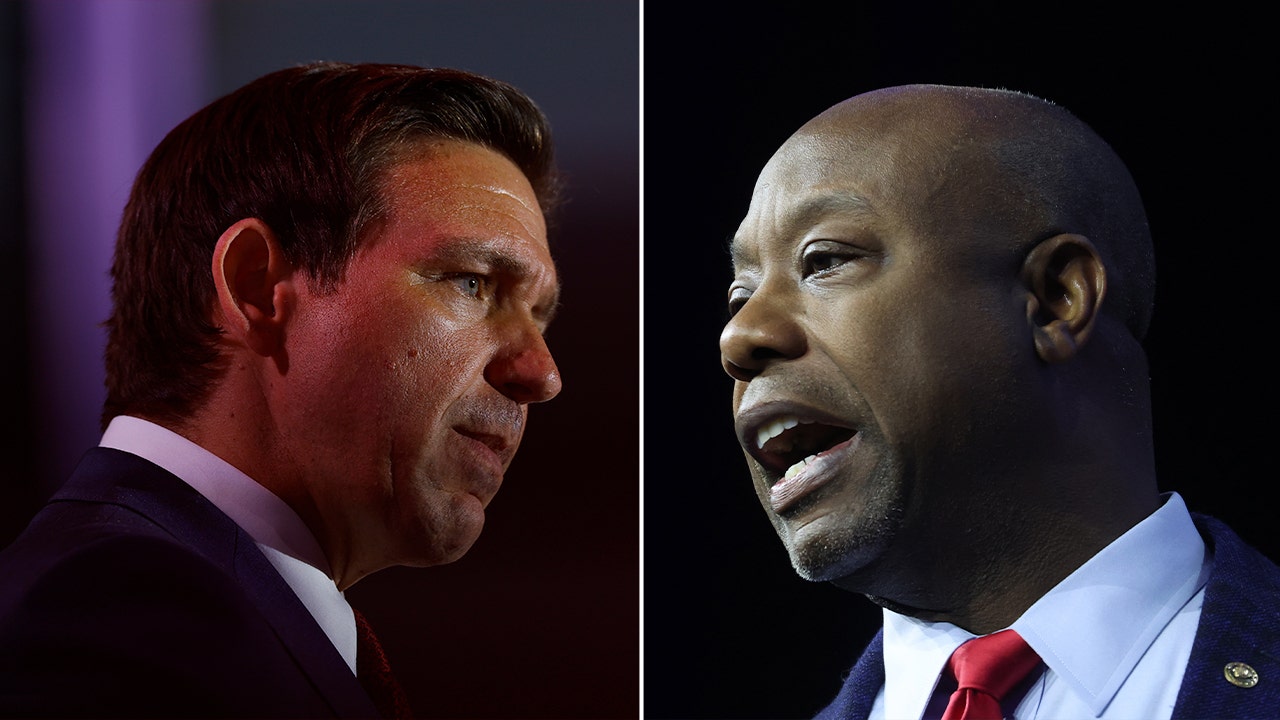 The criticism from Scott and Donalds joins that from Vice President Kamala Harris and left-wing media outlets claiming Florida's curriculum teaches students that slaves in the U.S. "benefited from slavery" — an accusation which DeSantis' administration has fiercely denied. 
Their criticism also breaks with the large number of conservatives who've rejected the left's narrative on the new curriculum, which was approved by the Florida Department of Education last week, and states, "Instruction includes how slaves developed skills which, in some instances, could be applied for their personal benefit." 
Multiple Black scholars helped construct the new curriculum.
BIDEN FACES POTENTIAL NEW CHALLENGE FROM FELLOW DEMOCRAT IN 2024 PRESIDENTIAL RACE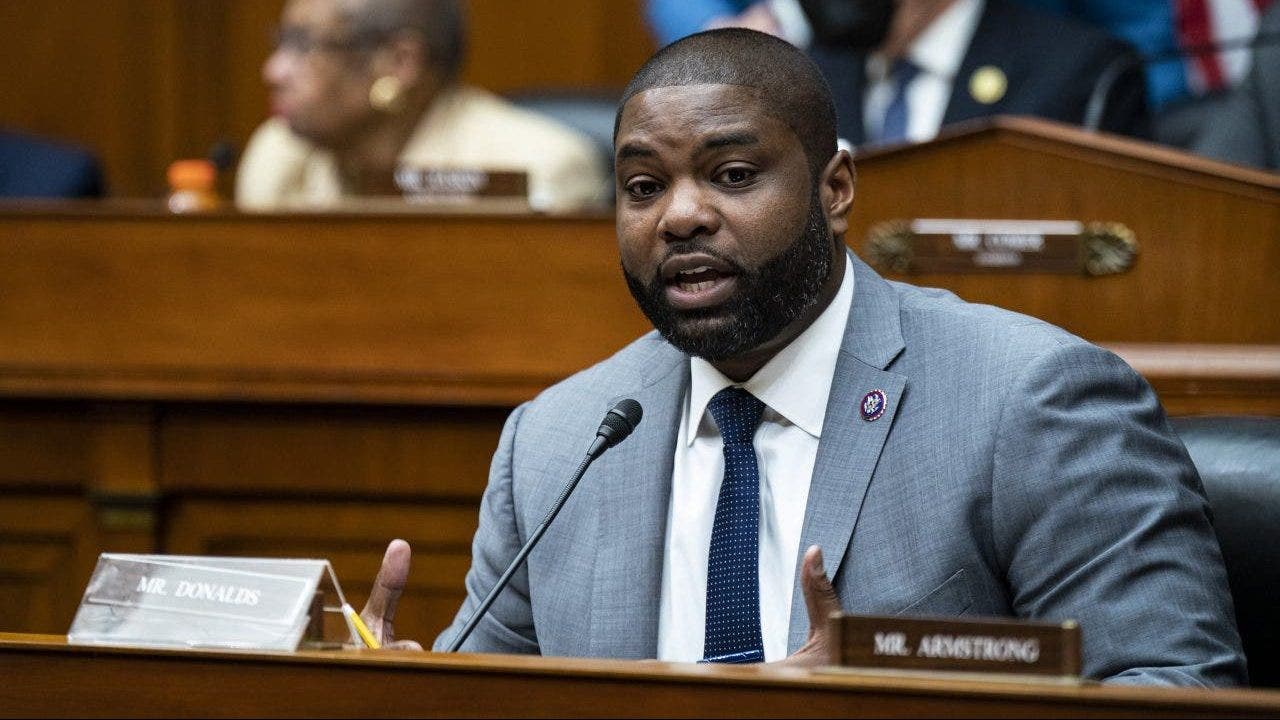 The line is just one out of 191 other listed items in the standards, but the singling out of that one line by Harris during a trip to Florida last week led to countless critics accusing her of "brazenly lying," and "misleading" the American people. 
When reached for comment, Scott's campaign pointed Fox News Digital to comments he made Friday to the NH Journal, calling the controversy surrounding the school curriculum a "hot mess that isn't necessary."
"What I said isn't controversial at all: Slavery has no redeeming benefit, no redeeming value," he said. "There's no silver lining in slavery. We founded this nation upon the notion of freedom. Slavery is a deprivation of freedom. It is antithetical to who we are. That doesn't need to be explained. That just needs to be digested."
CLICK HERE TO GET THE FOX NEWS APP
"Truth be told, whether you're Kamala Harris or Ron DeSantis, having an opportunity to restate your position against slavery is always something that should be welcomed by all people: Conservatives, liberals, Black, White, rich, poor, red, blue. It doesn't really matter," he added.
Fox News' Chris Pandolfo contributed to this report.