President Biden on Friday authorized a new weapons aid package to Taiwan worth up to $345 million, an action likely to anger China. 
Congress approved up to $1 billion worth of Presidential Drawdown Authority weapons aid for Taiwan, which strongly rejects Chinese sovereignty claims, in the 2023 budget. Beijing has repeatedly demanded the United States, Taiwan's most important arms supplier, halt the sale of weapons to the island.
The White House did not disclose details of what's in the package, though Reuters reports it is expected to include four unarmed MQ-9A reconnaissance drones if U.S. officials can remove some of the advanced equipment installed on the drones that only the U.S. Air Force is permitted access to.
TAIWAN'S VICE PRESIDENT PLANS TO VISIT THE US IN AUGUST, RAISING CONCERN OF POTENTIAL REBUKE FROM CHINA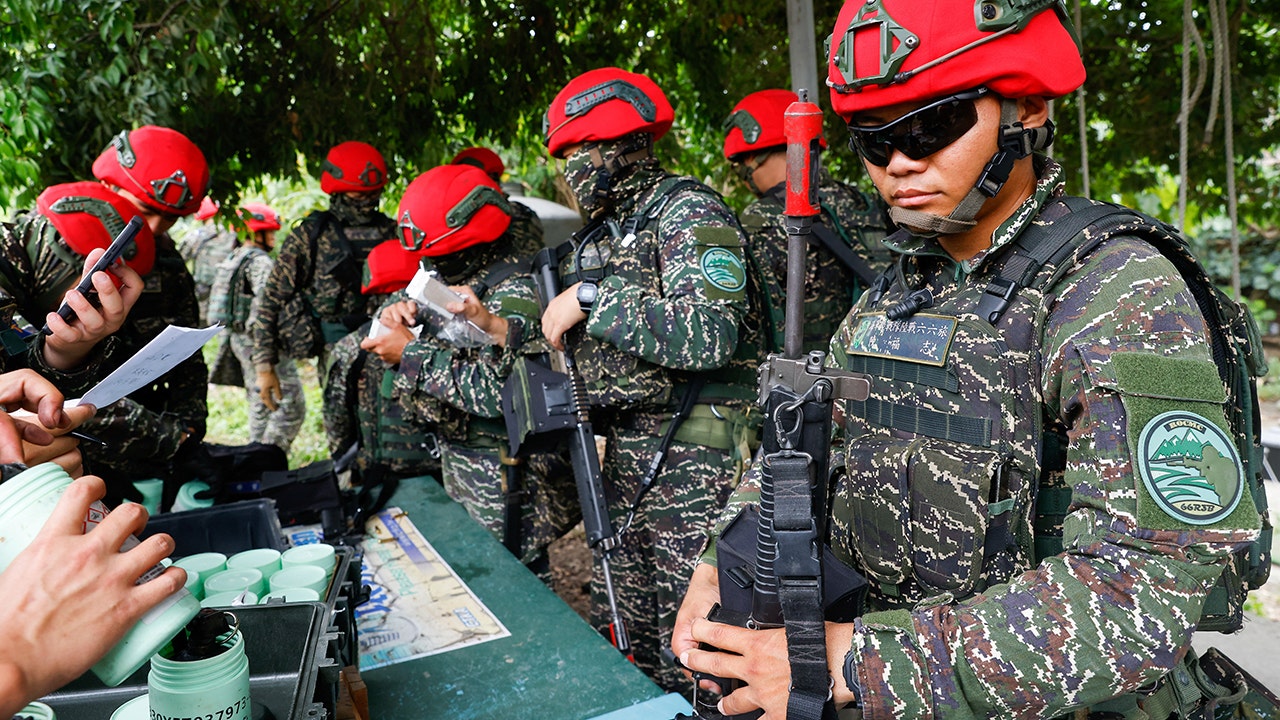 In a statement, Taiwan's defense ministry thanked the U.S. for its "firm security commitment," adding that it will not comment on the details because of a "tacit agreement" between the two parties. 
Reuters previously reported that an issue over who would pay for the drone alterations was an obstacle to their inclusion in the weapons package. The outlet could not determine if the drones were still included. 
CHINA SENDS SWARMS OF WARPLANES, NAVY SHIPS TO TAIWAN AHEAD OF ANNUAL INVASION TRAINING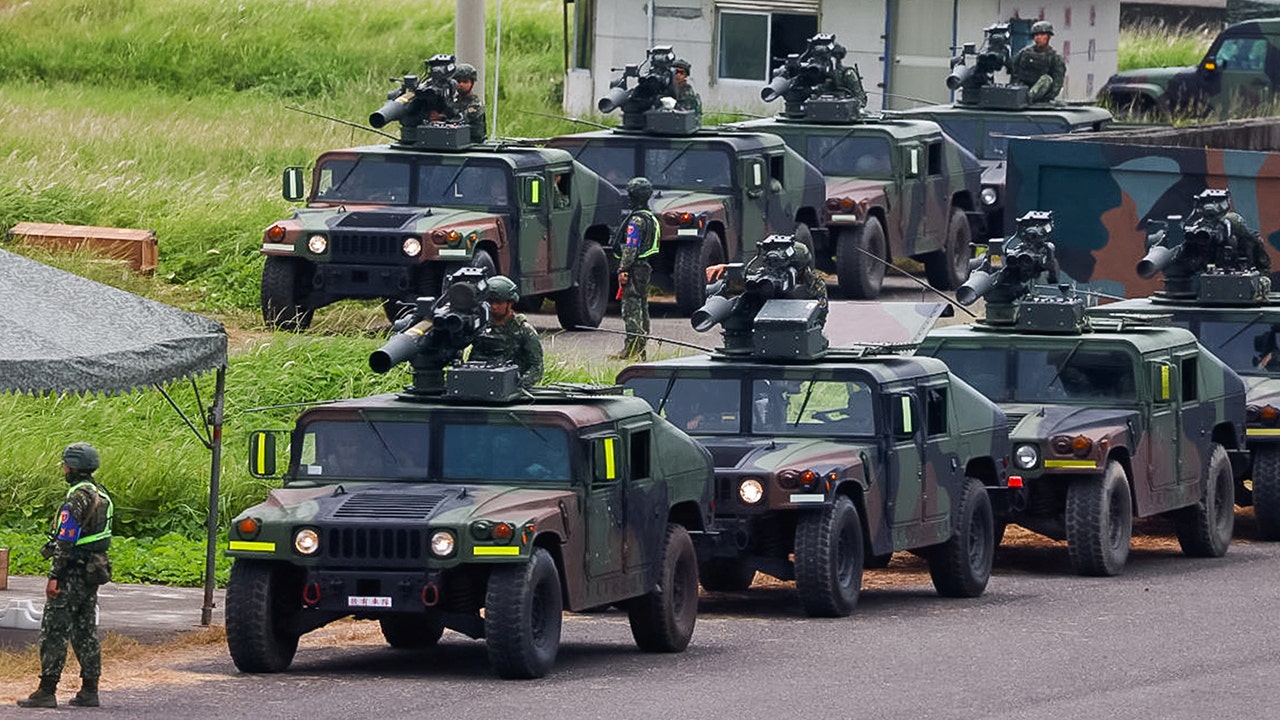 Taiwan had previously agreed to purchase four — more advanced — MQ-9B SeaGuardian drones made by General Atomics, which are slated for delivery in 2025.
China considers close U.S. ally Taiwan its own province and regularly sends planes and warships to harass the island's military and intimidate its 23 million citizens. It has never renounced the use of force to annex the island. Taiwan strongly opposes China's sovereignty claims and has asserted its independence. 
LITHUANIA BOLSTERS TIES WITH TAIWAN AHEAD OF NATO SUMMIT AMID CHINA 'THREAT'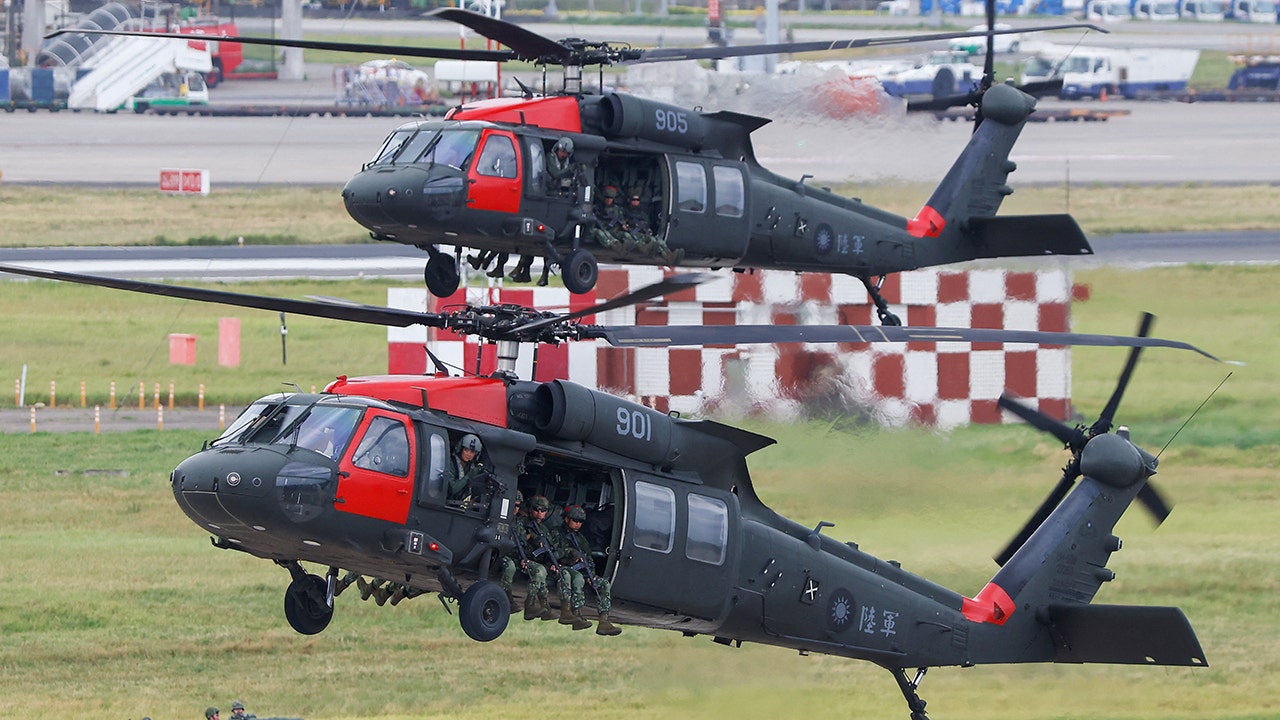 Secretary of Defense Lloyd Austin previewed additional U.S. aid to Taiwan in comments made to the Senate on May 16. "I'm pleased that the United States will soon provide significant additional security assistance to Taiwan through the Presidential Drawdown Authority that Congress authorized last year," he said.
Earlier this month, U.S. Army General Mark Milley, Chairman of the Joint Chiefs of Staff, said the U.S. and its allies need to speed up the delivery of aid to Taiwan.
CLICK HERE TO GET THE FOX NEWS APP
"The speed at which we, the United States, or other countries assist Taiwan in improving (their) defensive capabilities, I think that probably needs to be accelerated in the years to come," Milley told reporters during a visit to Tokyo. 
The Presidential Drawdown Authority (PDA) has been used on an emergency basis to expedite security assistance to Ukraine by allowing the president to transfer articles and services from U.S. stockpiles. The Taiwan PDA, however, is a non-emergency authority approved by Congress last year.
Reuters contributed to this report.