Republican presidential hopeful Tim Scott on Thursday called for Florida Gov. Ron DeSantis to clarify how his state teaches students about slavery after Vice President Kamala Harris attacked Florida's school curriculum. 
Harris and left-wing media outlets have claimed Florida's curriculum teaches students that slaves in the U.S. "benefited from slavery" — an accusation which DeSantis' administration has fiercely denied. A reporter asked Scott for his thoughts on the controversy at a campaign stop outside Des Moines, Iowa, and the South Carolina senator spoke broadly about the evils of slavery. 
"There is no silver lining in slavery," Scott said. "The truth is, anything you can learn that — any benefits that people suggest you had during slavery, you would've had as a free person. What slavery was, was really about separating families, about mutilating humans and even raping their wives. It was just devastating."
"I would hope that every person in our country, and certainly running for president, would appreciate that," he added. 
DESANTIS TAKES SWING AT BYRON DONALDS IN DEFENSE OF FLORIDA'S SLAVERY CURRICULUM: 'DON'T STAND WITH KAMALA'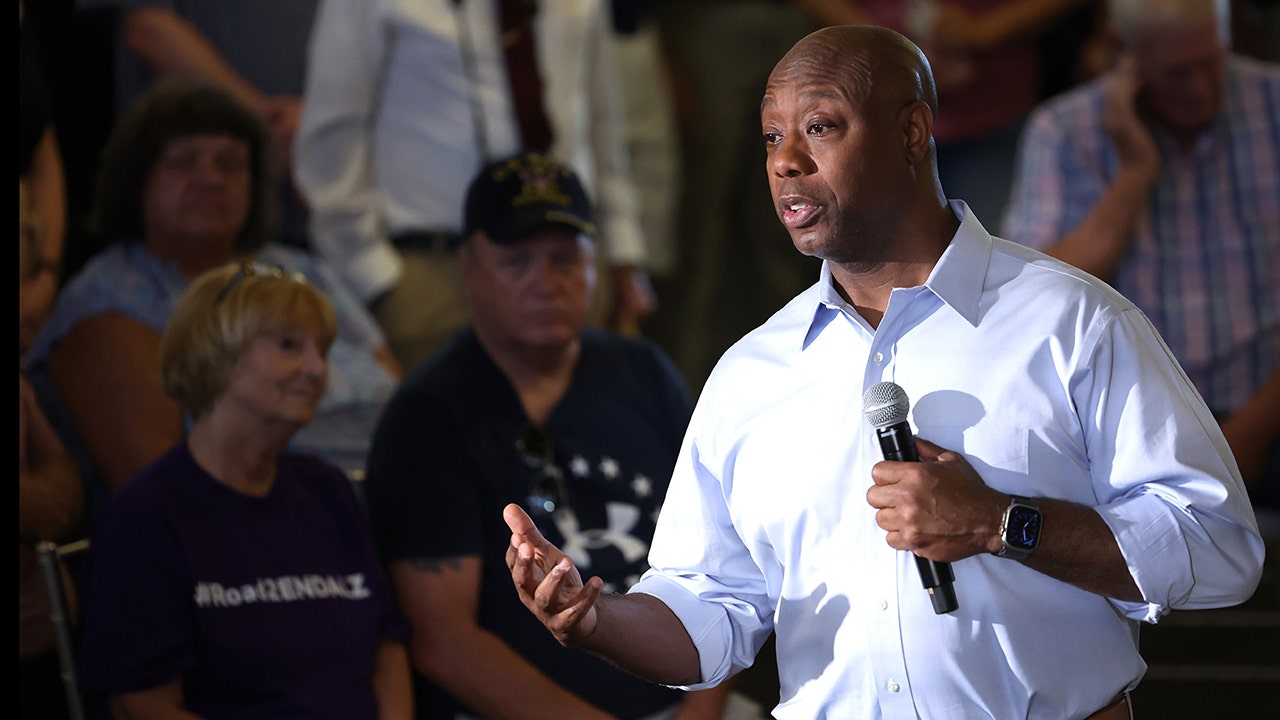 Scott suggested DeSantis' comments defending Florida's standards might be something he will regret and encouraged reporters to keep asking the governor questions. 
"People have bad days. Sometimes they regret what they say, and we should ask them again to clarify their position," Scott said.
The vice president dragged Florida's new school curriculum into the spotlight last week during her speech in Jacksonville, Florida, where she asserted that middle school students "will be taught that enslaved people benefited from slavery." Her speech generated a media firestorm over Florida's standards and unleashed a wave of attacks from the left on DeSantis. 
The curriculum, which was approved by the Florida Department of Education last Wednesday, states, "Instruction includes how slaves developed skills which, in some instances, could be applied for their personal benefit." Amid a media firestorm over the curriculum, DeSantis' administration has pointed out this is just one out of 191 items listed in the state standards. Jeremy Redfern, the press secretary for the Governor's Office, compared Florida's standards to similar requirements published by the College Board for its AP African American Studies course.
CRITICS UNLEASH ON KAMALA HARRIS' 'EVIL,' 'ASTONISHING LIE' ABOUT FLORIDA'S SCHOOL CURRICULUM ON SLAVERY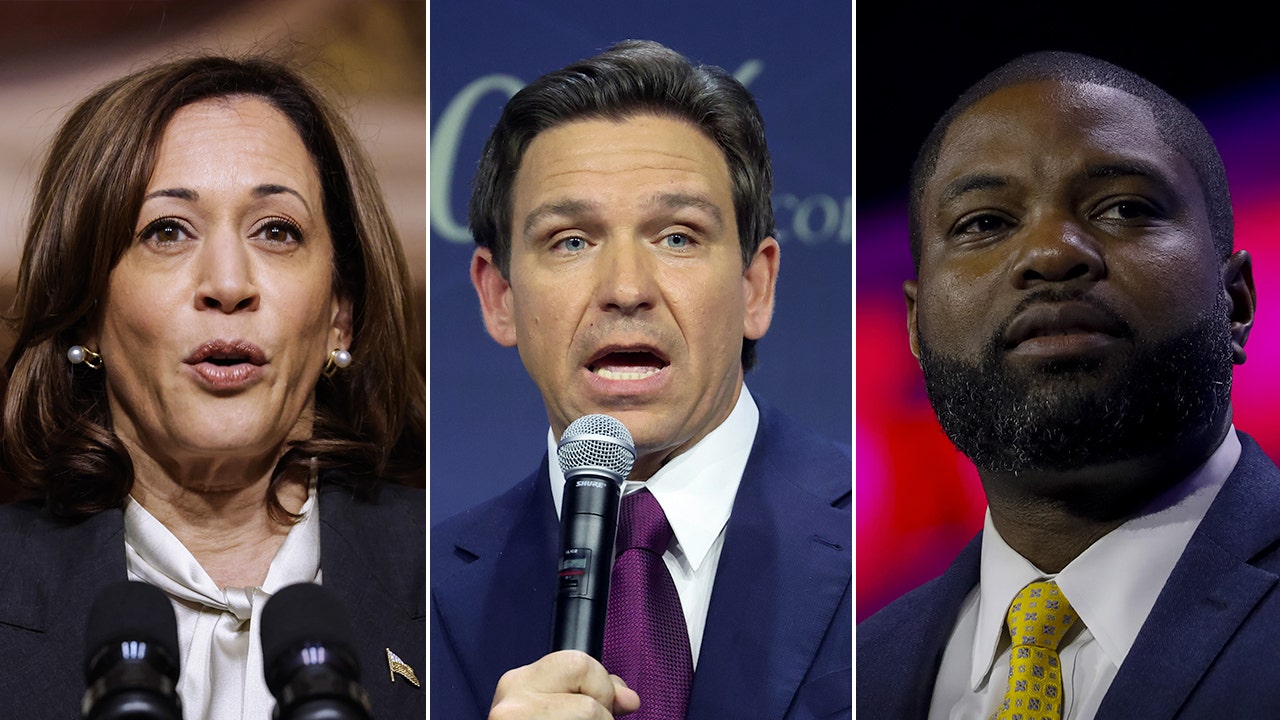 AP students are required to learn that, "In addition to agricultural work, enslaved people learned specialized trades and worked as painters, carpenters, tailors, musicians, and healers in the North and South. Once free, American Americans used these skills to provide for themselves and others," according to standards labeled "essential knowledge."
However, Florida Republican Rep. Byron Donalds joined Harris by speaking out against the curriculum on Wednesday, arguing "the attempt to feature the personal benefits of slavery is wrong and needs to be adjusted." He called the rest of the standards "good, robust and accurate."
DeSantis hit back at Donalds at a campaign stop in Iowa, where he delivered an ultimatum; either side with what he calls the "Free State of Florida" or side with Harris "and liberal media outlets" who have attacked the curriculum. 
DESANTIS AIDES BATTLE BYRON DONALDS OVER FLORIDA EDUCATION POLICY: 'DID KAMALA WRITE THIS?'
"So at the end of the day, you got to choose. Are you going to side with Kamala Harris and liberal media outlets? Are you going to side with the state of Florida?" DeSantis said. 
"I think it's very clear that these guys did a good job on those standards. It wasn't anything that was politically motivated. These are serious scholars," he said. "So don't side with Kamala on that, stand up for your state."
CLICK HERE TO GET THE FOX NEWS APP
When asked about the standards, DeSantis has redirected questions to the Florida Department of Education and said he was not involved in writing them. 
When pressed by CNN last week, DeSantis said, "I think that they're probably going to show some of the folks that eventually parlayed, you know, being a blacksmith into, into doing things later in life. But the reality is, all of that is rooted in whatever is factual. They listed everything out. And if you have any questions about it, just ask the Department of Education." 
Fox News reached out to the DeSantis campaign and the governor's office for comment but did not receive a response. 
Fox News' Brandon Gillespie contributed to this report.