House Republicans have floated launching an impeachment inquiry against President Biden amid newly surfaced allegations that suggest his involvement in the business dealings his son, Hunter. But can congressional lawmakers initiate the use of that constitutional tool for alleged treason, bribery or high crimes and misdemeanors that transpired before holding the office of the presidency?
"The answer is clear," Harvard Law professor emeritus Alan Dershowitz told Fox News Digital. "No one knows."
BIDENS ALLEGEDLY 'COERCED' BURISMA CEO TO PAY THEM MILLIONS TO HELP GET UKRAINE PROSECUTOR FIRED: FBI FORM
Article II, Section 4, of the U.S. Constitution states: "The President, Vice President and all civil Officers of the United States, shall be removed from Office on Impeachment for, and Conviction of, Treason, Bribery, or other high Crimes and Misdemeanors."
But it doesn't specify whether those alleged actions need to take place during the time the official holds the office.
"The crucial impeachment language in the Constitution is not limited to 'high Crimes and Misdemeanors' committed while 'in office,'" senior legal fellow at The Heritage Foundation Hans A. von Spakovsky told Fox News Digital. "That language is not there."
Fox News contributor Andy McCarthy noted that "impeachment is a political process, not a legal one."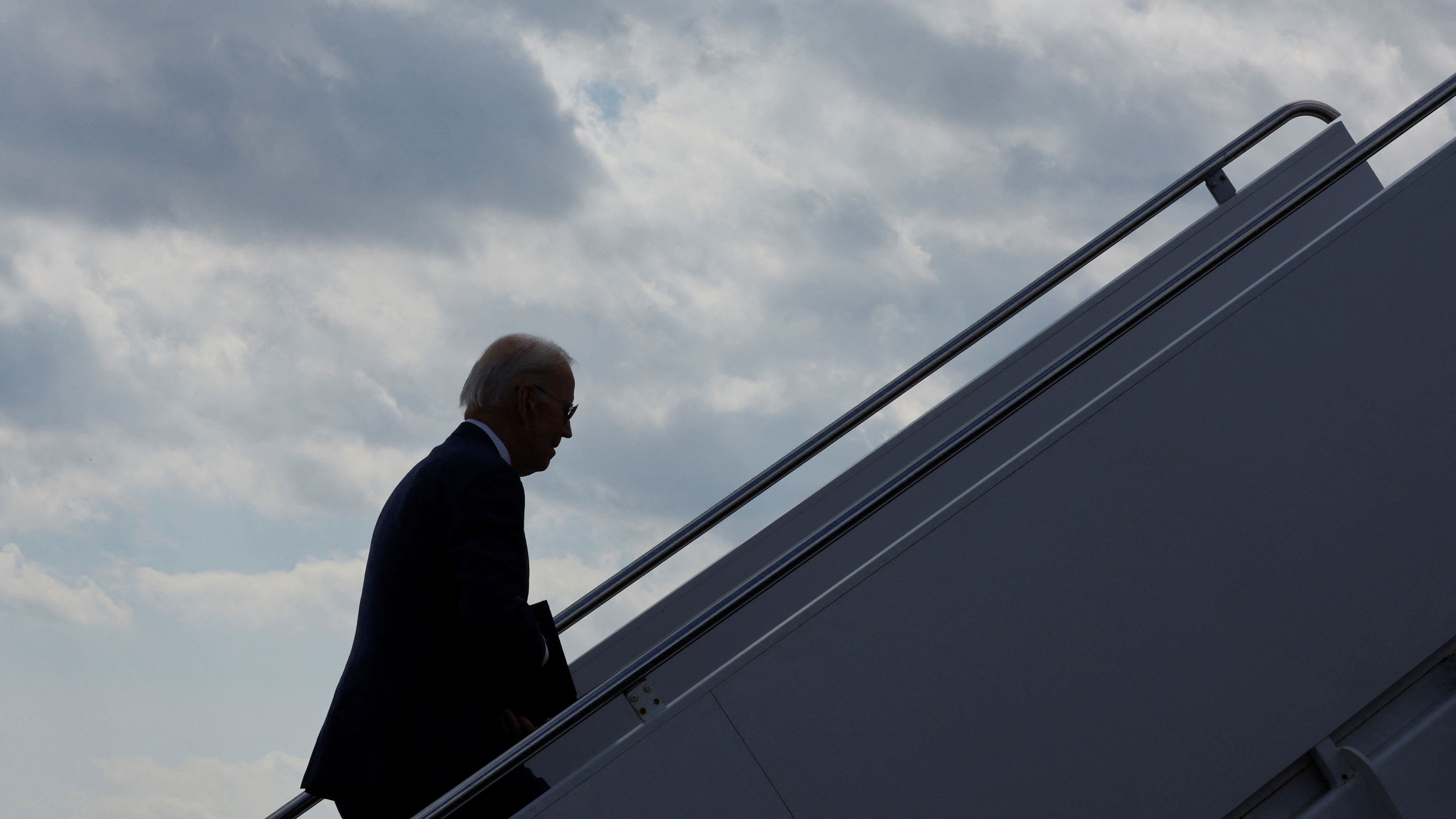 "When you ask lawyers these questions, what they tend to try to suggest is this is controlled by legal rules and, therefore, they propose that the abuse of power that rises to the level of 'high Crimes and Misdemeanors' has to occur when the person is president – it has to be an abuse of presidential power," McCarthy said. "The fact of the matter, though, is that impeachment is not controlled by legal rules but political rules."
Quoting then-House Minority Leader Gerald Ford in 1970, McCarthy said, "An impeachable offense is whatever a majority of the House of Representatives considers it to be at a given moment in history."
"The Constitution specifically assigns to Congress the determination of whether impeachable offenses were found, and, under separation of powers, the court stays out of it," McCarthy continued. "Politically speaking, it is whatever Congress says it is."
Former Whitewater prosecutor Robert Ray agreed that "the answer to the question is ultimately up to the House to decide . . . the rule being – to paraphrase former President Ford – an impeachable offense is whatever a majority of the House of Representatives says it is." 
But Ray said he personally believes the abuse has to take place when a president is in office.
Republicans currently hold the majority in the House of Representatives. The House Oversight Committee, led by Chairman James Comer, R-Ky., has been investigating the Biden family's allegedly corrupt foreign business dealings for months and whether President Biden, while serving as vice president or after, had been involved.
EXCLUSIVE: JOE BIDEN ALLEGEDLY PAID $5M BY BURISMA EXECUTIVE AS PART OF BRIBERY SCHEME, ACCORDING TO FBI DOCUMENT
The president has fallen directly at the center of that investigation in recent weeks as an unclassified FBI document – an FD-1023 form – was released, containing allegations that Joe Biden and Hunter Biden "coerced" the CEO of Burisma Holdings to pay them millions of dollars in exchange for their help in getting the Ukrainian prosecutor investigating the company fired.
That FD-1023 form is part of an ongoing federal investigation, law enforcement sources told Fox News Digital.
Since then, Republican leaders have suggested the possibility of an impeachment inquiry, saying the American people "have a right to know" if the criminal bribery scheme allegations are true and whether Biden was tangled up in his son's business dealings.
As for the criminal bribery allegations, McCarthy told Fox News Digital that the framers of the Constitution were "most animated" by "maladministration" but also by "the possibility that a president could be controlled by foreign powers."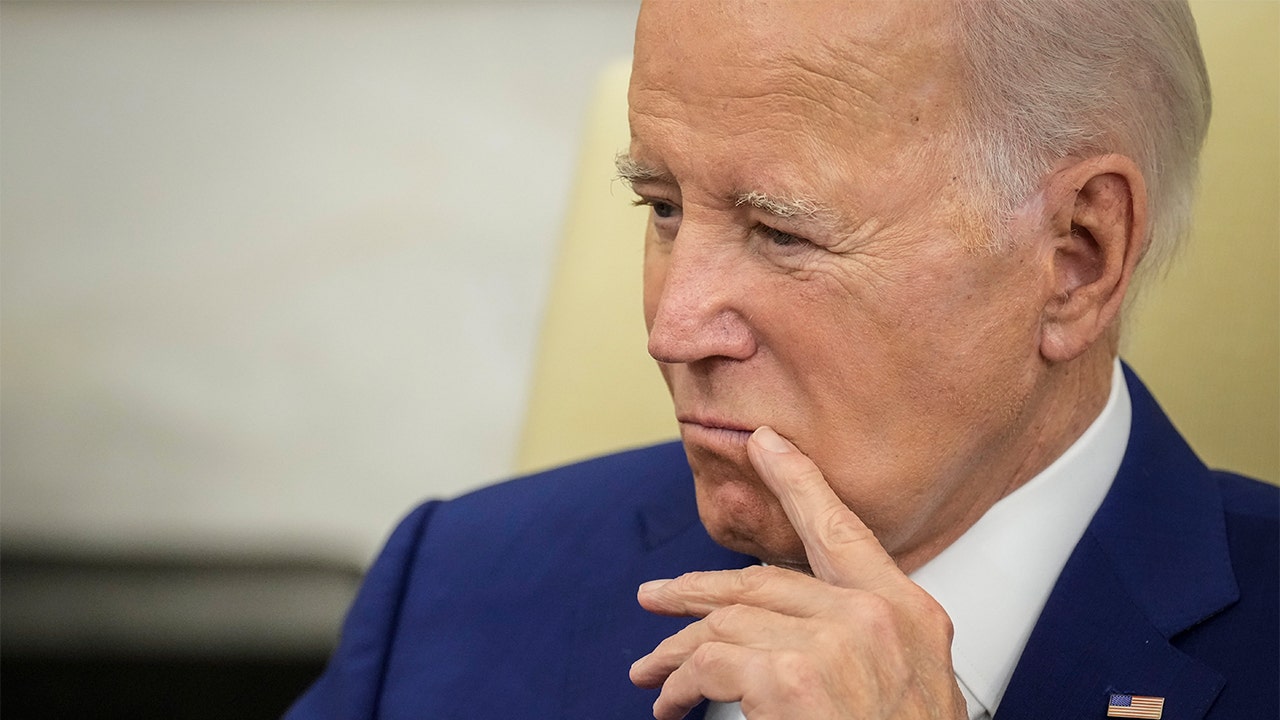 "The founders were concerned if a foreign power had corrupted the president," McCarthy said. "It just seems to me that the possibility that a president could be purchased, or a person who occupies the office of the presidency could be purchased, by a corrupt foreign government is not limited to his time in power."
McCarthy added, "If I bribe you with $10 million three years before you're president, I still own you when you're president."
He said there is "nothing in the U.S. Constitution that says a high crime and misdemeanor has to be an abuse of power by the incumbent."
But Ray and Laurence Tribe, professor of constitutional law emeritus at Harvard University, interpret that the alleged abuse should take place while the president is in office.
"It has to be an abuse of office – there is just no question about that much," Tribe said, adding that impeachment is "about abuse of power" and warned that, in the future, we are "bound to have presidents who use the presidency for personal benefits rather than benefits of the people."
Tribe told Fox News Digital that an official "can be impeached for treason, bribery or other high crimes, but it always meant abuses of office."
HUNTER DEMANDED $10M FROM CHINESE ENERGY FIRM BECAUSE 'BIDENS ARE THE BEST,' HAVE 'CONNECTIONS'
"And you can't abuse an office you don't hold," he told Fox News Digital.
"If we fire this gun too often when it has too many blanks in it, I think we will lose the only tool we have to hold presidents in account while they are in office," Tribe told Fox News Digital, referring to the frequent use of impeachment.
"This isn't even a close case," he continued. "There are a lot of close cases in history, but talking about allegations of family misdeeds where the evidence of alleged misdeeds just hasn't turned up and where it is before someone became president is crazy."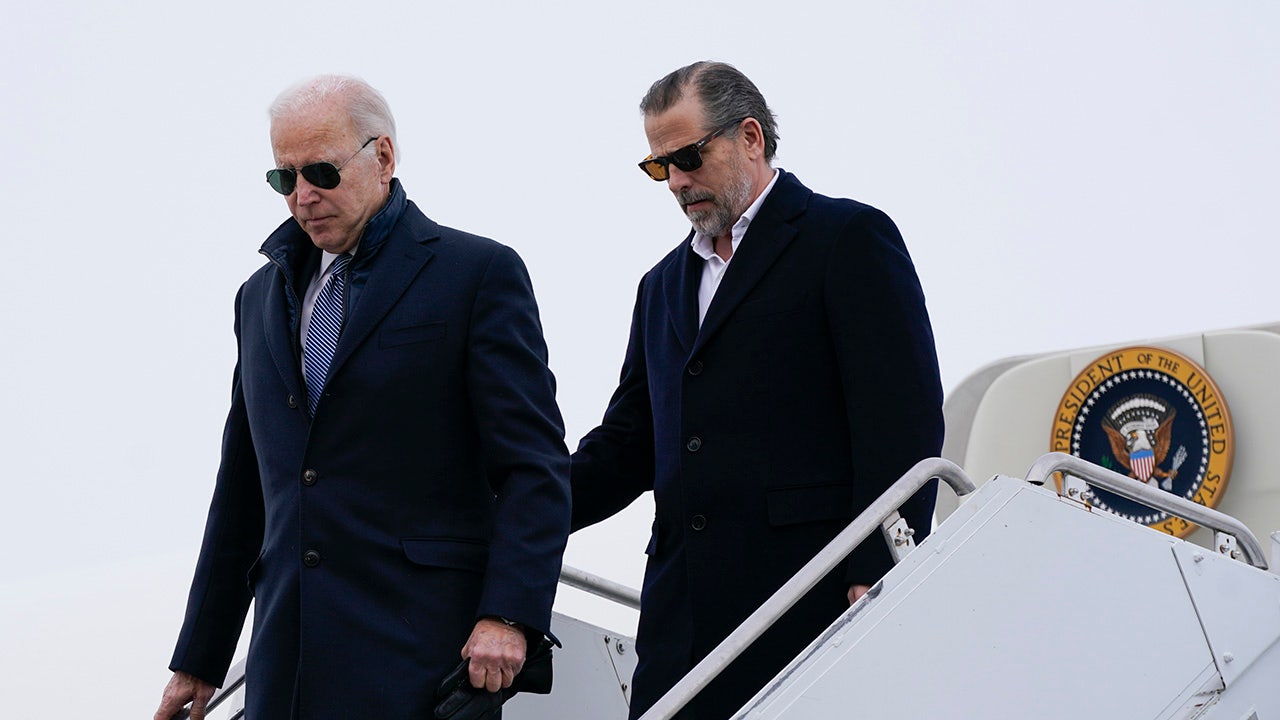 Tribe said the discussion "discredits the impeachment process."
"And when we really need it, it's not going to make sense," he said. "It's like the boy who cried wolf."
Tribe said the impeachments of former President Donald Trump were "the heartland of what impeachment is all about – about abuse of power."
The House voted to impeach Trump in December 2019 on two counts, abuse of power and obstruction of Congress, related to his phone call with Ukrainian President Volodymyr Zelenskyy in which he pressed Zelenskyy to launch investigations into the Biden family's actions and business dealings in Ukraine – specifically Hunter Biden's ventures with Ukrainian natural gas firm Burisma Holdings. The president's request came after millions in U.S. military aid to Ukraine had been frozen, which Democrats and some witnesses have cited as a quid pro quo arrangement.
FLASHBACK: HUNTER BIDEN ASSOCIATE TEXTS HINT AT PUSH TO 'GET JOE INVOLVED,' MAKE IT LOOK LIKE 'TRULY FAMILY BUSINESS'
Hunter Biden at the time was, and still is, under federal criminal investigation for his tax affairs, prompted by suspicious foreign transactions.
The Senate voted for Trump's acquittal in February 2020.
Later, the House of Representatives impeached Trump on a charge of inciting an insurrection for the Jan. 6, 2021, Capitol riot, making him the first and only president to be impeached, and ultimately acquitted, twice in history.
HUNTER BIDEN REQUESTED KEYS FOR NEW 'OFFICE MATES' JOE BIDEN, CHINESE 'EMISSARY' TO CEFC CHAIRMAN, EMAILS SHOW
Tribe, though, warned Republicans of their slim majority in the House, and he suggested that threats of impeachment are being used as "some kind of game."
"You indict our guy, we impeach your guy," Tribe said, referring to DOJ indictments of Trump. "The stakes are pretty serious."
He added, "The democracy isn't going to preserve itself if we take all the tools to protect it and play with them like they are some kind of video game."