President Biden on Friday suggested that Republicans will impeach him because inflation has come down so much that his opponents can no longer attack the Biden economy.
The president made those remarks in Auburn, Maine, where he delivered a stump speech arguing that "Bidenomics" is strengthening the middle class, creating jobs and bringing inflation down. 
"In fact, we have the lowest rate of inflation among the world's major economies," Biden said. "While there's more work to do, earlier this week the Washington Post suggested that Republicans may have to find something else to criticize me for, now that inflation is coming down. 
"Maybe they'll decide to impeach me because it's coming down, I don't know," Biden said. "I love that one. Anyway, that's another story."
DOOR MAY BE OPEN TO IMPEACHING BIDEN FOR MISDEEDS COMMITTED PRIOR TO PRESIDENCY: LEGAL EXPERTS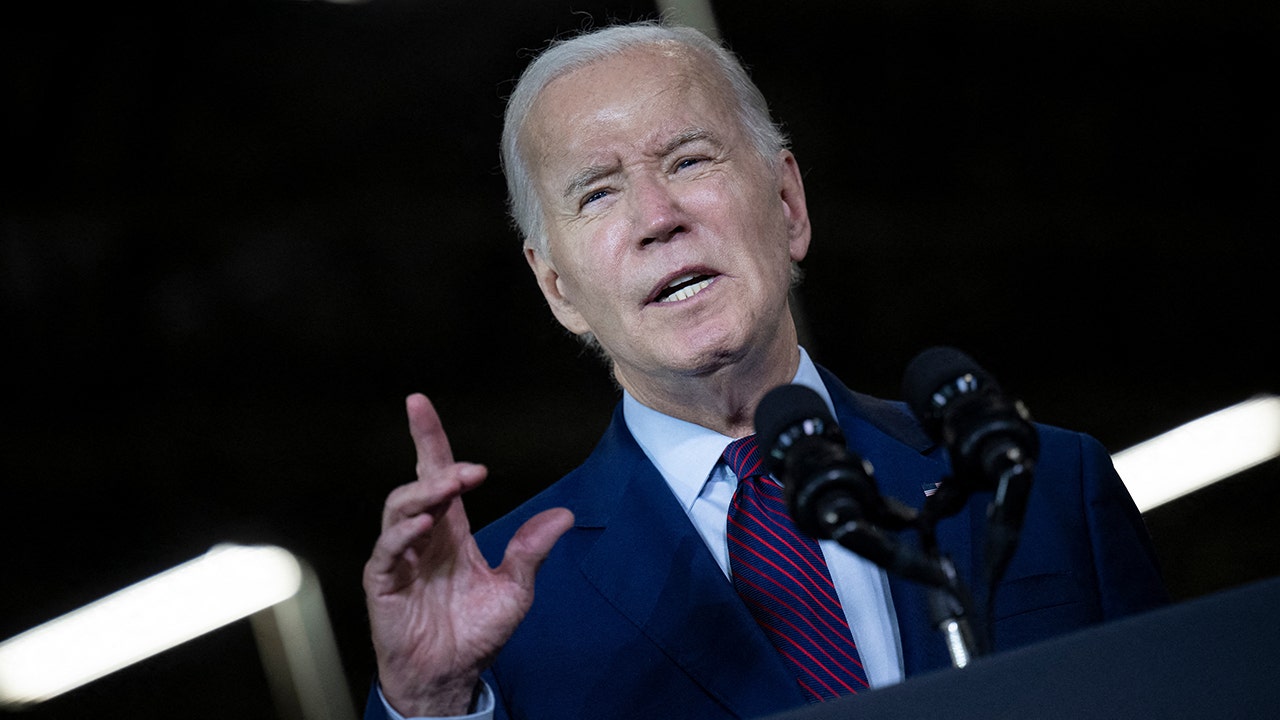 House Republicans have floated launching an impeachment inquiry against Biden amid newly surfaced allegations that suggest his involvement in the business dealings his son, Hunter. Chairman James Comer, R-Ky., has led House Oversight Committee investigations into the Biden family's allegedly corrupt business dealings for months, seeking evidence that Biden used his former office of vice president as leverage to enrich the family. 
The president has fallen directly at the center of that investigation in recent weeks as an unclassified FBI document — an FD-1023 form — was released, containing allegations that Joe Biden and Hunter Biden "coerced" the CEO of Burisma Holdings to pay them millions of dollars in exchange for their help in getting the Ukrainian prosecutor investigating the company fired.
That FD-1023 form is part of an ongoing federal investigation, law enforcement sources told Fox News Digital.
Biden's comments in Maine point to his strategy for a potential impeachment inquiry — to delegitimize the investigations as a last-ditch political effort by Republicans, who he will claim have run out of substantive issues to discuss ahead of the next election. 
TOP CONSERVATIVE GROUP DECLARES 'BIDENOMICS IS BROKEN' IN NATIONAL AD CAMPAIGN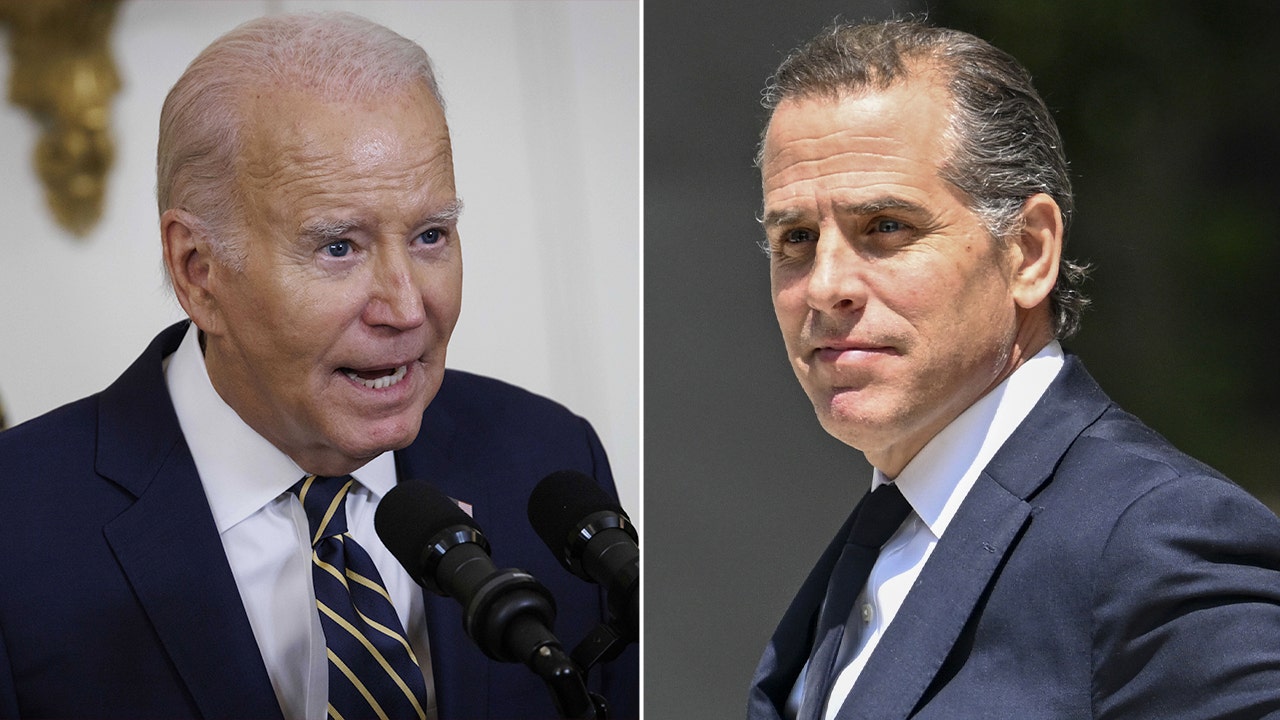 Biden's case for re-election in 2024 rests on recent low unemployment numbers and GDP growth that he argues are the direct result of his policies. "Bidenomics" is the president's catch-all term for increased government spending, higher taxes on the wealthy and subsidies for the clean energy industry he claims will stimulate growth and create jobs. Bolstered by a strong economic report that showed GDP growth beat expectations and rose 2.4% in the second quarter of 2023, the president took credit for an improving economy.
"Yesterday, we learned the economy grew faster than expected last quarter. And this morning, we saw data showing that last month the annual rate of inflation continued to decline," Biden said Thursday. "So, inflation is now at its lowest point in two years, and wages are up after being adjusted for inflation." 
The president boasted that 13 million new jobs have been created since he assumed office, including 800,000 new manufacturing jobs. He noted that unemployment has been below 4% for the longest stretch in over 50 years, and declared that all jobs lost during the COVID-19 pandemic have now been recovered with higher pay and more job satisfaction. 
"I'm not here to declare victory on the economy. We have more work to do. We have a plan for turning things around," Biden said. "Bidenomics is just another way of saying restoring the American dream."  
BIDEN SERVES WORD SALAD AT 'KITCHEN TABLE' ECONOMICS SPEECH
While recent economic indicators suggest the economy is improving, and fears of an imminent recession are fading, public opinion polling continues to indicate that Americans are giving Biden little credit. The president's approval ratings on the economy remain deeply underwater in most surveys.
CLICK HERE TO GET THE FOX NEWS APP
A Fox News national poll conducted last month indicated that most voters were unhappy with how things are going in the country and continued to rate economic conditions negatively. In addition, few voters believe they are gaining financial ground, according to the survey.
Fox News' Brooke Singman and Paul Steinhauser contributed to this report.