White House press secretary Karine Jean-Pierre on Thursday dismissed the possibility of President Biden issuing a pardon for his son Hunter Biden, who is facing ongoing legal problems related to a federal investigation, as well as two counts of willful failure to pay federal income tax.
"No," Jean-Pierre simply said when Fox News' Mark Meredith asked during the daily White House press briefing whether there was any possibility Biden would end up pardoning his son.
She interrupted an attempted following up question saying, "I just said no," before moving on to another reporter.
WHITE HOUSE SHUTS DOWN QUESTIONS ON COLLAPSE OF HUNTER BIDEN PLEA DEAL: 'I DON'T HAVE ANYTHING TO SHARE'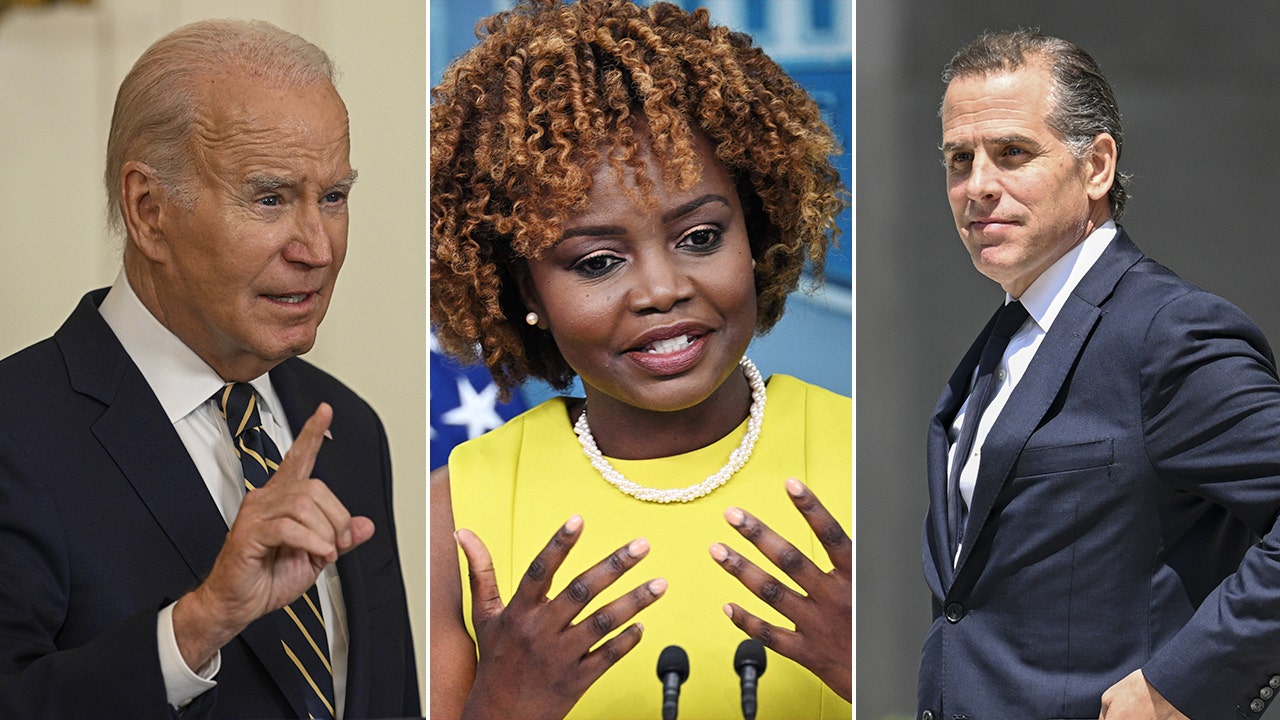 President Biden and First Lady Jill Biden have expressed "support" for Hunter following his "not guilty" pleas to the two misdemeanor tax charges in his first appearance in federal court in Wilmington, Delaware on Tuesday.
Hunter was expected to plead guilty to the two counts as part of plea deal to avoid jail time on a felony gun charge, but the deal fell apart, leading to his "not guilty" pleas as prosecutors confirmed he is still under federal investigation. 
The White House repeatedly shut down questions on the breakdown of the plea agreement during Wednesday's press briefing after attempting to preemptively encourage reporters not to ask questions related to Hunter's ongoing legal issues.
WHITE HOUSE REVEALS WHERE IT NOW STANDS ON POSSIBLE EXISTENCE OF ALIENS: 'WE DON'T KNOW'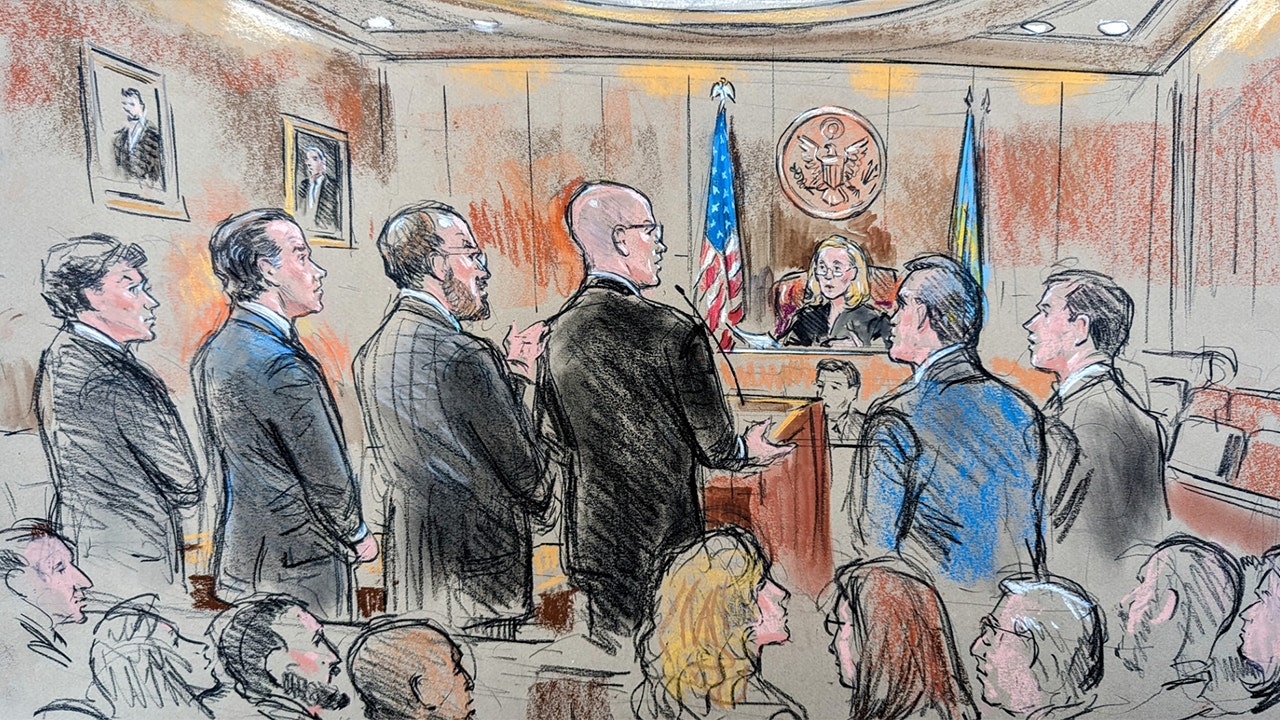 Had the plea deal gone through, Hunter would have been granted broad immunity that would have protected him from prosecution over a wide range of alleged and potential federal crimes, according to newly released documents.
Specifically, the legal arrangement involved both a plea agreement over the tax charges and a related pretrial "diversion agreement" regarding a separate felony charge of possession of a firearm by a person who is an unlawful user of or addicted to a controlled substance. 
Under the diversion agreement, the government wouldn't charge Hunter Biden with the more serious gun charge if he pleaded guilty to the tax charges.
RFK JR RIPS WHITE HOUSE'S 'BAD DECISIONS,' WON'T SAY WHETHER BIDEN IS FIT TO SERVE AS PRESIDENT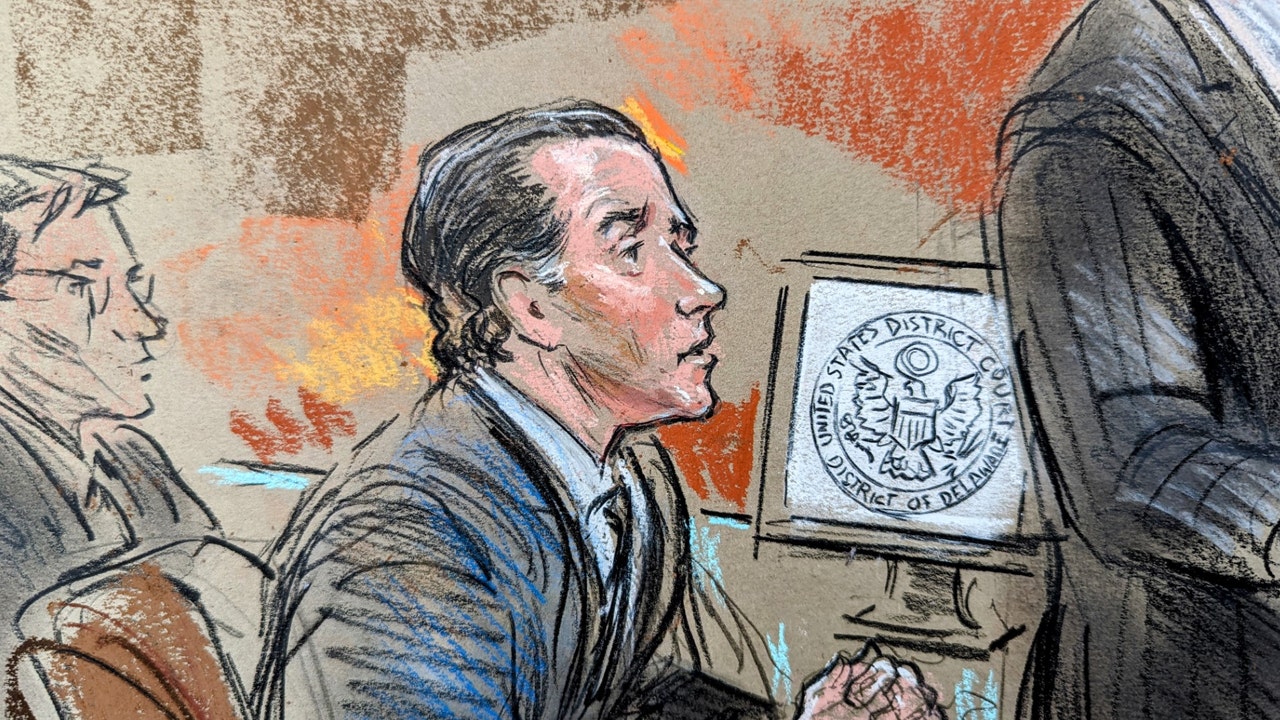 In the wake of the courtroom drama, Politico obtained and published the text of both agreements that were part of Hunter Biden's deal. Perhaps most notably, the diversion agreement included a clause granting him broad immunity, in perpetuity, for a range of issues scrutinized by the Justice Department during its years long investigation into the first son.
Fox News' Aaron Kliegman contributed to this report.