Senate Democrats voted Thursday to kill a Republican proposal that would have banned government buildings from flying or displaying flags other than the American flag.
Sen. Roger Marshall, R-Kan., proposed an amendment to the National Defense Authorization Act (NDAA) that would have imposed this ban on all public buildings, including federal office buildings, post offices, courthouses and other structures used by the government.
The measure won a 50-49 majority, but 60 votes were needed to approve it under an agreement worked out with Senate leadership, so it failed. Sen. Joe Manchin, D-W.Va., was the only Democrat to join Republicans in support of the language.
Marshall's amendment is similar to one proposed in the House by Rep. Ralph Norman, R-S.C. That language, which was attached to the House version of the NDAA, was focused on preventing the Defense Department from flying the Pride flag, as other federal agencies did in June during Pride month, or other controversial symbols.
HOUSE VOTES TO BAN PENTAGON FROM DISPLAYING NON-APPROVED FLAGS AFTER PRIDE MONTH CONTROVERSY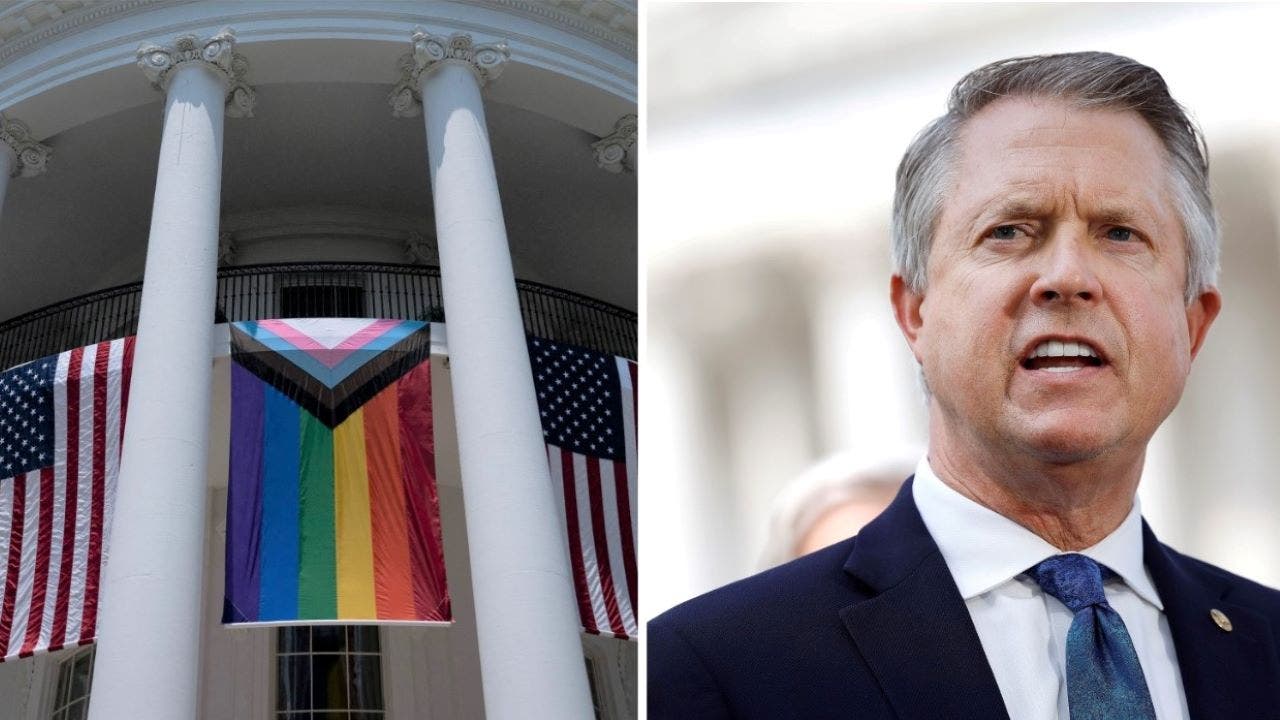 Marshall's version in the Senate was broader and would have applied to the entire government. It said that "no flag that is not the flag of the United States" can be flown or displayed in any public building, and Marshall said his language was needed because the American flag is the flag that unites everyone.
"I hope you agree with me as patriots, it would be right and proper that… on the grounds owned by we the people, that only one flag… the one flag that represents this idea of America, should be unfurled," Marshall said on the Senate floor.
"Nothing represents our nation's sacrifices and how far we have come as a country more than our American flag. We must never diminish her message or prominence," Marshall said in a separate statement to Fox News Digital. "Sadly, we have seen an uptick in prioritizing political agendas over patriotism, and I am concerned that our country is losing sight of our American values."
NAVY TAKES DOWN LGBTQ+ PRIDE POST ON INSTAGRAM AND TWITTER, REMOVES RAINBOW BANNER
Marshall's proposal included exceptions to allow a limited number of other flags to be flown, including the POW/MIA flag, those that represent the nation of a foreign diplomat, U.S. state flags and a few others.
But Senate Democrats rejected it nonetheless, and accused Republicans of trying to exclude LGBTQ+ Americans.
"Let's be clear that this is about not being able to fly the Pride flag," Sen. Tammy Baldwin, D-Wis., said on the Senate floor.
"LGBTQ+ Americans are our neighbors, our loved ones, our constituents and our colleagues," she said. "They serve in our armed forces and federal government, making sacrifices every day for their country."
NAVY OFFICIALS CALLED CRITICS OF LGBTQ+ PRIDE EFFORTS 'BIGOTS' AND 'A–HOLES,' EMAILS SHOW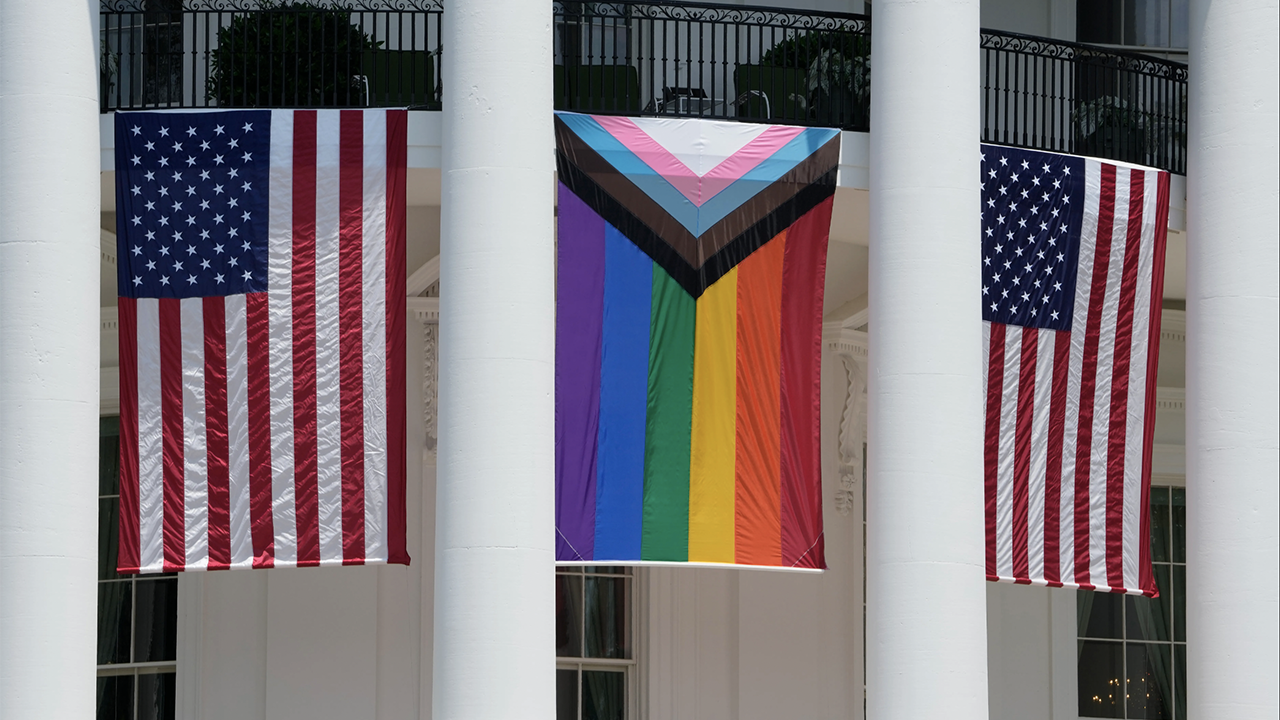 The issue of flags came up in June, when the White House flew a Pride flag in honor of Pride month. While the Defense Department didn't fly a Pride flag, the Navy briefly changed its Twitter banner to show a Pride rainbow, and the Air Force tweeted out a picture showing a silhouetted service member saluting a rainbow in a tweet that said "celebrate Pride month."
The Trump administration imposed limits on the kinds of flags that can be flown, and both Norman and Marshall's language is an attempt to codify those restrictions, which were overridden by the Biden administration.
CLICK HERE TO GET THE FOX NEWS APP
"Flags mean something," Rep. Norman said during House debate in mid-July. "Flags we wear on our sleeves, we honor it prominently on parade fields, we carry it in combat, we drape it over the coffins of those who've given their lives for this nation."