Democratic lawmakers in Pennsylvania say they are angry that millions of dollars to expand adult mental health services got cut out of the budget, and are pushing to get it included now that the legislation is held up in a month-old partisan stalemate.
The fight over the money comes as schools and counties report spikes in demand for mental health services on the heels of the COVID-19 pandemic, and say they don't have the resources to support those in need.
The House, controlled by Democrats, approved legislation last month that would direct $100 million in one time COVID-era federal funds to go to programs to bolster the state's adult mental health network by addressing workforce shortages, bettering criminal and public safety programs and supporting suicide prevention programs. It was based on recommendations of a commission tasked with deciding how to divvy up the federal funds designated for such uses last year.
PENNSYLVANIA SCHOOLS PUSH FOR MORE FUNDING AFTER COURT RULES IN THEIR FAVOR
But it was left on the cutting room floor in a budget bill that Democratic Gov. Josh Shapiro said he will sign. The Senate Republican-authored budget bill instead pushed those dollars to student mental health. The spending plan, which was approved by both chambers, is still awaiting the final OK after negotiations soured.
"Let's be clear about something contrary to what the Senate would have you believe, this is not an either/or proposition. We need to fund both," said the bill's primary sponsor, Rep. Mike Schlossberg, D-Lehigh.
As final pieces of the budget still remain undone — like bills that direct how the money can be spent — Democrats say there is still a path forward to getting the initiatives funded by tapping into the state's flush reserves.
Republicans, however, have been tempered in their spending plans through the budget process, advocating for keeping operational expenses low in the face of a potential recession.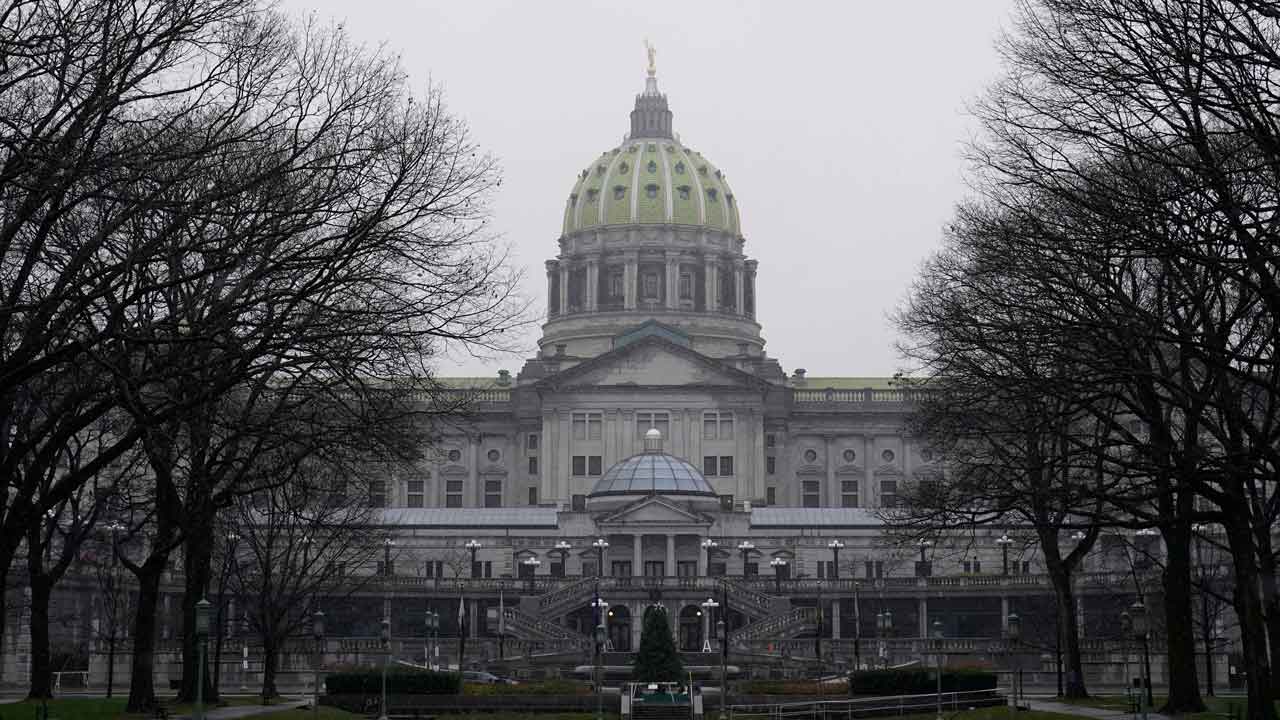 With billions in surplus, Majority Leader Rep. Matt Bradford, D-Montgomery, said that it was "beyond cynical" to force a choice between adults and students for mental health services. He said it was a priority for House Democrats to secure adult mental health funding, and that they want it to be part of negotiations for the additional budget legislation.
"The fact we're moving backward this time is just heartbreaking and really defies common sense," he said.
The governor's office did not say whether he supported Democrats' effort to use surplus dollars to fund mental health, but said mental health funding remained a priority and that "he will continue working to secure every dollar possible to invest in Pennsylvanians' mental health."
Shapiro had proposed funding the adult mental health needs identified by the commission last year, and continuing the previous Democratic governor's allocation of $100 million toward student mental health needs.
PENNSYLVANIA COUNTIES BRACE FOR MISSED SOCIAL SERVICE PAYOUT AMID BUDGET STALEMATE
As many adolescents and teenagers deal with increased needs following the COVID-19 pandemic, the state funded student mental health programs last year with $100 million to help districts proactively and preventatively provide services, through hiring counselors and psychologists or contracting out services.
Many districts work closely with their counties, which can place more strain on those systems.
A top priority for counties is securing more state aid for the safety-net mental health services that they administer. They say there aren't enough beds or counselors for people who need help after demand spiked during the COVID-19 pandemic.
Sen. Scott Martin, R-Lancaster, said schools need the funds and the Legislature advanced $20 million to support county mental health systems.
"Ideally, we want to encourage more partnerships between counties and schools to get help to individuals who can benefit from these services," he said in a statement.
CLICK HERE TO GET THE FOX NEWS APP
While the funds in Schlossberg's bill wouldn't directly benefit the counties, a spokesman for the County Commissioners Association of Pennsylvania said previously it would help rebuild a mental health infrastructure in the state. Counties are seeking an additional $150 million — an almost 60% increase — to address their needs.