Sen. Pete Ricketts, R-Neb., accused a Biden State Department official of failing to take the threat posed by China seriously at a Senate Foreign Relations Committee hearing on Wednesday.
Ricketts, the ranking member on the Subcommittee on Europe and Regional Security Cooperation, took issue with comments made by Jose Fernandez, the undersecretary for economic growth, energy and the environment at the State Department, during a hearing titled, "Addressing Economic Coercion and Increasing Competitiveness." 
The Nebraska Republican rebuked Fernandez after he called China a "competitor" to the U.S. 
"The people's Republic of China is a formidable competitor, and is a prolific user of economic coercion," Fernandez said in his opening remarks. "Xi Jinping's ambitions are clear: As he stated in 2020, Beijing seeks to manipulate global supply chains, make other nations dependent on the PRC and use that dependency to exert leverage over them." 
MARCO RUBIO LEADS EFFORT TO BLOCK BIDEN MOVE PROTECTING CHINESE EV  COMPANIES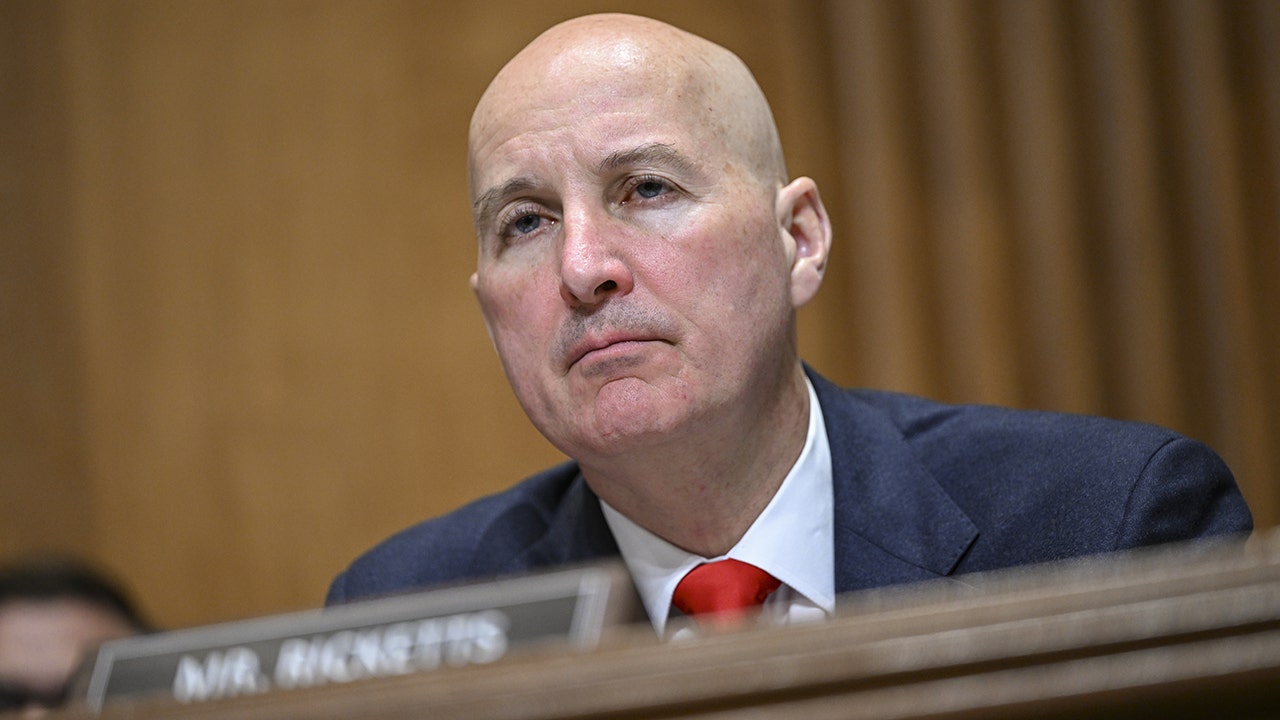 Ricketts said that by calling China a "competitor" instead of an adversary, Fernandez demonstrated the State Department does not take Xi Jinping seriously. 
"You said in your opening remarks that the People's Republic of China was a competitor. With all due respect, they're an adversary," Ricketts said. "President Xi has said that he wants to be the global dominating power by 2049 – that means displacing us. We should take him seriously. They are an adversary."
CHINA OUSTS FOREIGN MINISTER WHO HAS BEEN MISSING FOR A MONTH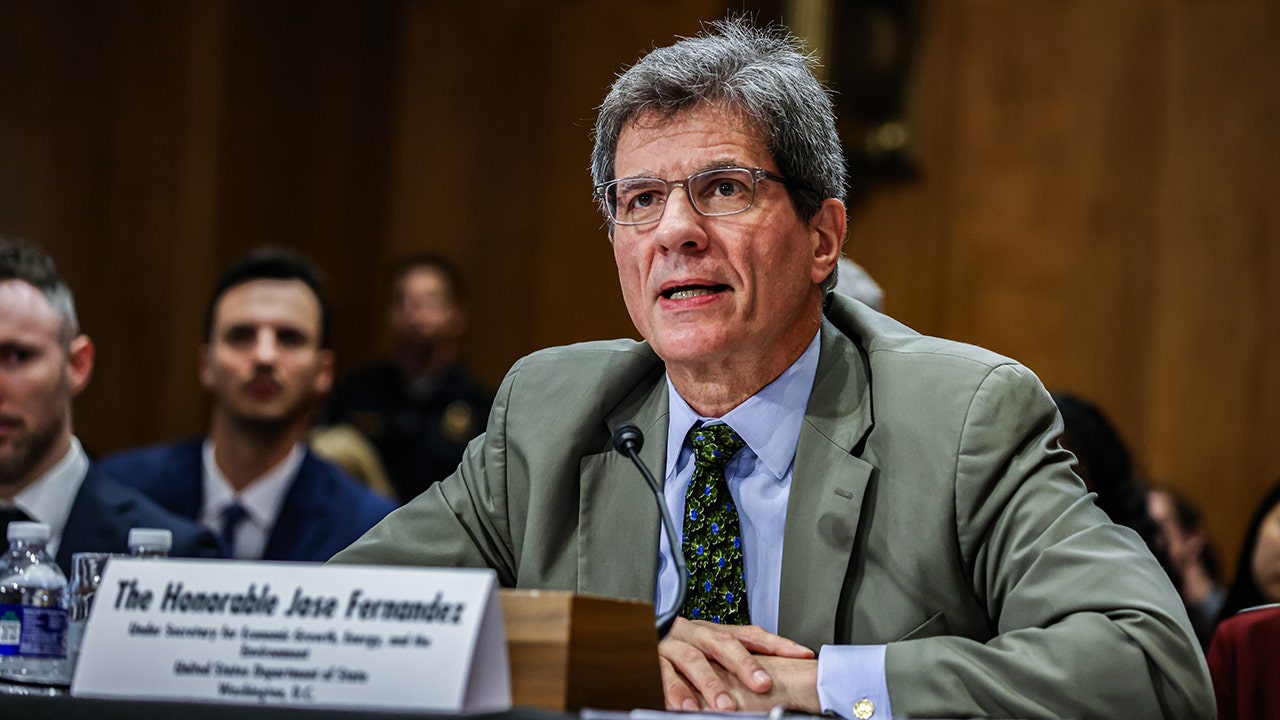 Ricketts raised concerns about China's use of economic coercion to pressure other countries, pointing to how the CCP has targeted countries such as Lithuania that have increased diplomatic engagement with Taiwan. China has sanctioned Lithuanian trade ministers for visiting Taipei and last year Beijing banned imports from Lithuania in response to growing ties between the country and the territory. 
China considers self-ruling Taiwan its own province and has raised the prospect of annexing it by force. The U.S. maintains informal relations and valuable trade ties with Taiwan even as it recognizes Beijing as the government of China. 
TIM SCOTT'S HESITANCE TO BAN TIKTOK OUTRIGHT LOOMS AMID HIS TOUGH ON CHINA PUSH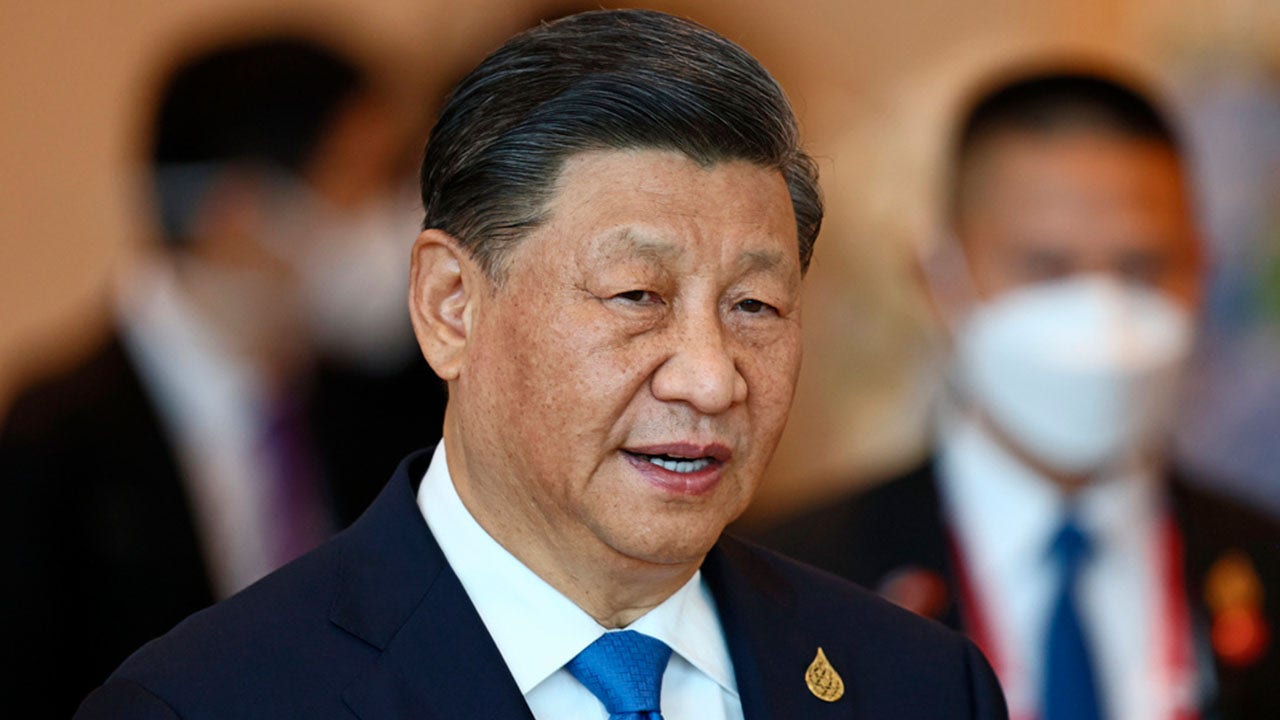 "The CCP is attempting to weaponize access to the Chinese market for unrelated European companies if they continue trading with Lithuanian firms." Ricketts said after the hearing. "This basically amounted to informal secondary sanctions. While the success of this approach was limited, it is easy to imagine the PRC employing it again, especially in cases when bilateral trade is minimal. The Biden administration must wake up and counter the CCP's economic coercion."
Fox News has reached out to the State Department for comment. 
CLICK HERE TO GET THE FOX NEWS APP
Ricketts has positioned himself as a hawk on China since his appointment to the U.S. Senate to replace Sen. Ben Sasse, who resigned to become president of the University of Florida. In May, Ricketts co-sponrosed a bipartisan bill that would bar the CCP from borrowing from multilateral development banks, including the World Bank and Asia Development Bank.