The scientifically discredited practice of so-called conversion therapy, which aims to "convert" LGBTQ+ people to heterosexuality or traditional gender expectations, is now banned for minors in Michigan under legislation signed Wednesday by Gov. Gretchen Whitmer.
Michigan becomes the 22nd state to outlaw conversion therapy, which state lawmakers defined as any practice or treatment by a mental health professional that seeks to change an individual's sexual orientation or gender identity. That does not include counseling that provides assistance to people undergoing a gender transition.
Whitmer, who is the mother of a member of the LGBTQ community, said in a statement that banning the "horrific practice," of conversion therapy was necessary to making Michigan a place "where you can be who you are." She signed an executive directive in 2021 prohibiting the use of state and federal funds for conversion therapy on minors.
GRETCHEN WHITMER'S 'GOVERNOR BARBIE' SOCIAL MEDIA CAMPAIGN HAILED BY DEMOCRATS: 'EMPOWERING,' 'VERY SHARP'
An estimated 15% of LGBTQ minors in Michigan have reported that they have been threatened with or subjected to conversion therapy as of 2022, according to the advocacy group The Trevor Project.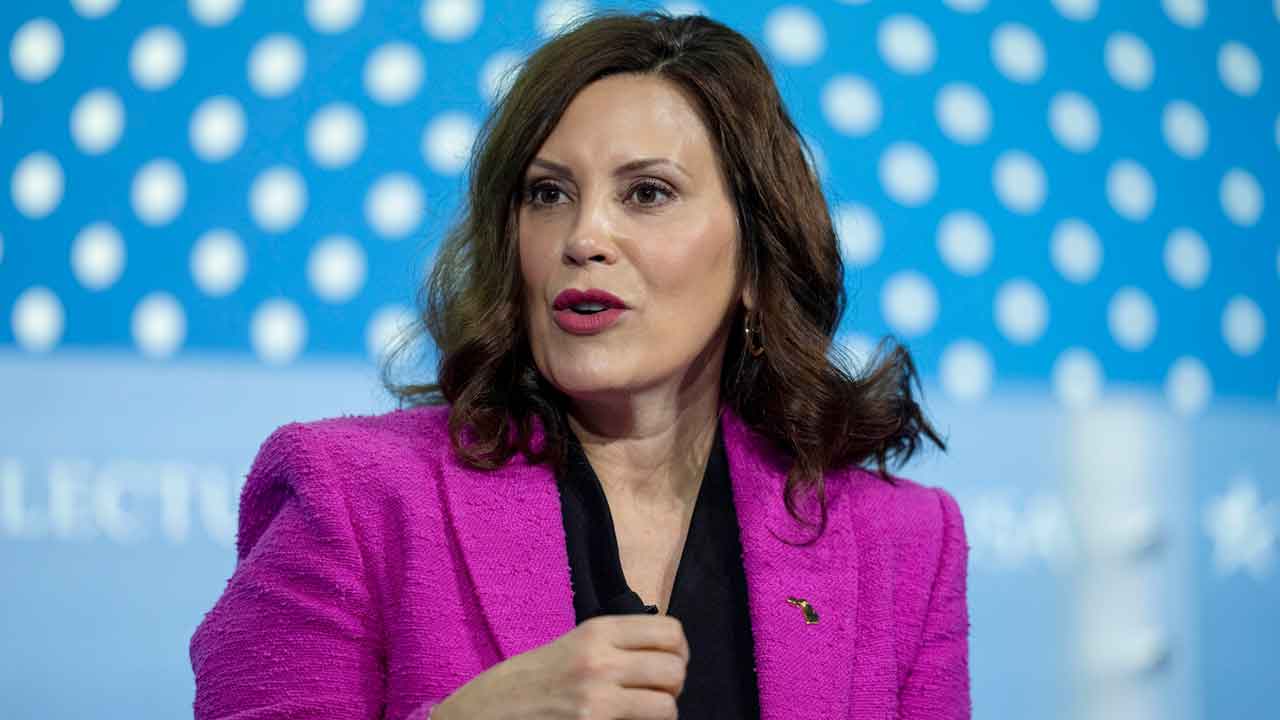 LGBTQ rights advocates have decried the practice for years, citing research suggesting the practice can increase the risk of suicide and depression.
WHITMER REQUESTS DISASTER DECLARATION FOR SPRING FLOODING ON UPPER PENINSULA
The ban was approved by the Michigan Senate last month in a 21-15 vote — with one Republican siding with Democrats — after previously being passed by the state House. Republicans in opposition said the legislation could interfere with the work of mental health professionals.
Protecting the rights of Michigan's LGBTQ community has been a priority for Democrats since they took control of the state government earlier this year. In March, lawmakers amended the state's civil rights act to codify LGBTQ+ protections and permanently outlaw discrimination on the basis of sexual orientation or gender identity in the state.
Lawmakers in Minnesota, where Democrats also seized control earlier this year, passed a similar ban on conversion therapy in April. In Arizona, Gov. Katie Hobbs issued an executive order last month that prohibits state agencies from using funds to promote or facilitate conversion therapy.
CLICK HERE TO GET THE FOX NEWS APP
The Human Rights Campaign declared a state of emergency for the LGBTQ+ community in May in response to what it called an "unprecedented and dangerous" spike in discriminatory legislation sweeping statehouses this year. The emergency declaration is the first in the 43-year history of the HRC.