House GOP conference chair Elise Stefanik, R-N.Y., said Thursday morning that she would "absolutely" support the opening of an impeachment inquiry into President Biden.
Stefanik's comments came during an appearance on FOX Business, where she told a "Mornings with Maria" panel that she has been in contact with House Speaker Kevin McCarthy, R-Calif., about the issue.
Asked whether she would support a potential impeachment inquiry, Stefanik responded, "Oh, absolutely. I'm in conversations with Speaker McCarthy and all of our members. The important thing to know about an impeachment inquiry is that ensures that the House is at the apex of its power and oversight responsibility. It means that our subpoenas have the most power possible when it comes to litigating this out in court because we know getting the facts is not going to be easy.
"We know this White House, this Department of Justice, they are trying to cover up for Hunter Biden and ultimately Joe Biden," she continued. "What is important that you mentioned at the beginning of your statement is the White House is trying to quietly change its language. First it said that Joe Biden never spoke to his son about Hunter's business dealings. They have now changed that language to now saying Joe Biden has never been in business with Hunter Biden's business operations. That is a significant change…"
SPEAKER MCCARTHY REVEALS RED LINE FOR POSSIBLE BIDEN IMPEACHMENT INQUIRY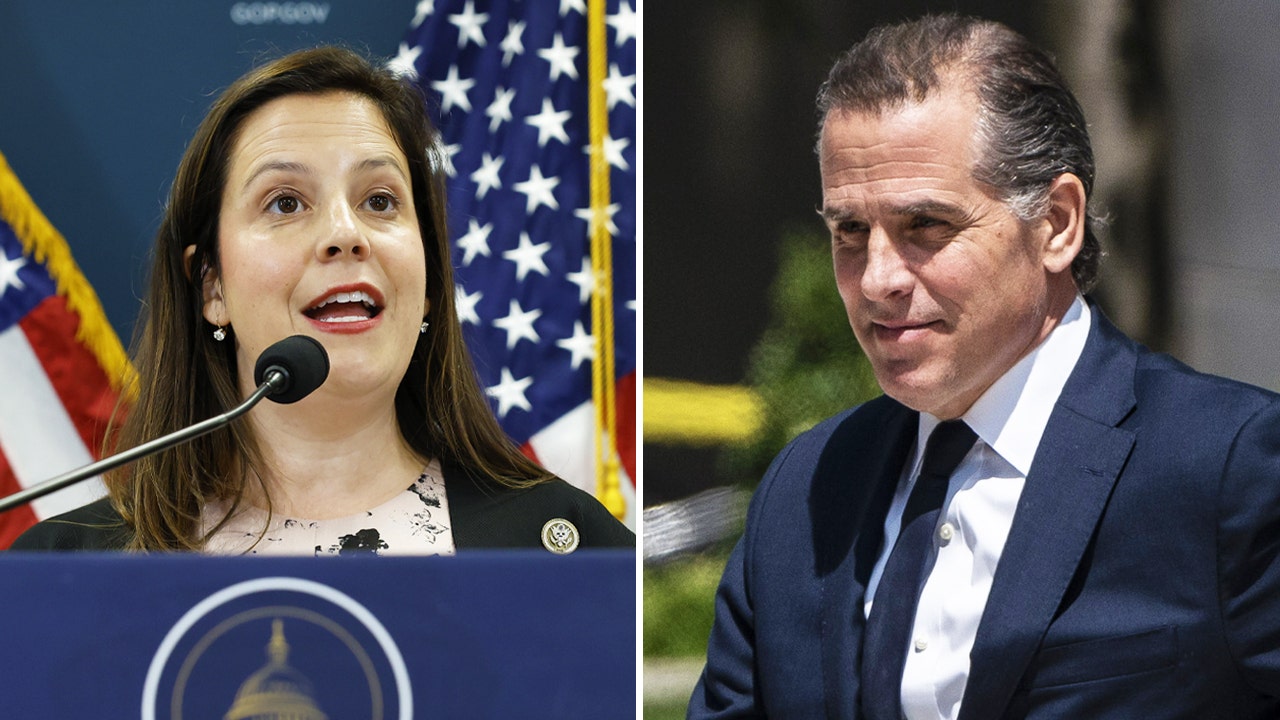 "It is only because of House Republicans that we've discovered the dozens of LLCs, which is illegal money laundering, the fact that nearly 20 Biden family members have profited illegally," she added.
Stefanik said she believes that Americans are smart enough to realize, at this point, that the "big guy is Joe Biden."
"Having that impeachment inquiry allows us to get all the facts and have the most constitutionally recognized power for the House of Representatives," she concluded.
McCarthy said this week that Republican lawmakers in the House may consider an impeachment inquiry of Biden over claims of financial misconduct.
JOE BIDEN LAUGHS, IGNORES QUESTIONS ABOUT POTENTIAL IMPEACHMENT BY HOUSE REPUBLICANS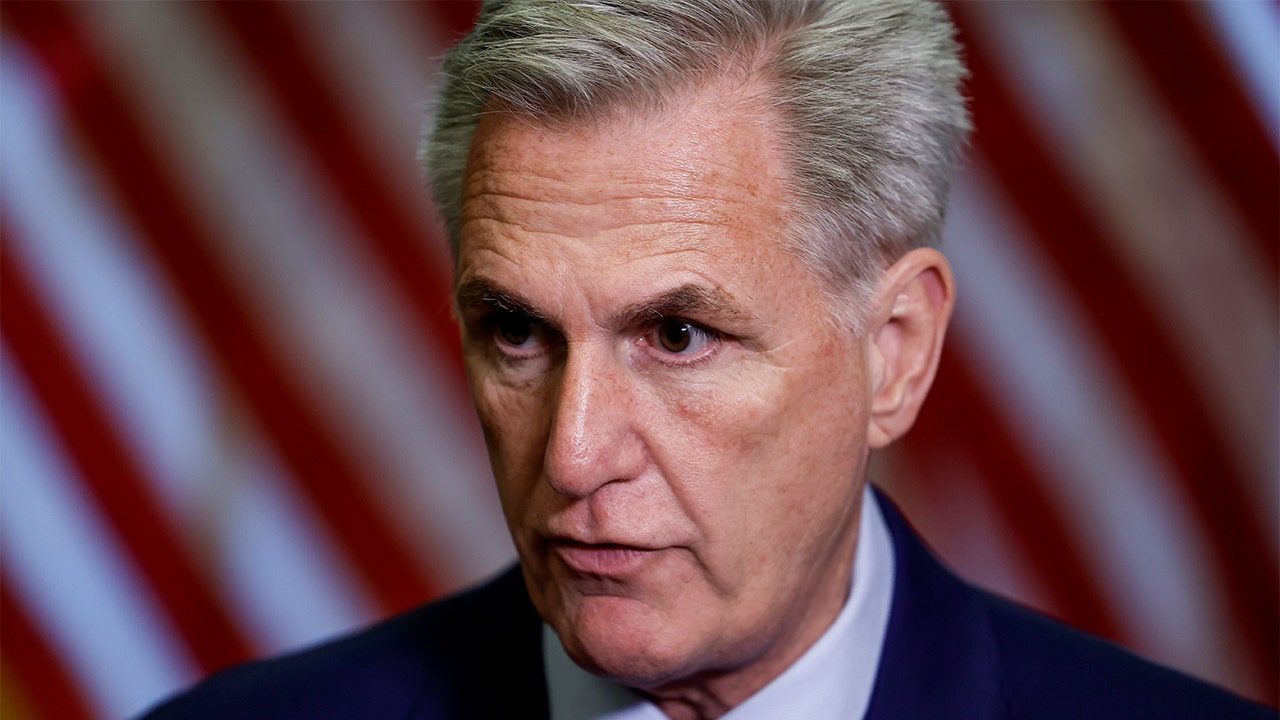 Speaking Tuesday at the Capitol, McCarthy said the questions that House Republicans are raising about the Biden family finances need to be investigated. He said an impeachment inquiry "allows Congress to get the information to be able to know the truth" about whether Biden committed any wrongdoing.
An impeachment inquiry by the House would be a first step toward bringing articles of impeachment. Such a probe could be as lengthy or swift as the House determines, potentially stretching into campaign season.
Speaking to Fox News Digital about the subject earlier this week, McCarthy said his party will, for now, continue seeking information related to the Biden family finances unless that information began being withheld.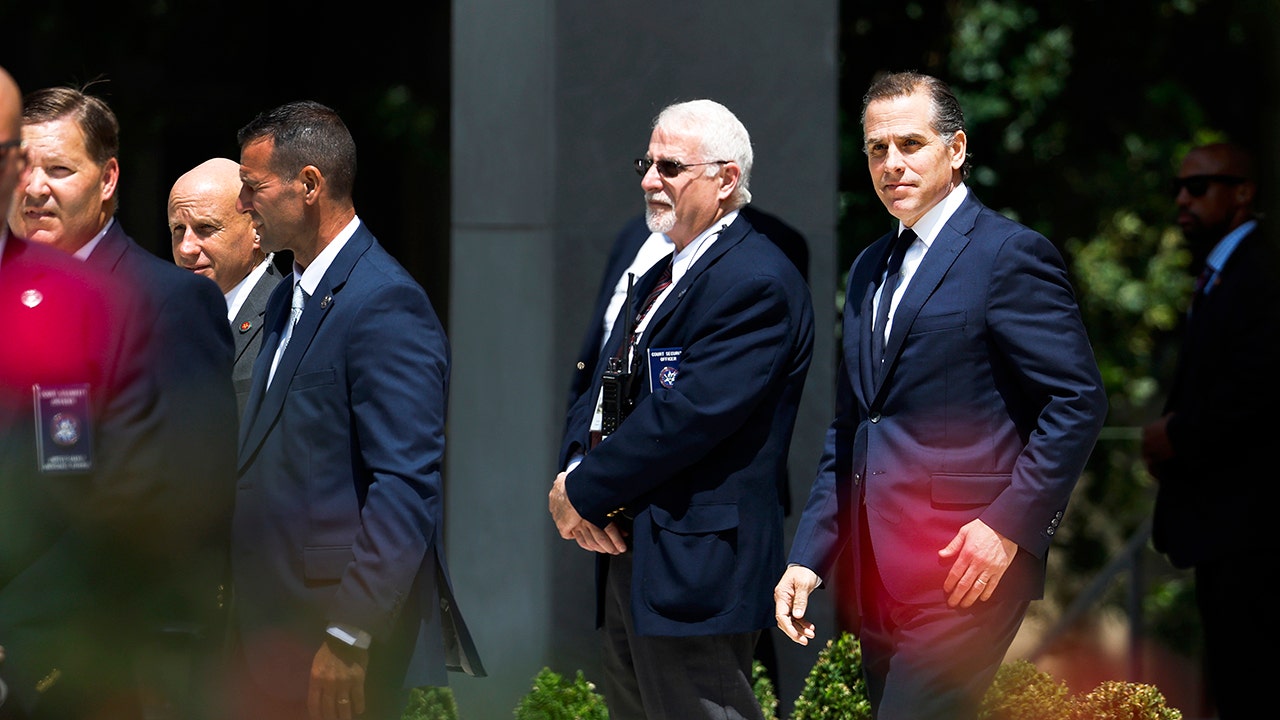 "What I've said is, if they withhold information, the impeachment inquiry allows Congress to have the apex of power to get all the information they need. All this information people are finding out now is only because Republicans have investigated," McCarthy said.
"The people of America have a right to know what went on. They have a president who lied to the American public and said they didn't get any money from China. We know that's true. We've had whistleblowers from the IRS come say the Biden family is treated differently and that other things were going on. And then you have a[n] informant with the FBI saying there was a bribe. We need to know the answer to this," he added.
Fox News' Brandon Gillespie and Charles Creitz, and The Associated Press contributed to this report.